For the Minoru Jacket, or any other pattern – when do you need to make a muslin before starting the real project? Do you always make a muslin? What factors determine whether you make a muslin or not? The more I sew, the more I decide that I need to make a muslin first. (I swear sometimes I make more muslins than actual projects! Last year, I definitely made more muslins than finished garments. I like that you can see how the garment will look right away without fussing with interfacing or buttonholes.)
Here's my thoughts on when you need a muslin:
If you always, always make pattern adjustments. Always make a Full Bust Adjustment? Constantly shortening the bodice and body length? Always adding to the sleeve length? Then you'll probably want to make a muslin each and every time you make something for yourself.
Depending on the adjustment, you may be able to make a partial muslin (just the bodice) to check the fit of the part you've adjusted. (Just don't forget to consider how the rest of the garment will affect the fit. For example, a heavy full skirt will affect the way a bodice fits.) If you have to make multiple muslins to get the fit right, making a partial muslin may save time!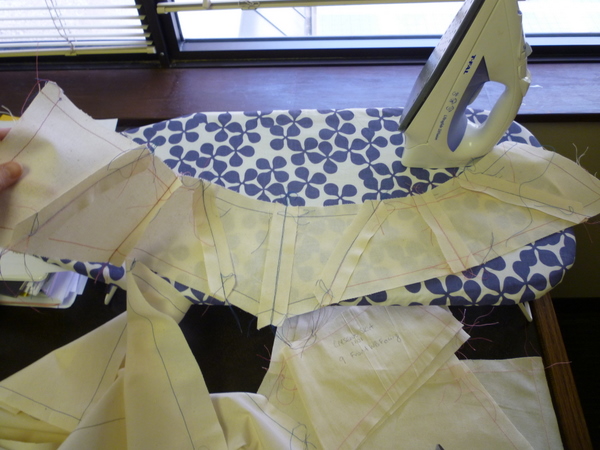 (for a skirt with a fitted yoke, where the rest of the skirt is loose fitting, you could make a muslin of just the yoke for fitting)
If the pattern is very fitted. Loose-fitting and relaxed fit patterns have more room built in for wearing ease, so it's less important to check the fit first. Is the pattern loose-fitting, and cinched in with a belt? You may be able to skip the muslin stage.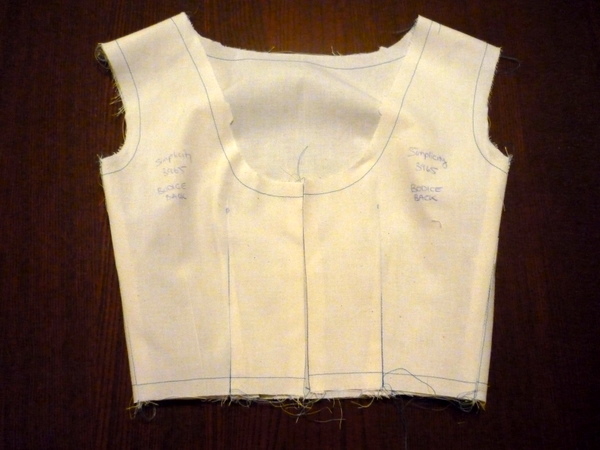 (fitted bodice – best to make a muslin as there isn't much room to adjust the fit once it's cut!)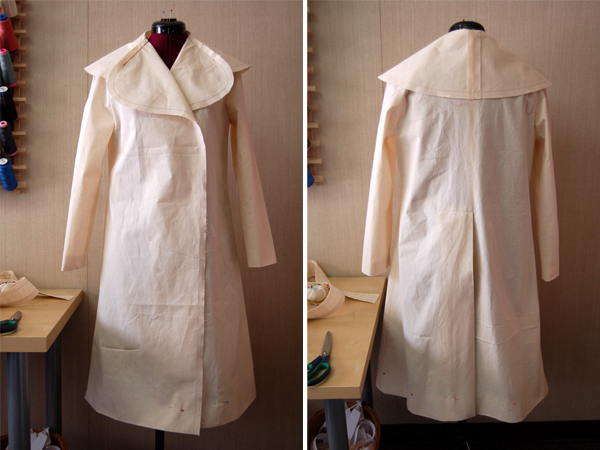 (loose fitting wrap coat – plenty of extra ease built in, possible to make minor adjustments after it's cut)
If you won't be able to fit as you go. Some patterns make it easy to adjust the fit as you sew. Some make it really hard! Take a read through the pattern instructions and see if there is an opportunity to try on and fit the pattern before it's completely sewn up.
If you're concerned about length, on something like a skirt or dress, you can always cut your fabric longer and adjust the hemline at the very end.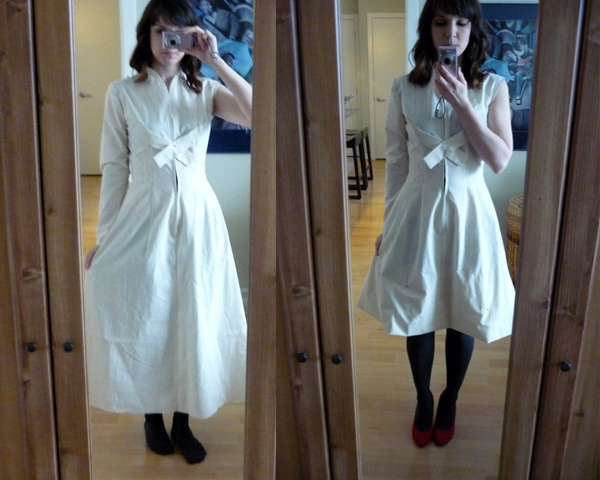 (for something like this dress, I could have adjusted the hem after the dress was finished. I would have used up more fabric though – especially in this case! Oh, I wish I had more time to finish this dress. It's so cute.)
If you're not comfortable going by the flat pattern measurements. For some patterns, you may be able to measure the pattern pieces and compare that to your body measurements. Say you're making a circle skirt – the only measurement you need to worry about is the waist. You'll be able to measure the waistband, compare that measurement to your own waistline, and know if it will fit.
So on the Minoru Jacket, take a look at the Finished Measurements on the back of the pattern envelope and compare them to jackets you own. Measure the body length and the sleeve length to see if you need to shorten or lengthen them. Remember that we can pull the waistline tighter when we insert the elastic, if you prefer a snug fit around the waist. You'll be able to try on the jacket at that point, as it's nearly completely sewn when we add the waist elastic.
When do you make a muslin? Any tips from your own experience? Let us know in the comments!