What's your favourite thing to sew? Mine is jackets. Or coats. It's the one thing you wear that always gets seen, and it's my favourite thing to plan and make!
I love jackets. I like the construction process, fine-tuning the fit and adding personal details. I like that I can use higher quality materials than I could afford in a store-bought jacket. I love wearing jackets as it's so easy to dress up a simple dress or tee shirt and jeans with an interesting jacket. Jackets get noticed.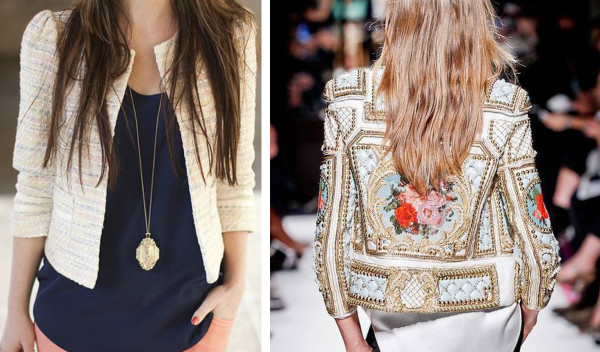 My 'Jackets' pinterest board is the biggest of all my inspiration boards. It's the one thing I'm constantly looking at and I'm always collecting ideas for future projects.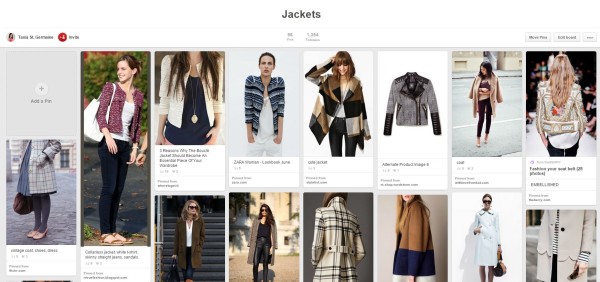 Jackets are a great wardrobe staple if you're curvy on the bottom. Structured shoulders balance out wider hips, waist shaping shows off a narrow waist. Collars and lapels draw the eye up to the face. I look for jackets that are shorter in length so they don't hit at the widest part of my hips.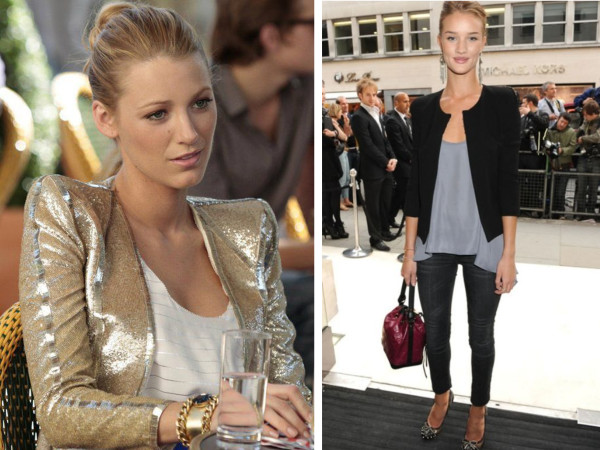 source: left (those shoulders!), right
I also love a good knee-length coat or a jacket that's intentionally long and covers the butt.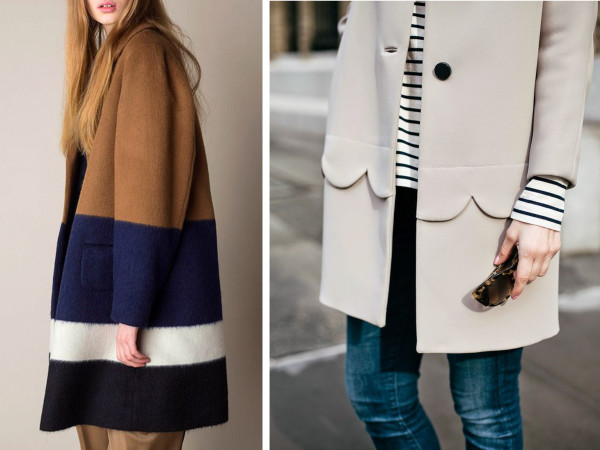 I haven't sewn a lot of jackets in the past few years as they take more time than simpler projects, but I'm planning to change that. I want to make a classic blazer, a cool sporty jacket and a winter coat. That's an ambitious list, but at the very least I'd like to make a classic blazer this year.
Of all the things you make, what's your favourite thing to sew?