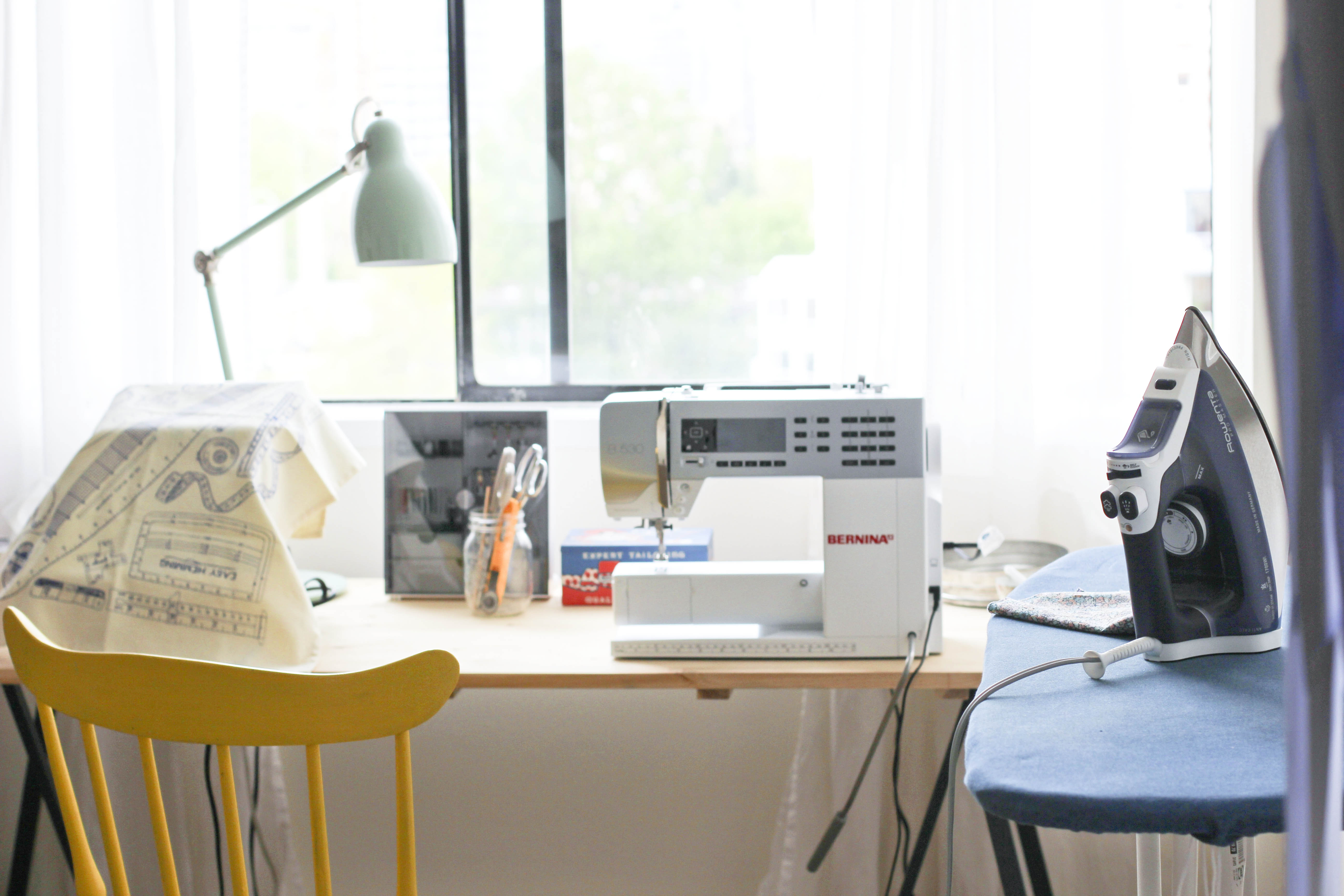 While I sew, I love to have some type of noise happening in the background. Sometimes it's music, sometimes it's podcasts (Serial is back!!), and let's be real, sometimes it's Netflix. Recently, I started listening to audio books, which I am loving! I use Audible, and a fun feature in their app is that you get badges for your reading "accomplishments". Here are some examples:
Daily Dipper – "You've listened to books for at least 7 days straight!"
Marathoner – "You've listened for at least 5 hours straight!"
Night Owl – "You've listened to a book for at least 8 hours at night."
Weekend Warrior – "You've listened for at least 10 hours total on a weekend"
And it goes on…
This got me thinking about how these badges can apply to sewing. Swap out listen with sew and it works! I think we all have our own sewing accomplishments and our own sewing style. Personally, I am a "Marathoner" through and through. I like to have hours set aside for sewing. Often I will cut out 5 projects at a time to prep for a marathon sewing session. I very rarely sew in short spurts, even though I wish I did. I think I would accomplish more this way (Lauren is a great model for this). I am also a "Night Owl". I love staying up late and often sew well into the night if I'm on a roll.
So I'm curious, what is your sewing style? Do you like to sew in little chunks of time, or long sessions? Do you sew on weekends or evenings, or both? Do you relate to any of the badges above? Would you add any?
Follow up question: What do you listen to while you sew? Any audiobook recommendations? I loved Big Little Lies and The Lake House.
P.S. This is not a sponsored post! I just really like Audible.