Hey everyone! Now that the Sew-Along is finished, you might be wondering what's happening next around here? Or perhaps you're wondering what happened to the slip tutorial I promised. It's still coming! I thought I'd give you a little time to finish up your skirts in between. I'm a bit behind on answering questions from the Sew-Along as well, but don't worry, I will get the answers you need!
Making a slip is easy to do and if you just can't wait to get started, check out Gertie's excellent tutorial here.
My demo will be similar but I'll show you a few different options. When I was looking for slip trimmings – elastic, lace, and such – I realized that you might be limited by what's available at your local store. So I grabbed a variety of trims to make up some slips. Hopefully you'll be able to find something in your store that will work!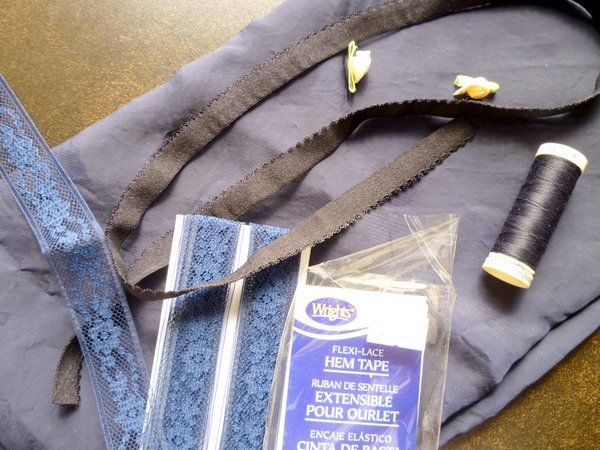 On that note, I have a couple of tutorials planned from the Summer in the City dress – including how to add bust padding and how to sew boning into a garment.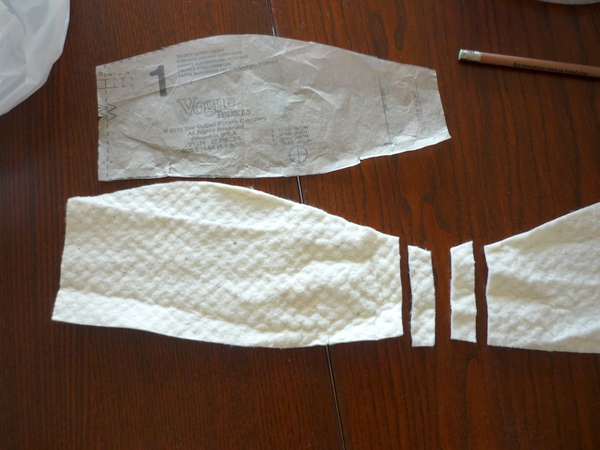 I promised my sister I'd make her a birthday Pendrell in bright red.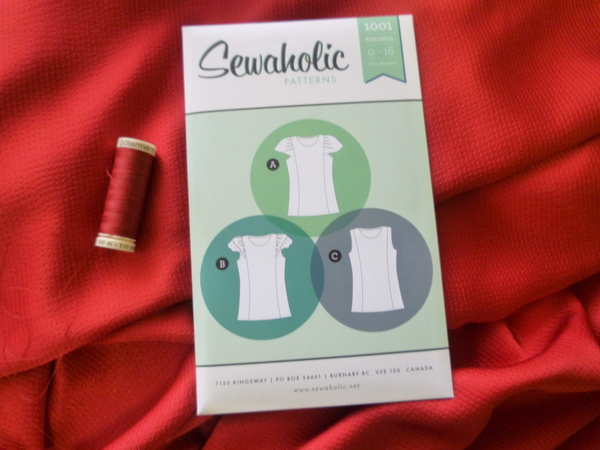 I'm in desperate need of a rain jacket, and my stubborn side is determined to try making rain gear before admitting defeat and buying a rain jacket. At the very least, I'm going to experiment with sewing rainwear fabric and waterproofing my seams. My basket could use a waterproof liner, too!
I may end up buying a rain jacket just to stay dry as Mr Sewaholic wants his jacket back, but at least we can look at the inside and see how it's constructed.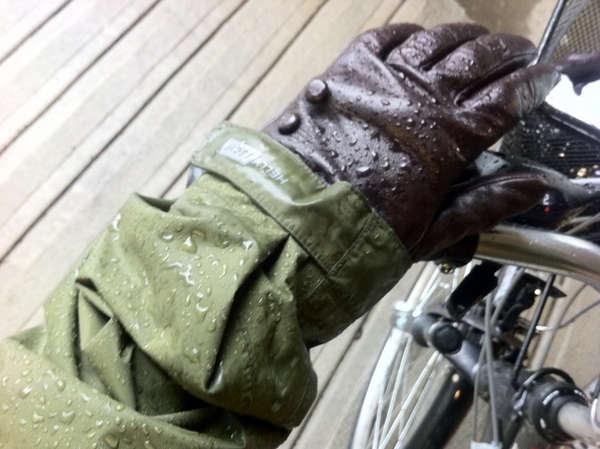 And in a week, it's Me-Made-June! I'm rather unprepared, and still have a closet full of crazy prints and bold colours. I like to think there's still time to whip up a few basics between now and the start of June, but that may be a little over-ambitious of me! Some solid-coloured bottoms would be very useful this time around.
Does that look like a well-balanced closet? Why is it that we resist sewing basics – or is that just me? (See the one solid, basic skirt in there? I love my Beignet! It's a wonderful staple skirt. Now if only I had a few more!)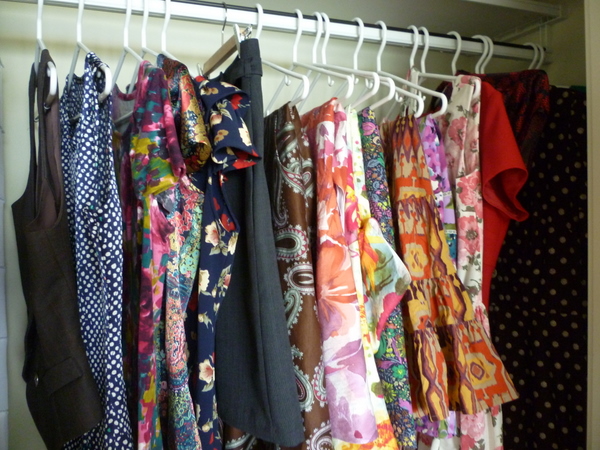 This week I'm also meeting with a group of my classmates to check in and see how everyone's doing. I can't wait to find out how the past month has been for everyone else!
Oh, and I'm working on new patterns! Yay! Many more new designs are planned for Sewaholic Patterns this year. We're definitely on track to have four new patterns released this year. Stay tuned for more!
Is it just me, or is time absolutely flying by? I can't believe it's June next week. Have a wonderful day, everyone!