What's coming up next around here? Plenty of exciting things! Never a dull moment here at Sewaholic Patterns home base.
I worked most of the holidays but did take a few days off to rest and relax, get outside in the fresh air, and enjoy time with family and friends. It was nice to have a break from the blog, but I am excited to be back in the swing of things!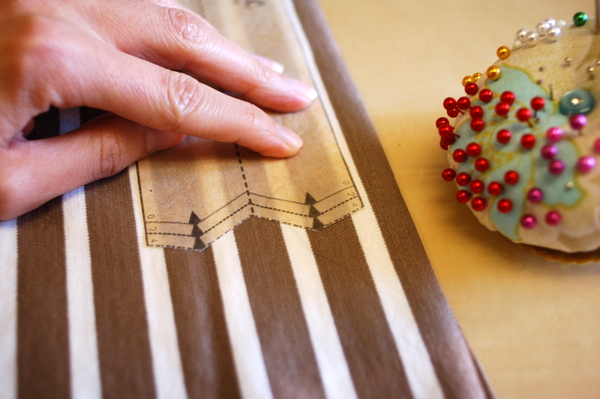 Remember the Striped Renfrew Top I started back in.. October? (Yikes.) I'm planning on finishing it up and sharing a few tips about sewing striped knit fabric. Plus, tips on sewing the V-neck!
More on the new pattern, the Hollyburn Skirt! I was so excited to launch this one before the holidays that it didn't get a grand entrance. I plan to share some tester's projects as well as some thoughts on fabric selection, modifications and tips on sewing your first skirt, if you've picked this pattern as a first garment project. I have some gorgeous fabric lined up for several Hollyburn skirts, time for me to get sewing!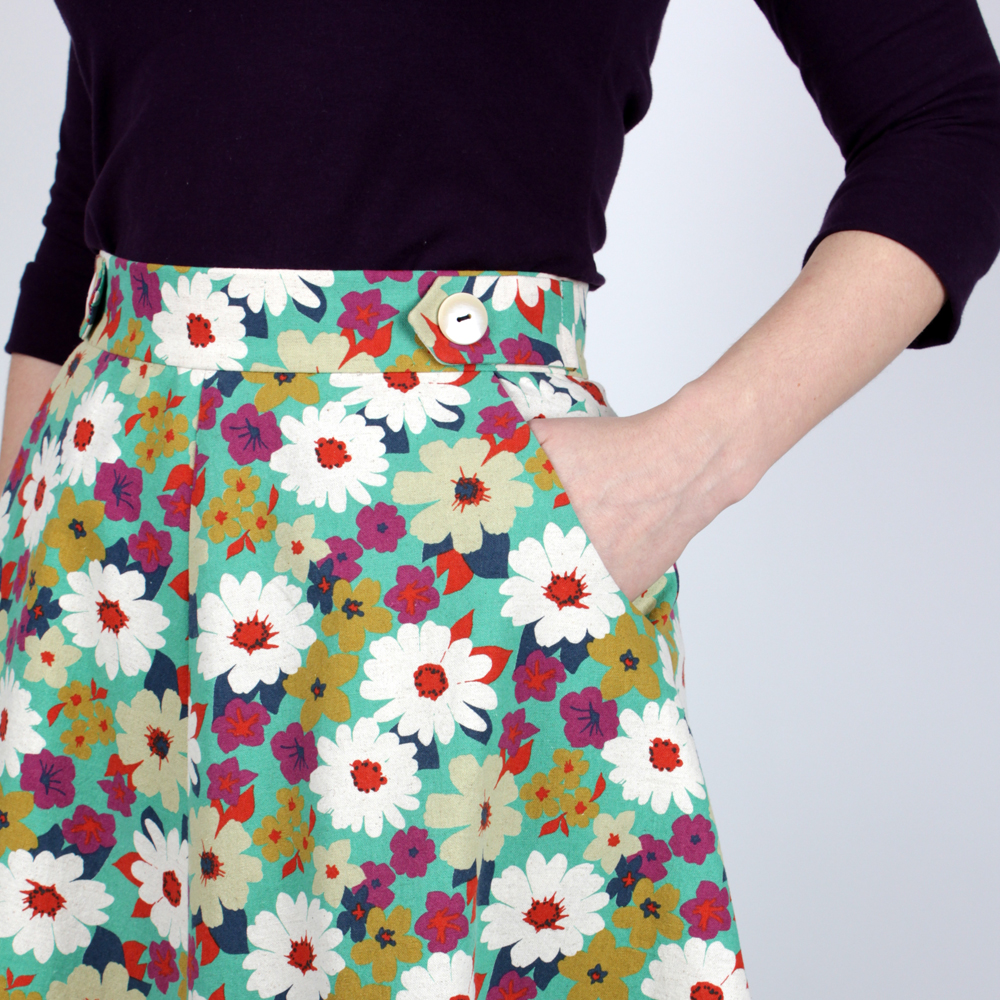 Knitting! I was a lucky girl this holiday season and received a Sock Club Membership to SweetGeorgia Yarns' club. What that means is that every month I get a surprise skein of yarn in the mail. Who doesn't love getting good mail mixed in with all the bills and flyers? I know I do! It's hard to explain why this sounds so fun – after all, I like picking my own materials for projects. I think it's because there are few surprises in life, or at least more scary ones than good ones, that it's nice to have one that's guaranteed to be good.
Plus, a yarn scale, which makes figuring out my leftovers much easier! There's a little bit of math involved but it's so helpful to know how many yards are in these tiny leftover yarn balls. (So if there were 100 grams in the original ball, which made 400 yards, and there are now 23 grams left, that means I have 92 yards left. 100/400 = 4, so 23 x 4 = 92 yards.)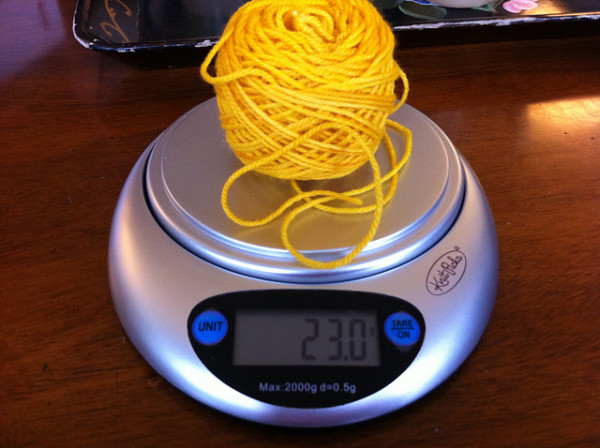 I also want to make more sweaters now that I feel more confident with my knitting. It's probably a good thing that knitting a sweater takes so long. Better for the yarn budget that way! This year I'd like to get better at customizing and fitting my knitted projects.
Here's a preview of what I'm knitting these days – isn't the coral colour soft and appealing? It's a little brighter in real life than this photo.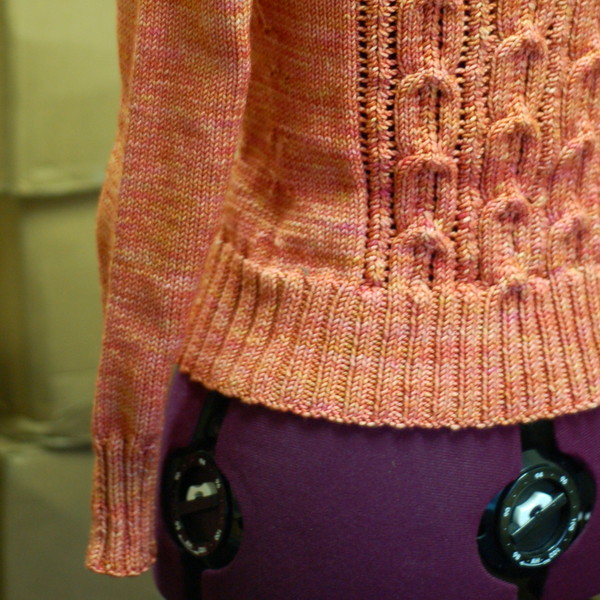 New patterns! Last year was a great year for patterns. I put out six new patterns in 2012, and I'm really happy with all of them! This year I have even more surprises planned for you. (See, more good surprises arriving in your mailbox.) The next pattern coming up is a challenging one to sew but the result is a beautiful classic design. I can't wait to share more!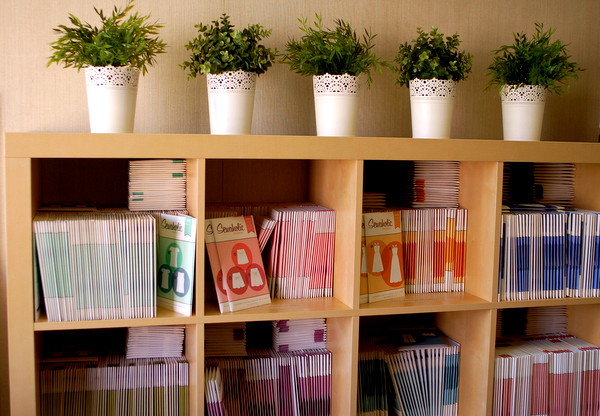 Working towards making everything in my wardrobe. I very rarely shop for clothes anymore. For one, clothing at the mall is so generic. Everything looks the same, based on whatever's trendy at the moment. And two, nothing fits very well. It feels pointless (and expensive!) to alter purchased clothing, I'd much rather start from scratch.
Thirdly, I want to think more about where my clothing is coming from (especially after reading Overdressed) and 'vote with my wallet' by not supporting companies that use cheap labour and flimsy materials. They're hoping I'll toss out my wardrobe next season and start fresh, and I'm doing quite the opposite. (And I know, I'm fortunate to have both the skills and the time to be able to sew my own clothing. Thanks to the commenters that pointed out that sewing our own clothing is a privilege.) I'm thinking long-term with the garments I sew – will I love this in five years? Can I see myself reaching for it in ten years? And have I made it so it will last that long, with proper laundering and care?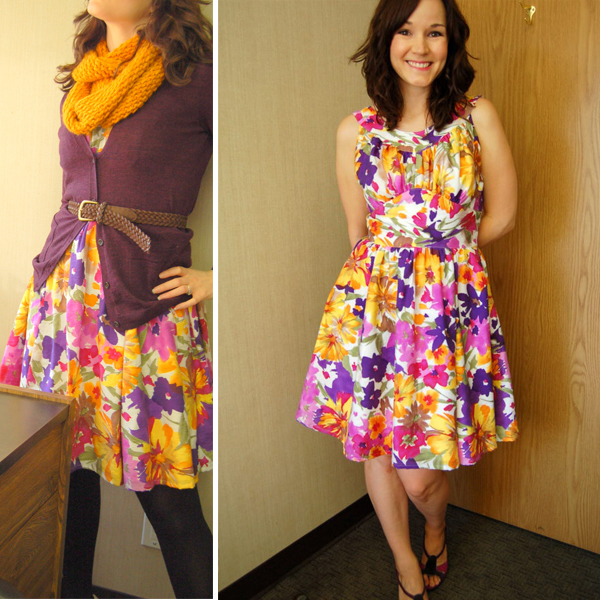 My first attempt at underwear worked out well, I'd like to make more. Maybe I can replace all of my store-bought undies with home-sewn pairs as they wear out. I'm not sure there will be time to investigate bra-making but that's on my life list!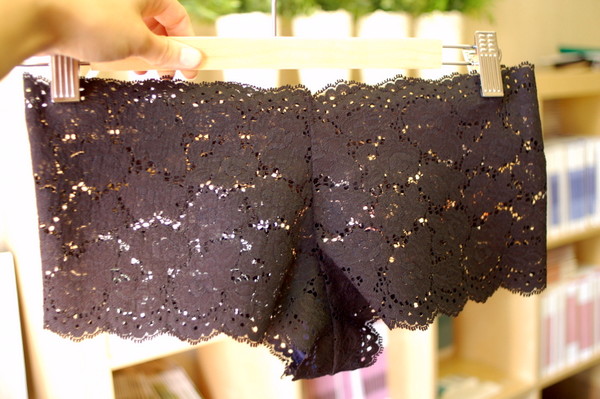 And I have two Colette Patterns I've been looking forward to sewing up, Hazel and Parfait. Because I need more easy printed dresses in my wardrobe! I've enjoyed sewing up Chantilly twice and I like the look of these two. (Patterns shown with a printed cotton from Spool of Thread that I'm thinking would make a great Hazel dress.) I'm planning these as fun-sewing projects, something to sew for enjoyment in between all of the work-related sewing.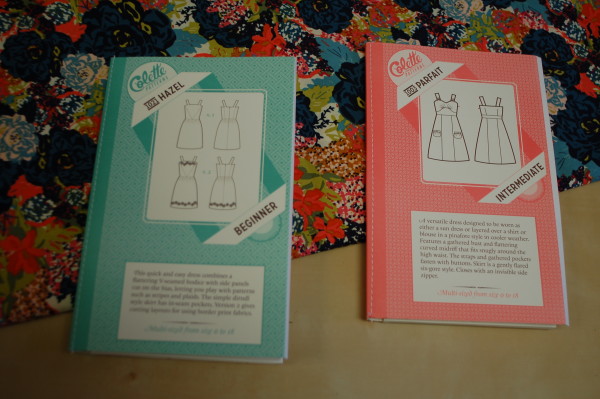 Wow. That's quite the long list already. It's sure going to be an exciting and busy year!
What's happening for you this year? Any sewing-related goals? Ever participated in a 'yarn club' before? Excited about seeing new patterns? Do you aspire to sewing your whole wardrobe or do you always plan to sew and shop as needed? Let's talk about our hopes and dreams for the year!