I've made three vintage dresses this year – my first adventures working with vintage patterns! And I'm really happy with all of them, and wear them happily to work, or any occasion that calls for feeling pretty. But I get stuck when it comes to wearing jackets with them!
Especially my Advance shirtdress, in the photo below – all of my jackets feel wrong for this dress. So I never wear a jacket and just hope for nice weather all day!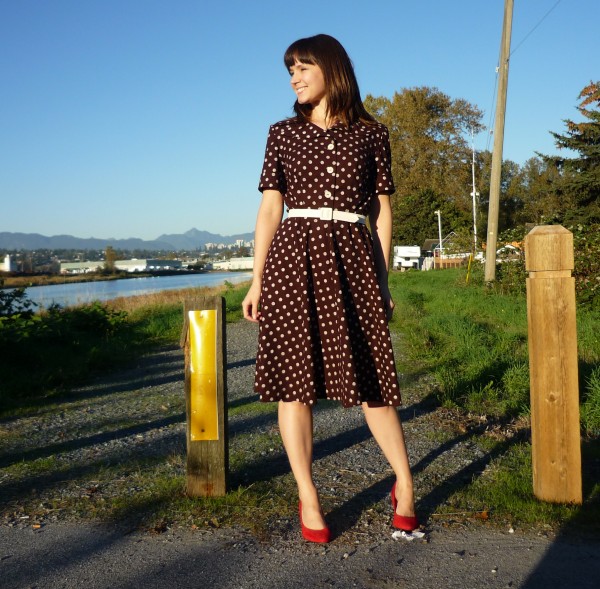 I wore a Old Navy denim jacket over this one – was this wrong?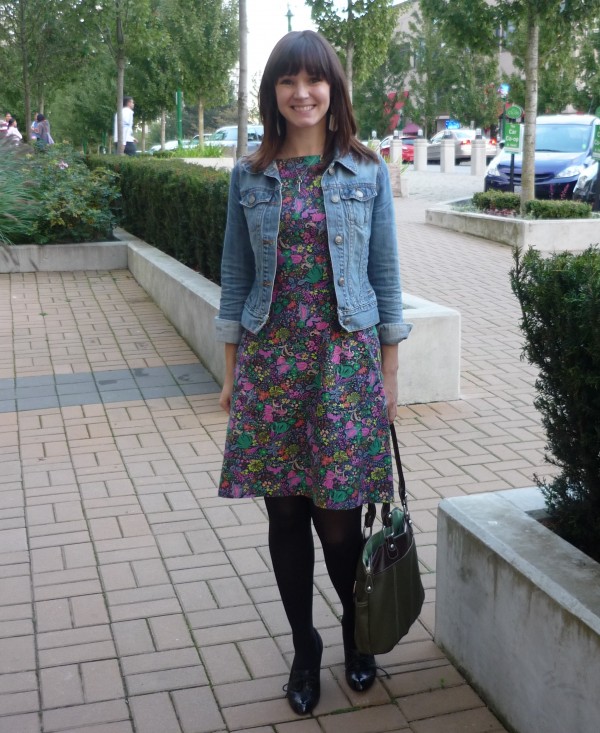 Does that mean I need to make vintage coats to coordinate? Something perhaps like this glamorously warm-looking coat, on my Etsy wishlist?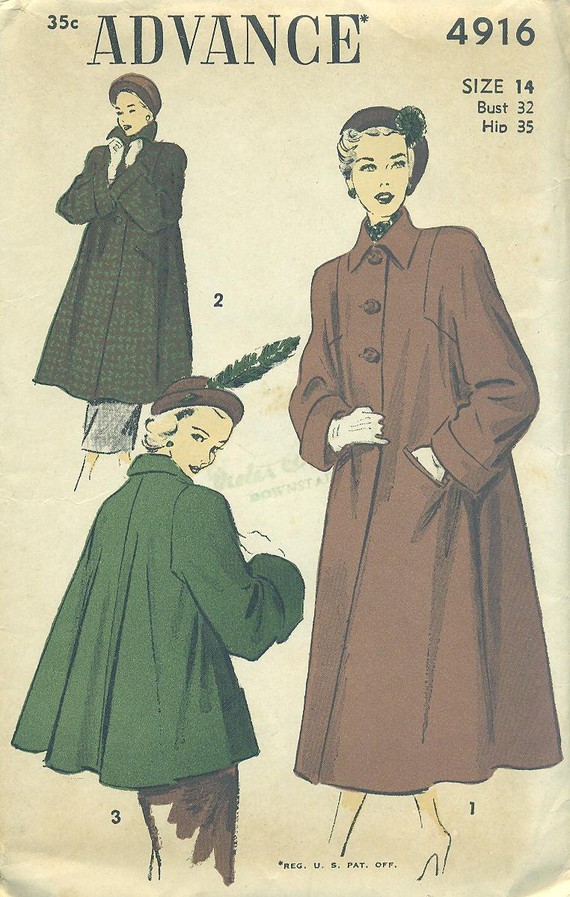 If you buy it, I'll be so sad I didn't snag it for myself… but I did include the link for your buying pleasure!
Maybe little fitted jackets like this one? How cute is this dress-and-jacket set – the teal version looks like a long sleeved dress but it's actually the same dress, with a very fitted-at-the-waist jacket! It sold before I could snap it up but would that work over a full-skirted dress?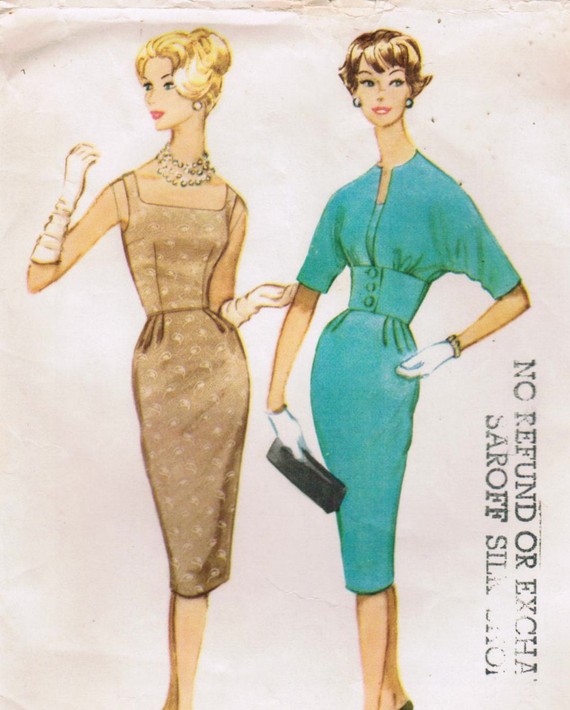 How about cute little bolero tops? I like that you can see the waistline, which is the smallest part on us pear-shapes. It makes these girls' waistlines look teeny-tiny! And since they're so easy to make, I could make one for each dress, I don't need to decide on a colour that will work for everything. But are boleros too matchy-matchy? Too retro? Too formal?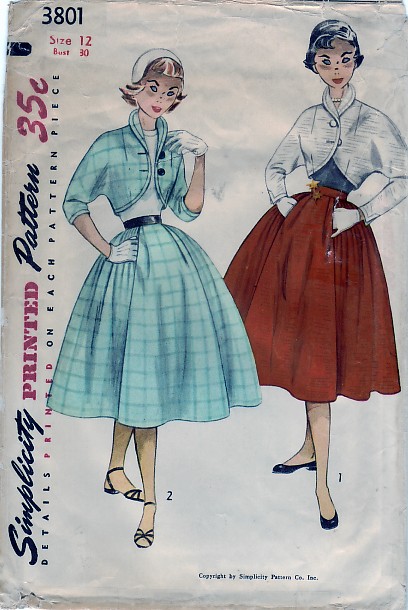 What are the rules when it comes to topping off a vintage dress? Can modern coats and jackets work, or is that a vintage faux-pas? Should I make up vintage coats, jackets and boleros – or is that too costumey?
What do you wear over your vintage dresses? Opinions, please! I'd love to hear your thoughts.