Vicki asked "What is a Triple Stitch" so I thought I'd show you guys, rather than try and explain it!
Your sewing machine may or may not have this stitch option. It's Option #2 on my machine out of its seventy-five settings, which makes me think it's fairly common on newer machines. It's also known as a stretch stitch, or triple stretch stitch.
Here's what the button looks like – second from the left, number 2: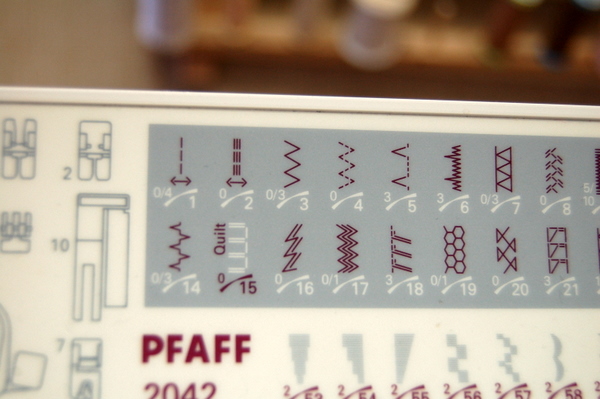 Basically, the sewing machine sews the first stitch, then it sews over that same stitch twice more before moving on to the second stitch. On the second stitch, it sews three times, then moves on to the third stitch.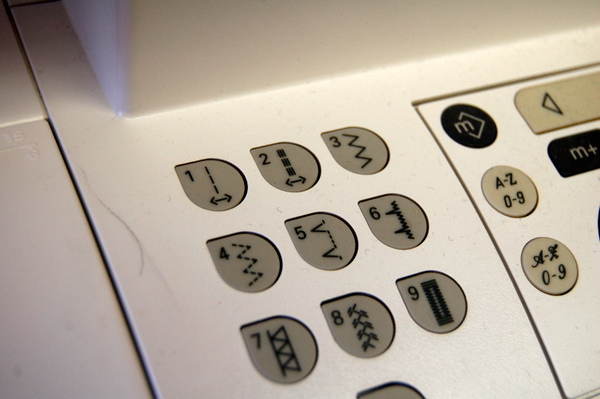 What this does is triples up the thickness of each stitch. So instead of one line of thread, you'll have three lines of thread stitched in the same place. I like using this stitch for topstitching because it doesn't require you to buy special thread. Using the same spool of thread ensures your topstitching matches the rest of the stitching perfectly.
Here's how it looks on fabric – you can see the difference between regular topstitching (on the right) and triple-stitch topstitching (on the left):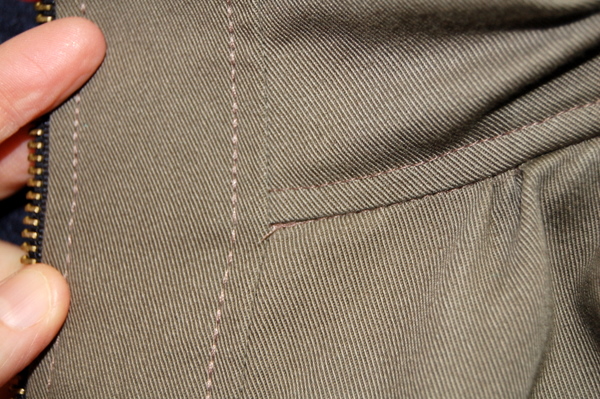 The triple-stitch will make your thread colour look more intense, as the thread is tripled up rather than sewn in a single line. So if your thread isn't a perfect match, a regular topstitch will look more subtle.
Warning: this stitch uses up a ton of thread! Plus, if you veer off-course, it's very tedious to unpick three times the amount of stitching, and it's more likely to leave holes or marks on your fabric if you remove it. So if you're going to triple-stitch, proceed with caution!