I can't go on Etsy unless I know I have hours to spend. It's an endless treasure chest of pretty homemade and vintage goodies, especially vintage fabric! Up till now, all I've been doing is admiring a long list of favourites I dream of owning.
But now, a little section of my favourites list is in the mail my fabric stash as we speak! From this fantastic seller comes the following delightful pieces: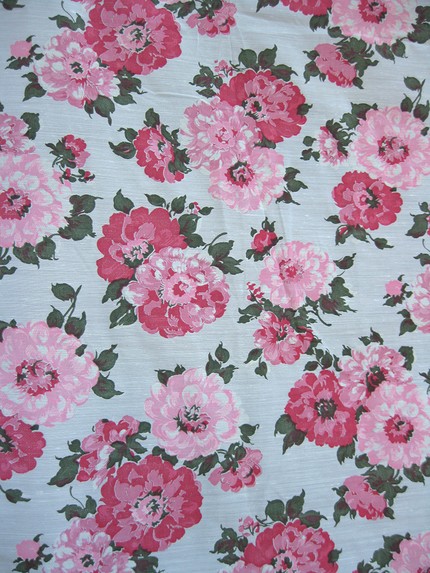 Isn't this so pretty? Four yards too, think of the pink floral possibilities!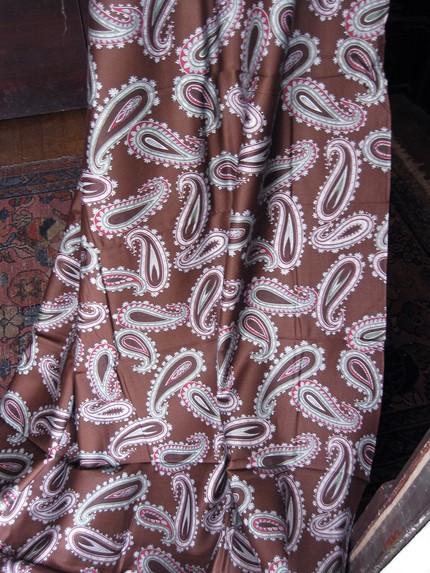 This cool brown paisley has pink touches too, maybe for a shirtdress? Maybe a sundress with (subtle) pink trim? This one that Erica made, I already know it's cute… and I could use pink buttons to highlight the paisley details!
And this was the one that sealed the deal: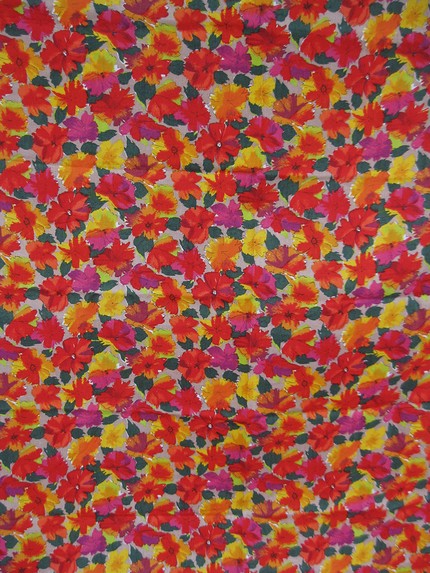 Vintage floral linen – so perfect for the Vogue 1174 I ordered here! How gorgeous will it be in a little strapless number?
She still has a number of pretty pieces for sale, and new items keep appearing in her store every time I check. I can't own them all (or can I?) so I'm sharing the love with you.
So there's a few more projects on my to-do list now! So much sewing, so little time…
Plus, I have not forgotten everything I promised recently: bound buttonhole tutorials, pictures of what's inside pound-of-button bags, and my weekend loot from Button Button and Dressew. All coming soon!
Ooh and I just became the newest member of Sew Retro – yay! Now, to finish a vintage sewing project so I can share my first retro creation…