I'm really, really happy with this one! All of the hard work and extra care I took while making this dress has paid off – it fits wonderfully, it's soft and comfortable to wear, and it's beautifully made! (If I do say so myself.)
Here's the finished dress – what do you think?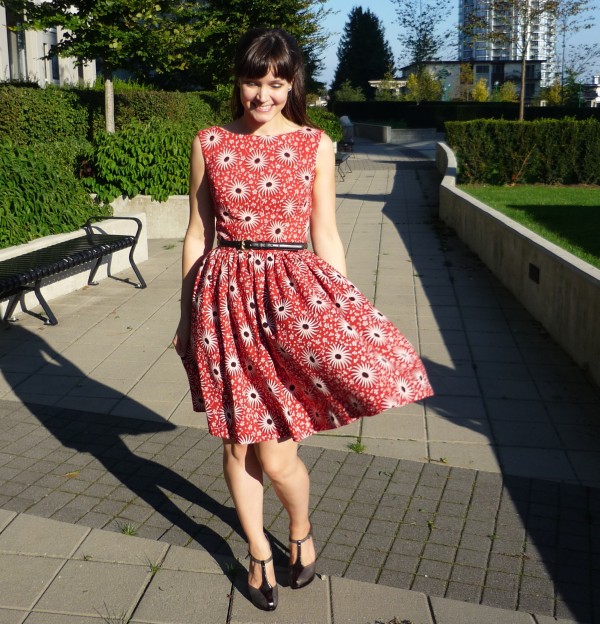 I've named it the "Twin Spruce Dress" after the Etsy shop where I bought the vintage rayon fabric! She's on a dairy farm in Wisconsin. Now I've never been to Wisconsin, but it feels very cool and down-to-earth knowing this fabric was stashed on a farm (maybe in a barn!) and made its way across the continent to me to become a pretty little dress. Reducing and recycling at its best!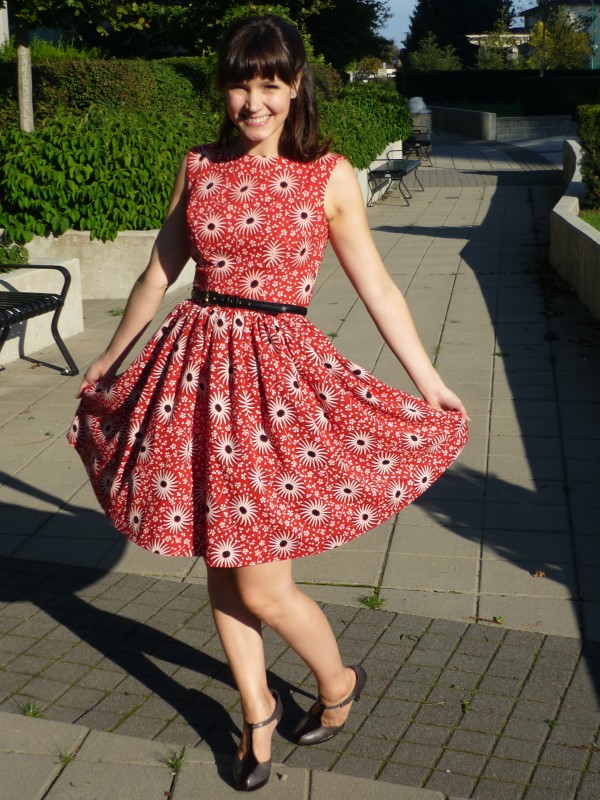 I love that this dress is underlined! All thanks to Couture Sewing Techniques. I didn't refer to the book while doing it, but it stuck in the back of my mind as something you could do, to change the feel of fabric and keep it away from the skin. This is soft, delicate vintage rayon so to preserve the fabric's beauty, I underlined with muslin.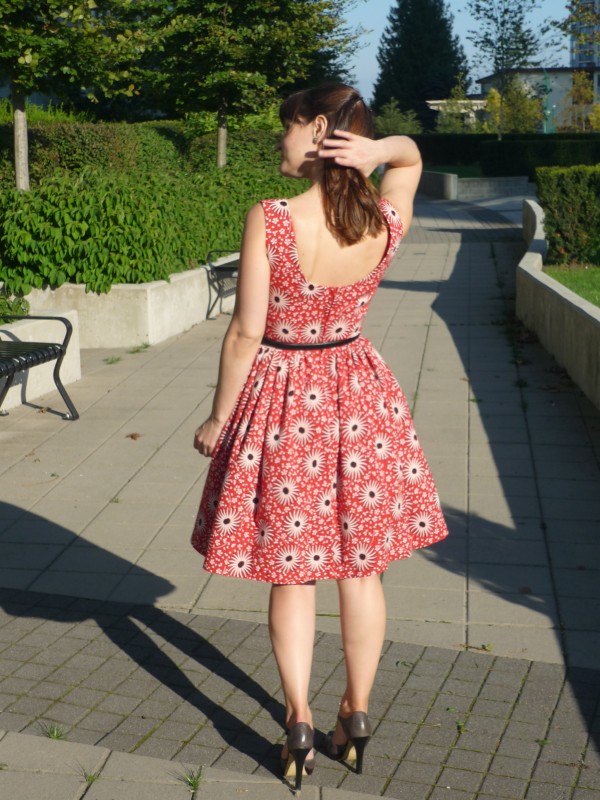 Here's a recap of the previous posts on this dress – click any of the links to read more: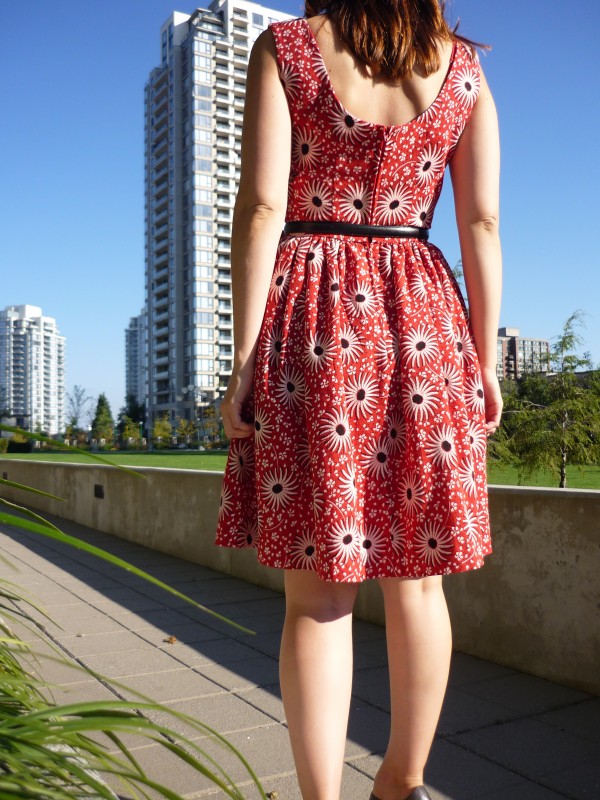 I love this dress, it's a great pattern to make over and over. I could see it in so many pretty prints, or florals, or even a plaid! I'd put the bodice on the bias and cut the skirt on the straight grain. This would make a great Little Black Dress too! I feel pretty and swishy and fun in this one. It's a win!
More pictures on my Flickr account here!
PS. Some of you asked about the zipper insertion yesterday, so when I make this dress again I'll take more detailed photos and do a little write-up! (Which I'm planning to do very soon.)
On that note, is there anything else you wish I'd shown in more detail, construction-wise? Let me know in the comments! (Or just tell me what you think of the dress, that works too!)