I had a few requests to see the inside of the Twin Spruce Dress, so here are some inside-out shots! It's like school – 'Show your work, Tasia!' Although I agree, there are so many pretty projects on the internet, with beautiful photos, and sometimes I'm curious see how it all came together on the inside too.
And especially since Heather herself asked to see photos of the inside, how could I say no?
So, here is Diana, modelling the inside-out dress!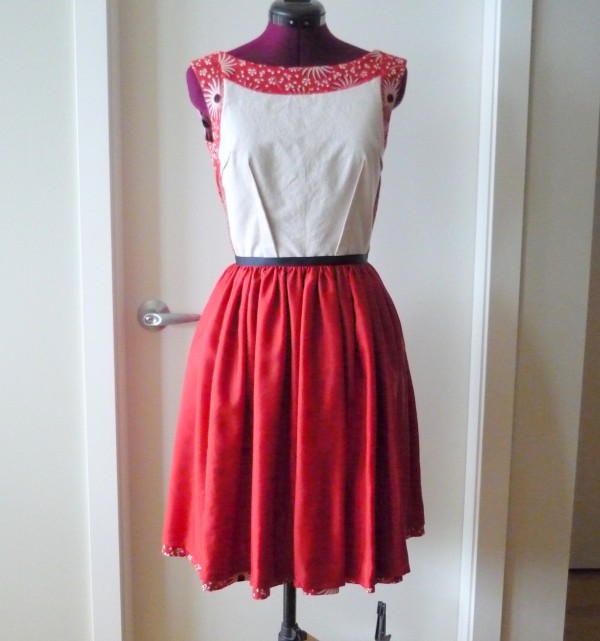 And a view from the back: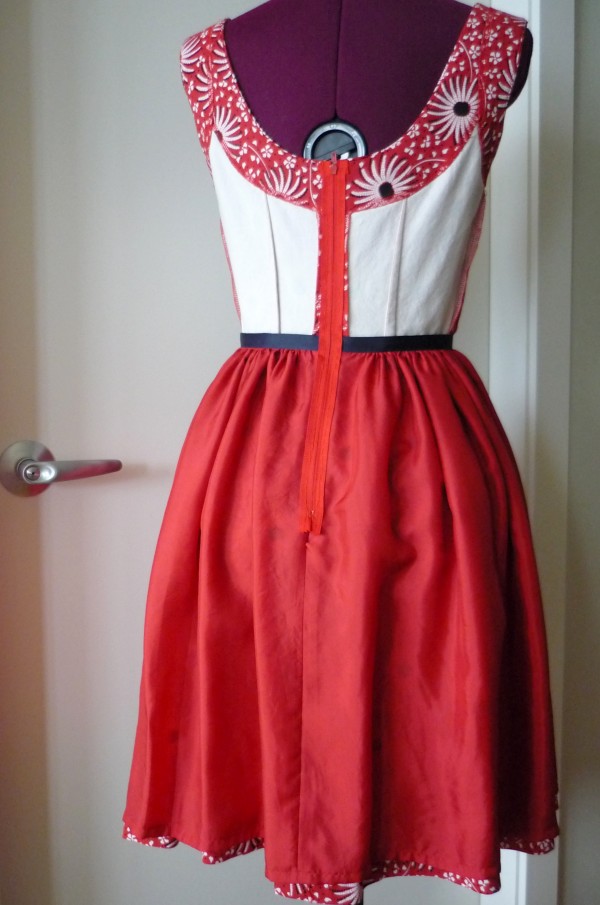 EL and Gail wanted to see the inside of the hand-picked zipper, so here's a close-up shot. This is a much clearer way to explain what it looks like! The zipper really does sit on top of the dress on the inside.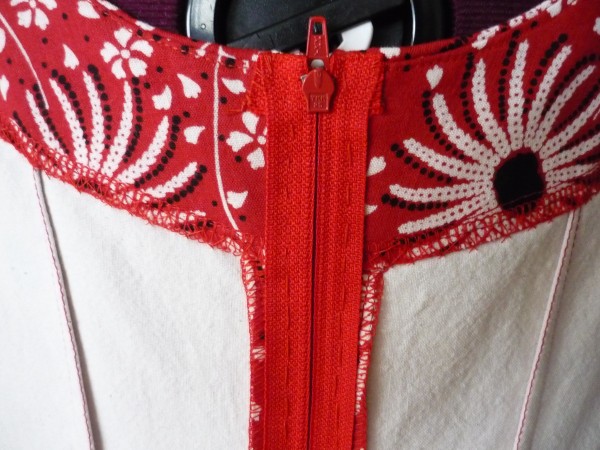 Those large-looking handstitches are the inside part of the backstitch. It's hard to believe they are strong enough to contain a zipper but it feels very secure! Here's another zipper shot: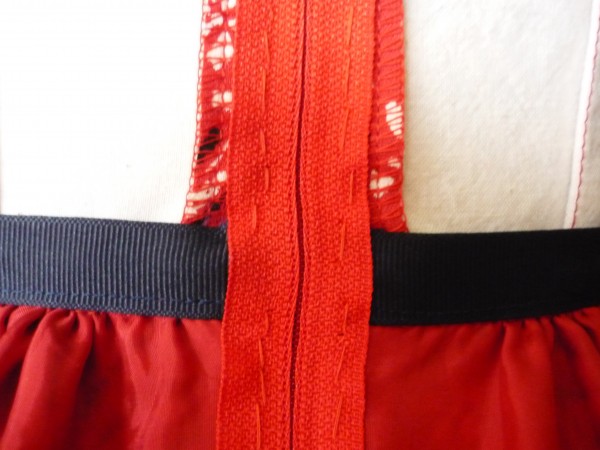 It's really quite pretty with the navy grosgrain ribbon, the red lining and the printed facings. Did you notice I even switched to navy thread when sewing on the grosgrain waist tape? Because I did!
It's almost as nice on the inside as it is on the outside, wouldn't you agree?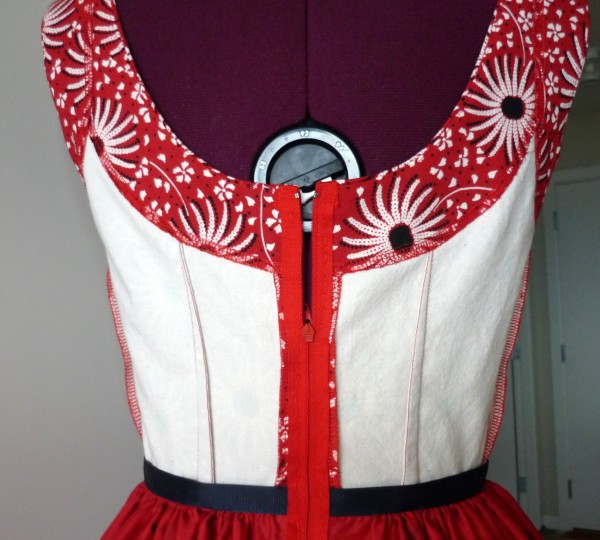 You can see how the facings are nicely catchstitched to the underlining – there's no way they will accidentally flip out and show. (Don't you hate when that happens? It's like those rubber hanger loops, when they escape out the armholes – embarassing!)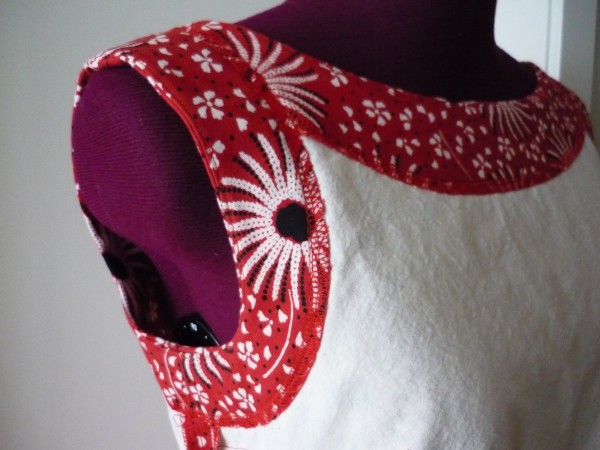 So tidy! The armhole facing overlaps the neck facing, I catchstitched the facings together where they overlapped.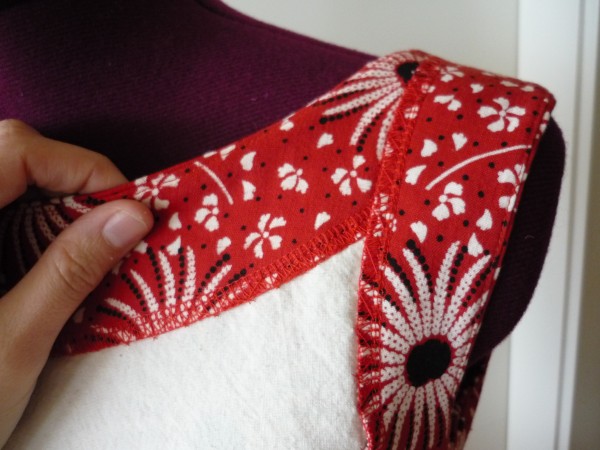 So there you go! Inside-out dress photos for all of you who asked. (Good thing I changed my serger thread to match or I'd be very embarassed right now.)
Are you ever curious what the inside of people's finished garments look like? Do you try and make your inside as nice as your outside… or are you only concerned about the outward appearance?