Quite unexpectedly, I added a new trench coat to my wardrobe this week! I actually muslined and cut out this Robson Coat well over a year ago. Then I spent hours making a million meters of bias binding, and promptly was not feeling it anymore. I tucked the project away in a bag and moved on. Last week, I was trying to figure out what to make for a sewing/girls night at Sewaholic HQ, and came upon the long forgotten WIP bag, complete with matching thread! Thank you, year-ago self.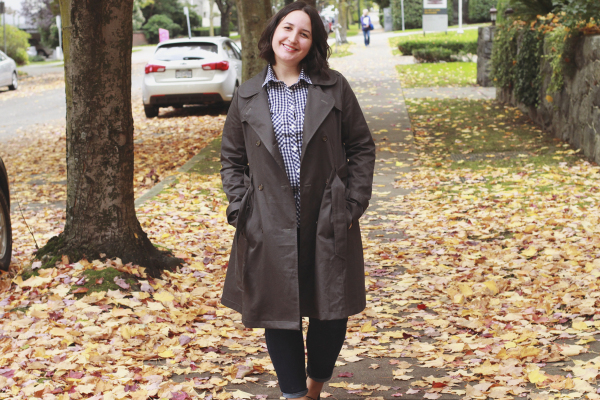 For some reason I thought that it would be a quick and easy project to knock out, since I had my pieces all cut and ready to go. Hah! The Robson coat is unlined, so all of the seams are finished with bias binding, and top-stitched. I think I went through three spools of thread. Plus there are buttonholes and buttons to sew! Steps which always seem to take me twice as long as I think they will.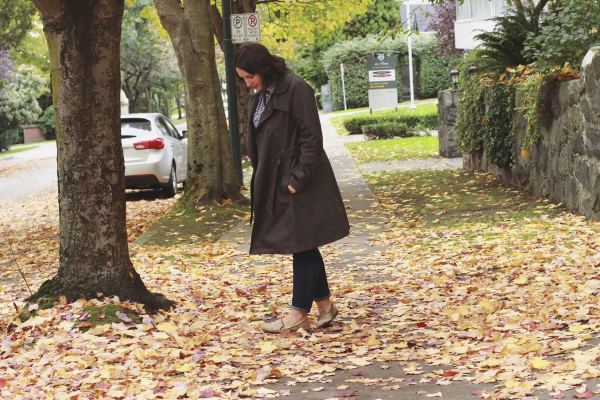 Why did I wait so long? This trench coat is just what I need right now. It fits into my wardrobe pretty seamlessly. I can see myself wearing this coat again and again, it goes with everything!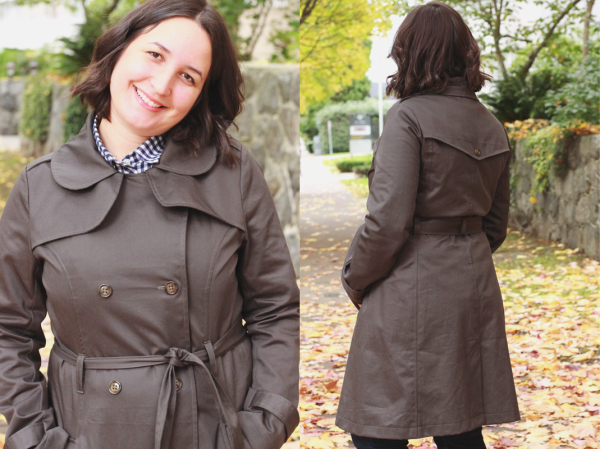 The fabric is an organic cotton twill from my stash, originally purchased from Télio years ago. The buttons are from Dressew Supply in Vancouver, BC, which by the way, have you seen their button aisle?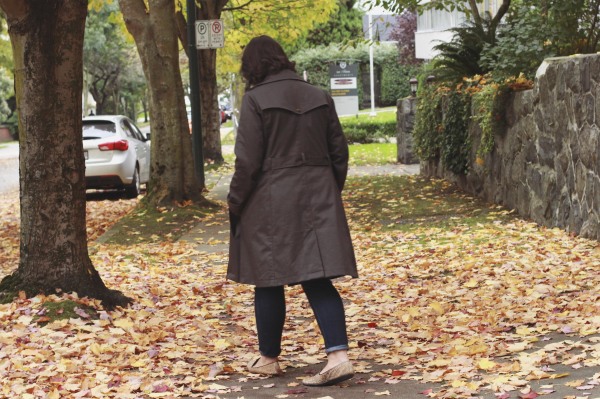 I made a couple of adjustments to the pattern. I added a back vent, which is super quick and easy to do! I will show you how next week. I also lengthened the sleeves by about an inch – which I wish I hadn't done – they are a bit too long now. Not sure what my year-ago self was thinking there!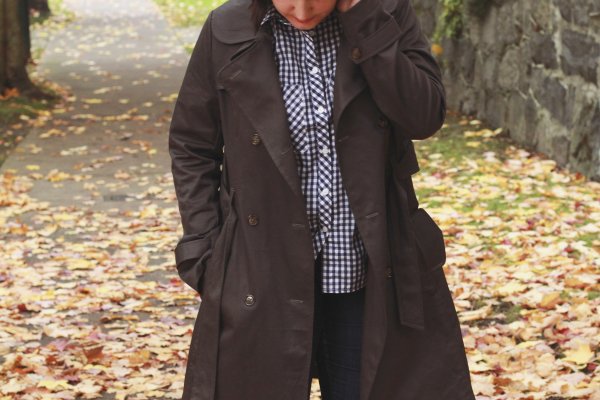 Aren't the fall leaves just gorgeous? I skipped the roof this week and asked my guy to take photos of me on my favorite stretch of sidewalk in our neighbourhood. This is the best time of year!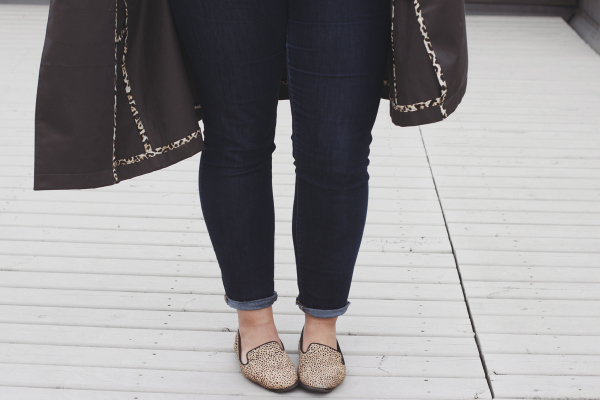 I just had to share a little peek at the guts of my coat! All of the hours spent making handmade binding was worth it, for this leopard print binding! This coat is just about as vanilla as it gets, so I couldn't resist having some fun with the insides.