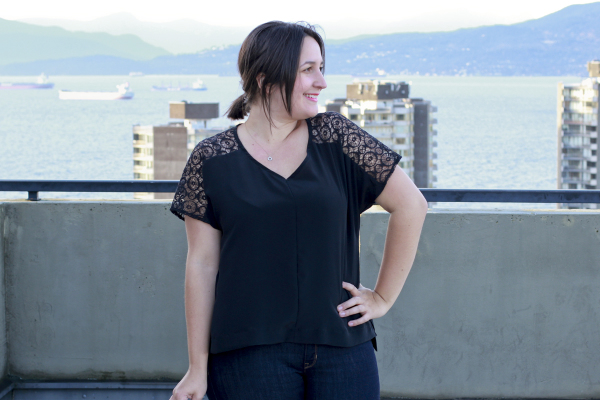 Have you guys seen the newest pattern from True Bias, the Sutton Blouse? It's a loose fitting kimono style top with a lovely yoke and comfortable slits at the lower side seams. I had a great time testing this pattern for Kelli. Here is my tester version!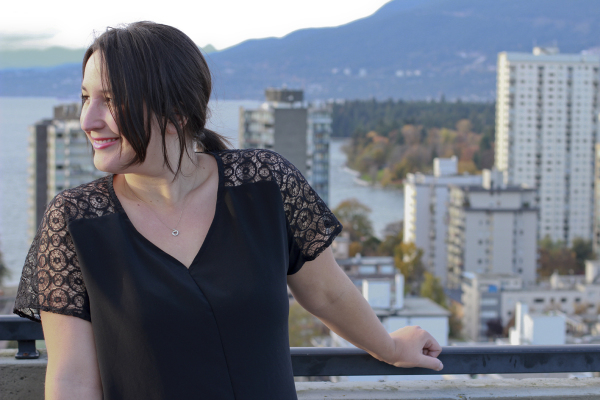 The pattern calls for lightweight woven fabrics with a nice drape. For my version, I decided to go with a silk crepe de chine from my stash for the main fabric. I wanted to do something interesting and pretty with the yoke portion, so I picked a cotton lace! I love the way the lace yoke turned out.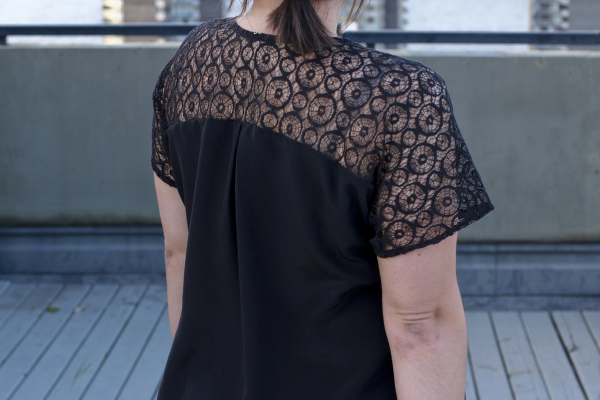 I made a size 14, my usual size, and graded out a centimeter or so around the hip area. Nothing new here, this is the adjustment I make on most top/blouse patterns.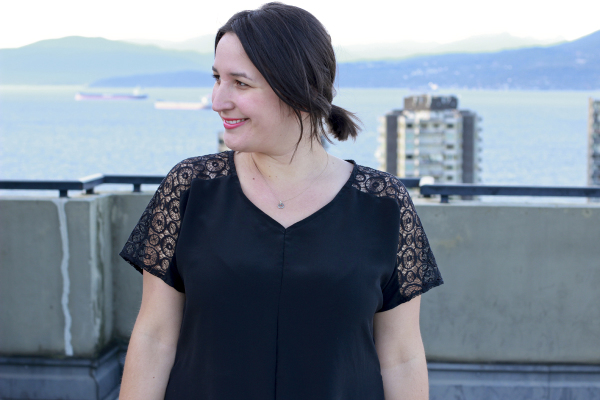 Would I make this again? Yes, I would! I think it's a great staple pattern to keep in my arsenal. It's more interesting than a basic woven tee, yet still classic and easy to wear. It has great potential for so many fabric combos. I would love to make one in a lovely floral print, or a color blocked version. I am also thinking I might try lengthening it into a tunic or dress, and belting it! Wouldn't that be cute?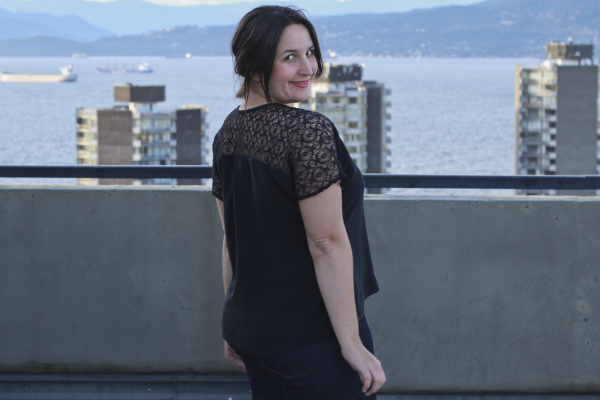 Kelli made a couple of changes to the pattern from the tester version to the final version. She removed some ease width wise from each size, and also took some ease out of the neckline and raised the neckline about 1/4″. They are small changes, so the finished pattern will look very similar to my version above.
So what are you sewing these days?