I am looking forward to sharing this version of the Cordova Jacket with you today! Some of you suggested that this jacket would be great in leather, or with contrast paneling. Trisha's done both in her pattern testing jacket!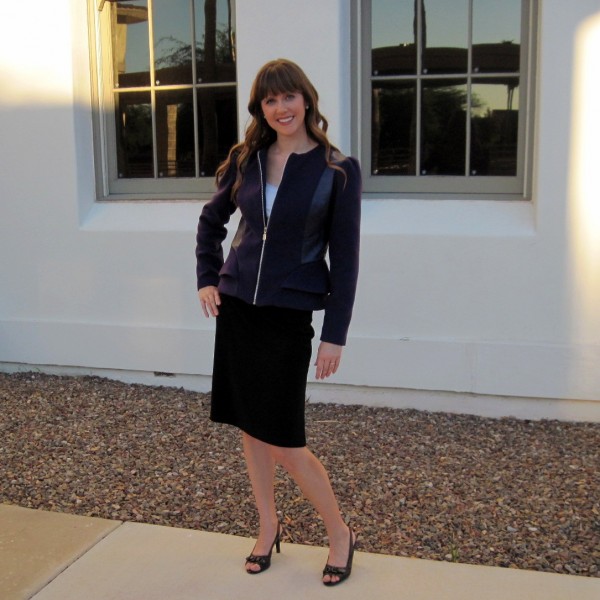 Isn't it gorgeous? You know you want to check out more of her photos on her blog here, Made by Trisha. (She even shows photos of the inside of her jacket! Curious sewers always like to see the insides.)
Can you believe this was her first time working with the pattern and she was brave enough to sew with leather? I'm certainly impressed. Not only did she mix up leather and wool, but she sewed the entire jacket, completed the pattern testing survey and took these beautiful photos all within the two week deadline. Go Trisha!
Want to see more Cordova Jackets? Check out these lovely versions:
Ready to make your own? Get the pattern here.
Thank you Trisha for being a pattern tester!
And have a wonderful weekend, everyone. Stay warm if you're in the cold part of the world like I am. If you're in the southern hemisphere, I am envious of your sundress and sandal weather!