I finally have a cute term to explain the problem with my wardrobe. There's too much frosting and not enough cake! If you've seen the things I've sewn, you probably have already figured out what I mean by frosting and cake.
Here are some examples of frosting: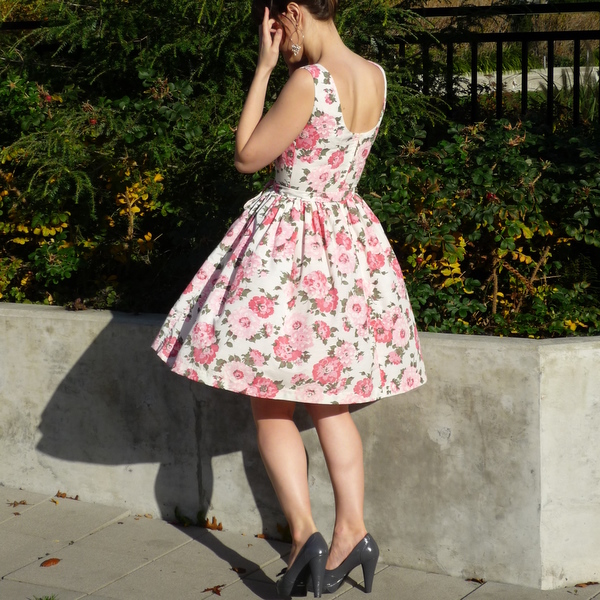 (simplicity 3965 – original post here)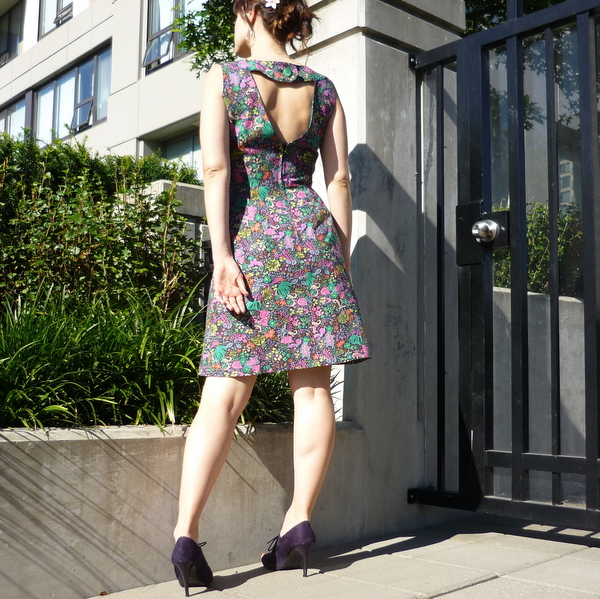 (mccalls 7743 – original post here)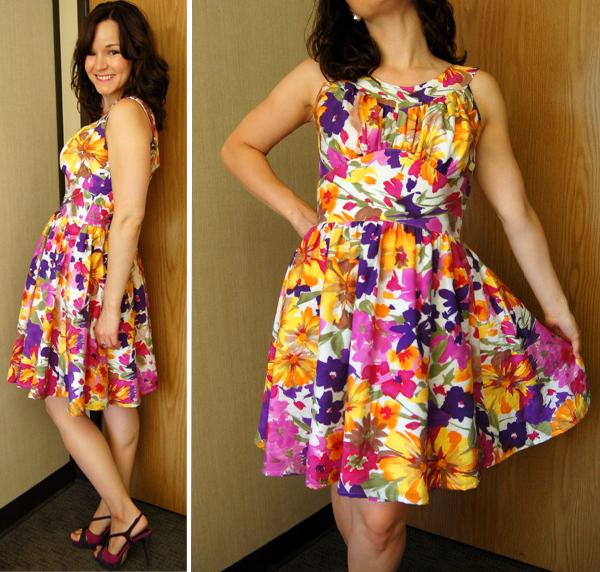 (colette chantilly – original post here)
Frosting with sprinkles and icing roses: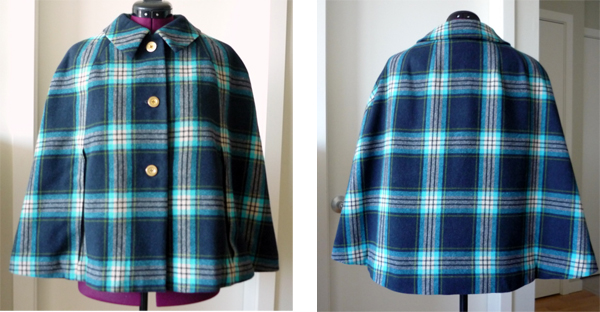 (simplicity 5669- original post here)
Even the socks are frosting-type socks, far from basic!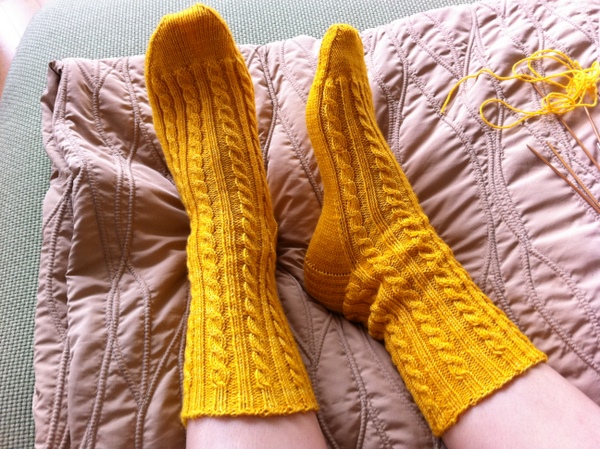 (bff socks – original post here)
And here's cake: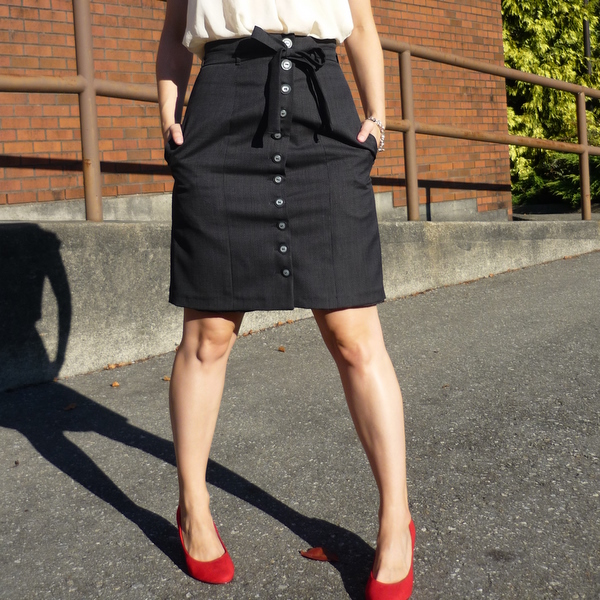 (colette beignet – original post here)
More cake: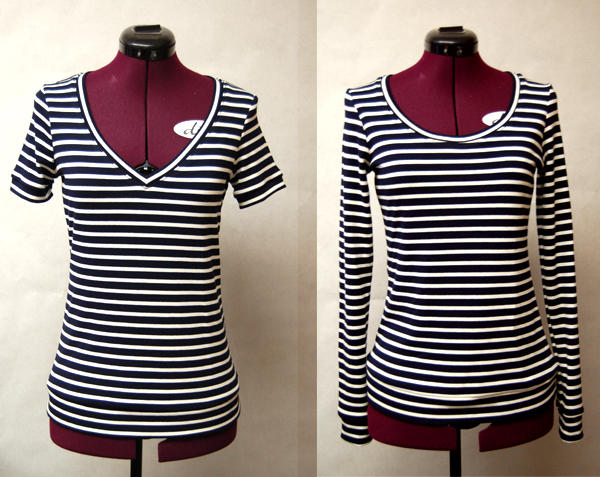 (sewaholic patterns renfrew tee – original post here and get the pattern here)
Frosting is the fun, bright, pretty, exciting things we make! Frosting isn't always sewn with cake in mind. It's like making an awesome, shiny blouse but not having a single solid bottom that coordinates. (And that's the reason why many of us default to jeans and a fun top. Jeans make great default cake.)
I love sewing frosting! Who doesn't? I am terrible at sewing cake. Who wants to make dark, solid pieces when there are so many great mutlicoloured printed fabrics in the world!? Apparently not me. And because I don't supplement my wardrobe with shopping, buying up those solid pants and skirts to go with the novelty tops, I have a closet full of frosting.
So what's the answer here? Sew the frosting, shop to fill in the cake? Find ways to make sewing cake more fun? Plan the cake at the same time as the frosting? (Is this analogy making you hungry yet?)
I don't know what the solution is for me. I think it helps to choose the anchor piece at the same time as the novelty one, buying the fabric for both at the same time. I used to think 'I probably already own a black skirt, no point making one!' But now I know, with a limited wardrobe, I don't own that solid piece. I need to buy it, thrift it, or make it – or risk having an awesome top with nothing to wear it with. Of course, being budget-conscious, if I have to choose between the fabric for the fun top, or the fabric for the solid skirt, the fun fabric always wins! (Because it's more fun to sew with.) And then the same problem happens again, I've sewn another 'frosting' piece with no cake to go with it!
Style guides suggest focusing on classics when your budget is limited. If you only have a little money to spend, focus it on classic pieces that will last. The bigger your budget, the more pieces can be trendy compared to the number of classic, timeless pieces. If we apply that same theory to sewing, and our budget is limited, we should sew more practical wardrobe pieces. Except that half the fun of sewing is making whatever you please, in whatever colour or crazy print catches your eye!
What do you think? How do you balance your sewing projects (and wardrobe) so there's the right distribution of cake, and frosting?