Today's my birthday, I'm 29 today. One year away from the big 3-0! (Why do people like to remind me?) It doesn't matter to me though, I'm not afraid of getting older. This is my year! Big things are happening, and I'm excited to see what the year brings me.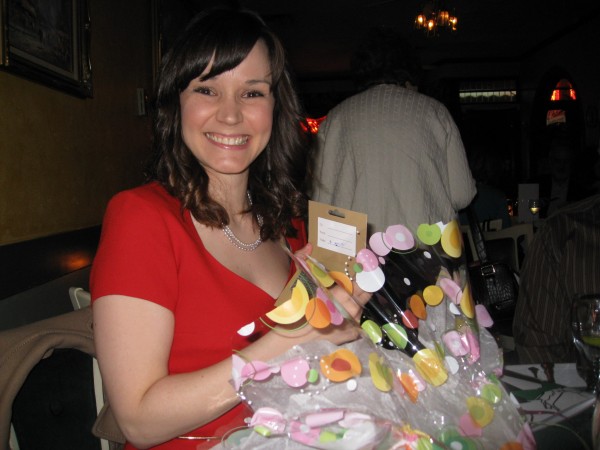 Birthday dinners with family brought me many lovely treats, including Fabricana gift certificates! Nothing warms my heart like more fabric…unless it's shoes! Mr Sewaholic has agreed to take me shoe shopping very soon for my birthday. Does he know the way into my good books, or what?
He looks thrilled about the shoe shopping in this picture, doesn't he? I also wanted to show off his Christmas shirt again, it looks so nice on him!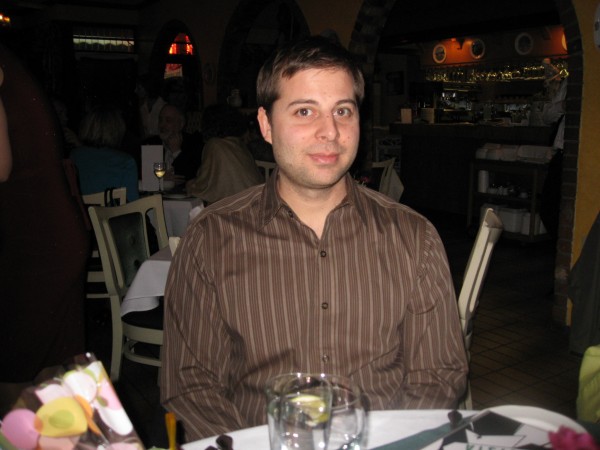 I'd love to say I'm putting my feet up today, relaxing, and taking it easy while celebrating my age. I wish I could spend the whole day sewing! But instead, I'm working on school work, getting ready to launch the next pattern, and maybe if I'm lucky, squeezing in a little sewing time. I'm happy to say my business plan is finished, and the first draft is in the middle of proofreading by two talented business people. Just need to make final edits tomorrow before handing it in Thursday!
Here's to another fantastic year, the last of my twenties! From what people tell me, it only gets better once you hit 30. The way things are going, I can see how that might be true.
Hope you all have a wonderful day – treat yourself to a piece of cake or chocolate for me!