For my Party Dress, I chose a lovely silk dupioni in a rich teal colour. I sew a lot with cotton, rayon and wool, but silk is one of those very special fabrics that I am often afraid to cut and sew with! Love buying it and love wearing it though!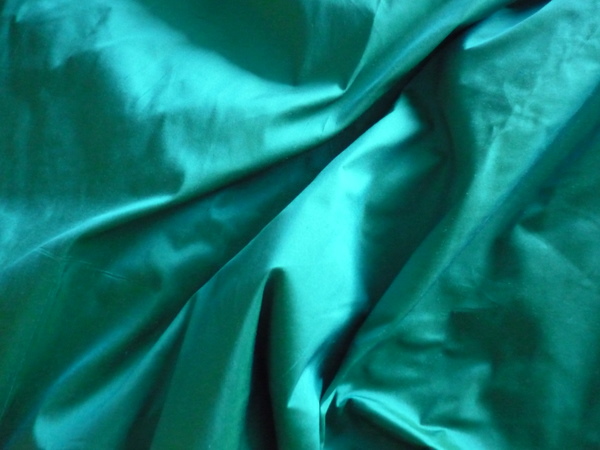 I thought I'd share some of the tips and tricks on sewing with silk. It's one of those fabrics that's so luxurious and expensive, some people shy away from sewing with it. Here are a couple of suggestions that worked for me!
Sewing with Silk: Tips and Tricks
Pin in the seam allowances. Silk is so delicate, and pin holes can damage the fabric permanently.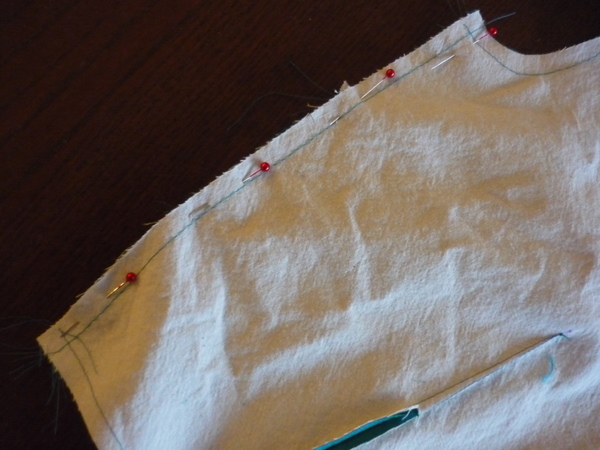 Sharpness is important! Use your best, sharpest pins and a brand new sewing machine needle. The sharper your scissors are, the better! (A rotary cutter would be wonderful to use with silk.)
Use a dry iron. I'm always tempted to steam everything for extra pressing power! But water can stain and spot silk. There's nothing worse than ruining your project during the final pressing stages!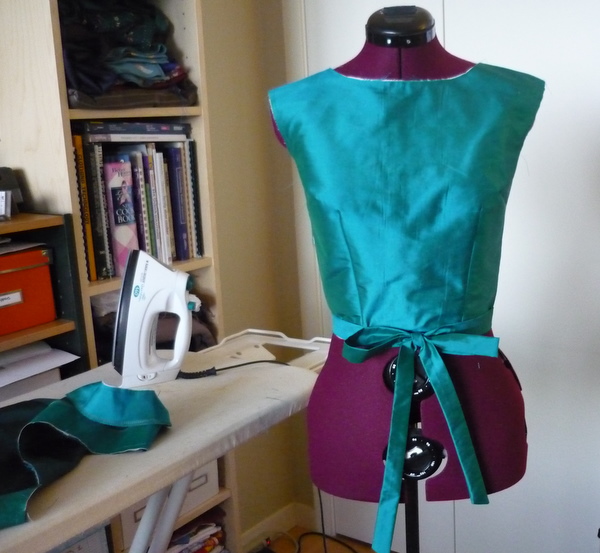 Measure twice, cut once. Silk is expensive! You don't want to be re-buying fabric due to cutting errors. Pin ALL of your pattern pieces to the fabric before you start to cut, make sure you've laid out all the 'Cut 4' and 'Cut on Fold' pieces properly, and only when you're completely confident, start to cut.
Wash your hands. It seems obvious for when you get started, but think about touching your face or your hair – oils, makeup and hair products could damage the delicate silk fabric. If you have to rub your face or scratch your nose, remember to wash your hands before handling the fabric again. I was so worried about damaging this fabric in the middle of sewing it!
I hope these tips were helpful! Don't let the fear of sewing with silk (or other precious fabrics) stop you from sewing with these beautiful fabrics. Often, natural fibres like silk are easier to sew than slippery synthetics! (Although, I'm one to talk. I have a gorgeous peach silk brocade that I just can't bring myself to cut, for fear of ruining it!)
Any other tips on sewing with silk? (Anything I've missed that would be massively helpful to know before I start on my peach silk brocade project?) Leave them in the comments, I'd love to hear your suggestions!