Hey everyone! It's Friday, and it's the first of April. No, I'm not going to play any sort of silly April Fool's joke on you. That's not my style! (And I'm a very literal person, so that kind of joke just makes me mad, as I always fall for it.)
Anyways, it's finally happened. I have nothing brilliantly prepared to share with you today! Sure, I have plans and ideas in the pipeline, but nothing that I've managed to scrape together into a proper post. So what to do? Point you towards some other talented people who do have posts.
A quick flip through my overflowing Google Reader and voila, I have things to talk about!
Any great tutorials, tips or events around blog-world that I've missed?
I'm thrilled to be halfway finished with the seminar stage of school. Almost done! It's been pretty intense, my mind is so full I just might burst! That's a little dramatic. What I'm trying to say is, there's a lot to take in over four weeks, and I want to soak up every last bit of useful information while I can. After that, I'm on my own!
Since we can't have a picture-less post, here's a pretty one.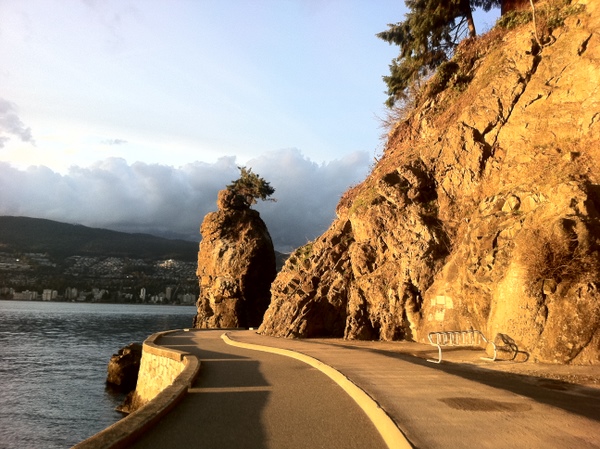 Last night I went for a walk with my sister around the seawall. It's a path that looks like this, going all around Stanley Park in downtown Vancouver. You can bike, or rollerblade, or walk. We ate a big dinner and walked and talked – for about two hours!
It's a reminder that we can't work all the time. Sometimes, you need to take a break and go for a walk. No matter how much you love what you do!
Have a wonderful weekend everyone!