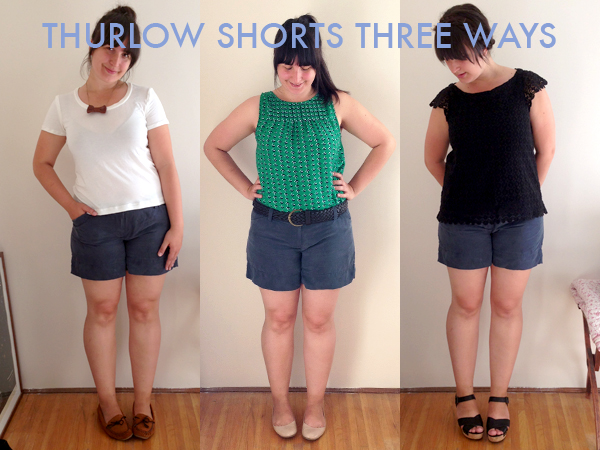 Hello everyone! I'm so thrilled about all the lovely comments you left on my first post. Thank you so much for your support! I'm extremely excited to continue to write about projects, tips and inspiration with Tasia!
OK, now for some real talk: until I discovered the Thurlows, I wasn't a big fan of wearing (let alone making) shorts. But this pattern changed that. Extra room for my thighs? Yes! Back extension so that I can tweak the fit? Amazing.
Today I want to show you my first pair of Thurlow shorts! I made these last summer, and I've been loving them ever since. The tencel twill fabric is from Telio. It's soft, light, breathable, and has a brushed finish that gives these shorts a bit of a suede look.
I used to think shorts were just for weekends and lazy days. But I've been experimenting a lot with how I can take my Thurlows from the weekend, to the office, and even out for dinner! Here are my three favorite ways to wear these shorts.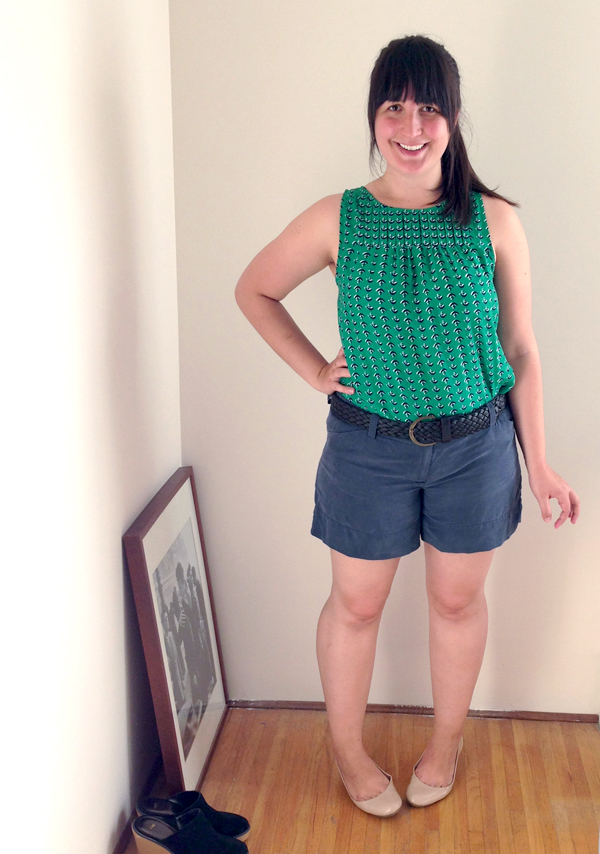 At the office, I pair them with a cute pair of flats, and a blouse. Tucking the blouse in gives the shorts a more polished look.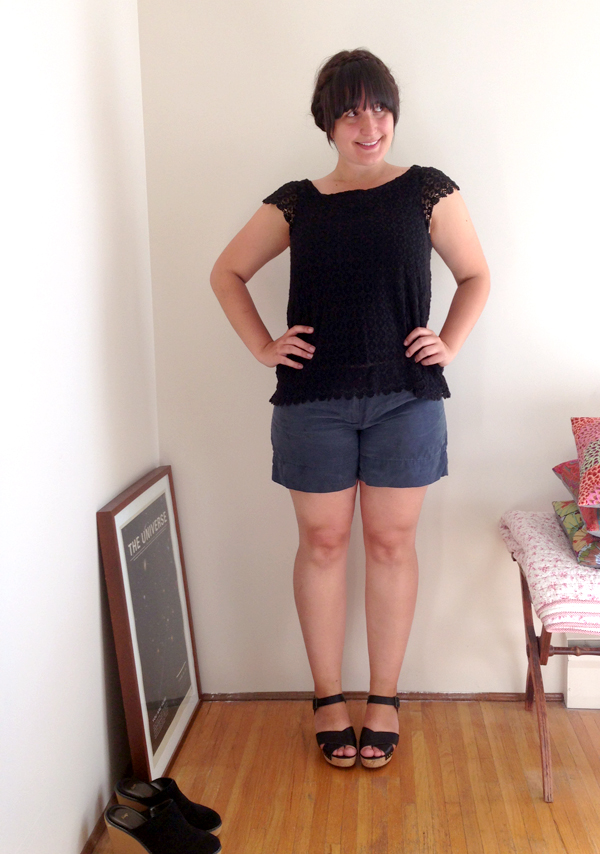 Date night! For this look I went with wedge sandals and a nice top. The top is self drafted, and the lace I used is from Telio. I think the simple black palette keeps this look polished and a bit more evening appropriate.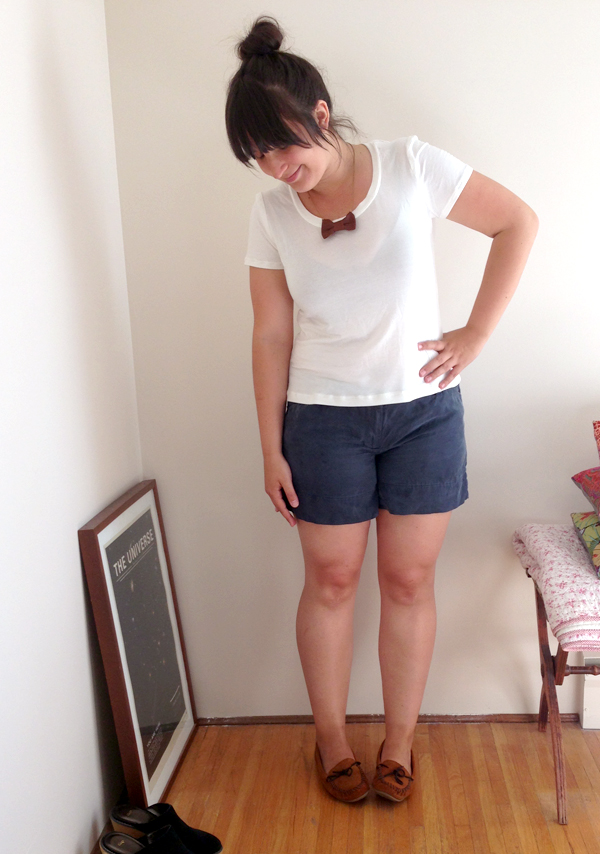 And my weekend digs are pretty simple: a comfortable top and moccasins keep the shorts casual. Fun fact: I used the Renfrew pattern to make my simple cream t-shirt – I just omitted the sleeve and hem bands. Instead I over locked, turned, and topstitched those edges.
What are your favorite ways to wear shorts? We'd love to hear in the comments!