I get a ton of emails asking me where they should fabric-shop in Vancouver BC or around the Vancouver area. I keep meaning to write a post, listing my regular sewing shops, the places I've never been and want to go, and all of the must-see sewing destinations!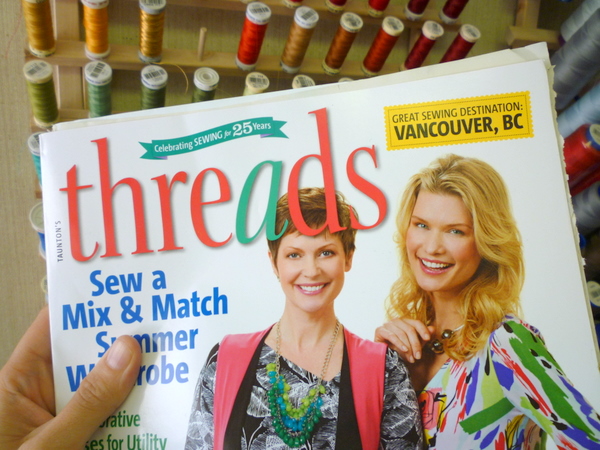 Thankfully, Threads put together a comprehensive list of the best sewing spots in town!
Check out the June issue of Threads Magazine for all of the sewing hotspots in Vancouver and the Lower Mainland (the cities that touch Vancouver if you're not from here, they're basically within a half-hour drive from Vancouver.)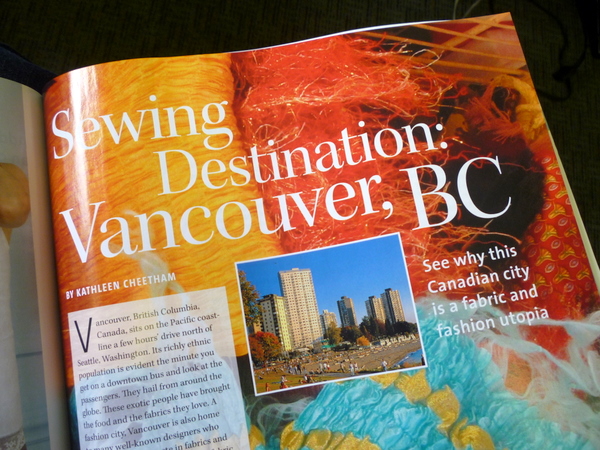 I won't give away the secrets, but I'd agree with the recommended fabric destinations in the article! My usual favourites are in there: Fabricana, Dressew, Button Button, Spool of Thread – plus a few new places!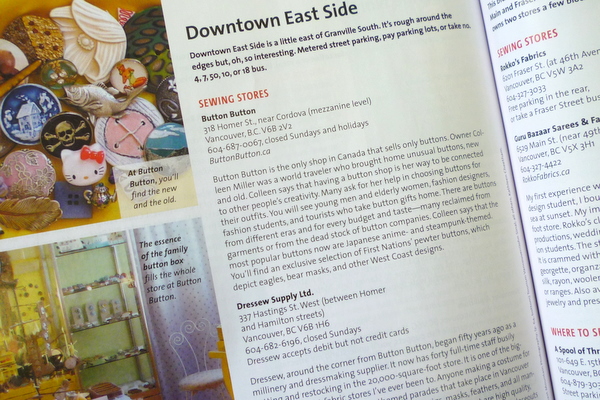 And now I have a few new places to visit myself. I'll still put together a post with my favourites one day, but this is a wonderful guide to the city's best sewing spots. It's exciting to see my hometown recognized in Threads Magazine! We're fortunate to have some of the greatest fabric stores nearby. When I see people mention they have to drive three hours to their nearest fabric store, I'm really thankful to have lovely shops just around the corner!
Check it out if you're planning a trip to Vancouver, or if you're a local and want to find new places to shop!