Really interesting responses to yesterday's post about muslins! A couple of you made excellent points about time. If you hardly get time to sew, who wants to spend it making test garments? Although, some of you put it differently – if you only have so much time to spend, you'd rather spend it knowing the fit and style are going to work. And it all depends on the project in question, as well…
I always suggest that people make muslins. I am on the muslin train, absolutely! Except when it comes to my own work. I'm so impatient, and excited, and starved for actual sewing time! The last thing I feel like doing is a dress rehearsal, pardon the pun. However, with Heather's beautiful dresses (which is what I keep calling them in my head) I feel like I should. It's like I owe it to Heather to do these dresses up properly.
So that's what my muslin is for! I'm making up Simplicity 3965 first, I love – well, the simplicity of this dress. And because I don't have a purpose to wear it, and it's getting cold and gloomy out, I'm not rushing to the finish line just to be able to wear it. I'm going to take my time and perfect the fit, and sew it with extra love and care.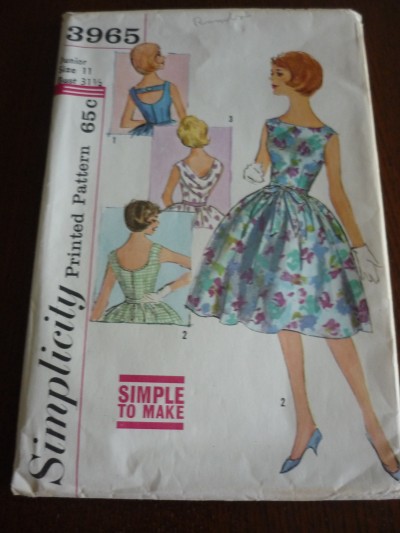 Here's the fabric I'm using, too: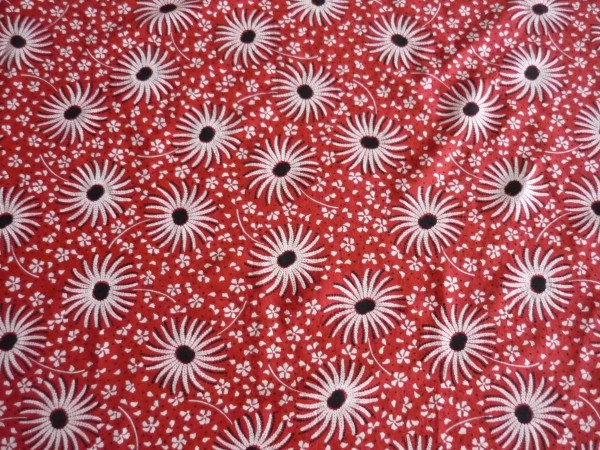 It's a vintage rayon print and I absolutely love it! Hence, the muslin. Irreplaceable fabric plus never-used pattern equals a necessary muslin!
I'm going to pull out all the tricks on this one: underlining, hand-picked zipper, stay tape and a waist stay. My goal is to have it look simple and easy, with all of the structure and extra steps built in for a better quality dress. After all, that's my new goal – a closet full of awesome!