I'm working away on the Instant Dress, McCalls 3660, in between other work, and it's coming together quite nicely!
Here's a funny thing I saw in the sewing instruction sheet. Only you guys will appreciate how oddly entertaining this is!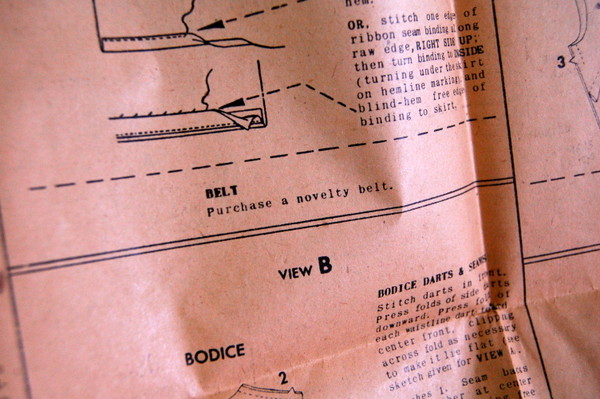 Seriously, 'purchase a novelty belt' is a sewing instruction? Isn't that funny! This counts as a sewing step? I bet if I wrote 'buy a belt' in my sewing instructions I would get a lot of commentary about how ridiculous that was, and rightfully so!
Anyways, it's rather odd to find something like this in the sewing directions. Have you ever seen 'buy something' listed in the sewing steps before? What's the strangest thing you've been instructed to do in a vintage sewing pattern?
Have a wonderful weekend and happy sewing!