Do you find it hard to give away the things you made? Especially something that took a long time to finish?
I made this pair of socks out of the most heavenly yarn.. and then gave them away! From casting on to finishing, I debating keeping them every step of the way. (But I didn't.)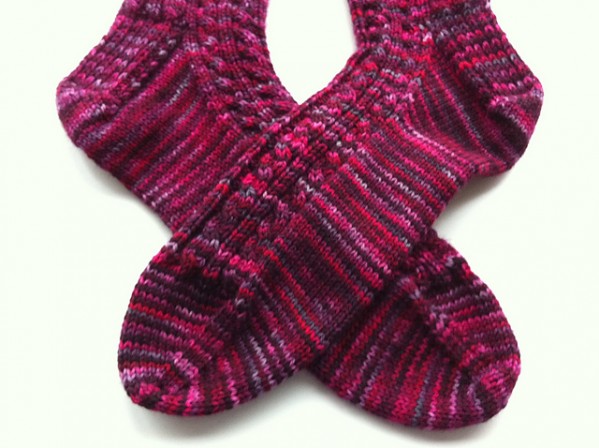 The pattern is BFF Socks (third time's the charm!) and the yarn is Indigo Moon Ultimate Merino Sock, in the colourway Wild Berries. I bought the yarn at Knit City for so many reasons: I love these purpley-red colours, I loved that I was buying from a local Canadian dyer, and I love making socks!
Variegated yarn is a bit of gamble (for me anyways, as I'm still figuring it all out) as you have no idea what it looks like knit up. This yarn did exactly what I was hoping it would do!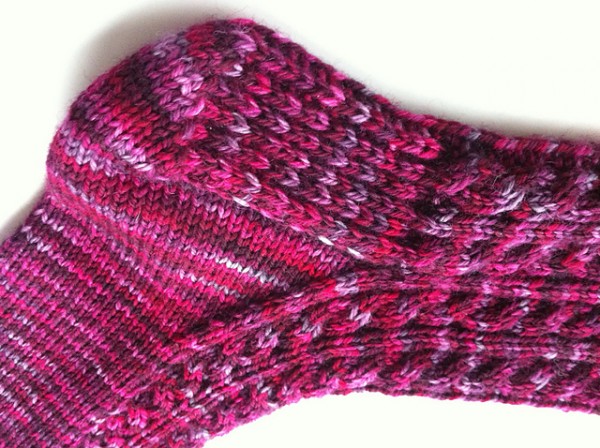 It didn't turn stripey, it didn't make patches of colours, instead it knit up into a beautiful multi-toned purple, speckled with shades of red and lilac. I love it so much! (You can see why it was so hard to not keep these.)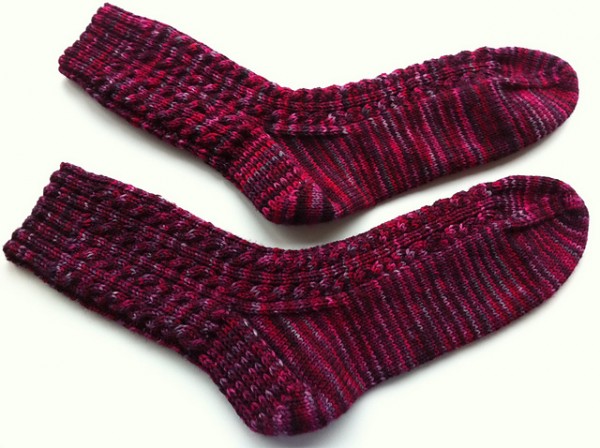 So who was the lucky recipient of these socks? My mom!
Her house is freezing, so these wool socks will keep her feet warm in the cold, cold house. (I'm being dramatic, but it's always cold in the wintertime there. I purposefully bundle up in extra layers when I visit, and make friendly jokes about how freezing it is.) Not only are they warm but they're so beautiful!
What do you think: good gift? Did you give any gifts this holiday season that were really hard to part with?