Hi you guys!
I promise I won't blab about Blackbird every Wednesday, but I just have to say, oh my goodness. I don't even know how to thank you for your amazing support and encouragement after my shop launch last week. I couldn't have asked for a better first week. I am so happy right now and excited to move forward! In fact, as you read this, I will be listing a new batch of fabrics that I just received (including our beloved black flamingo print from the Yaletown sew-along!). The best way to keep up is to follow me on instagram, twitter, or facebook, I'll be posting updates whenever I add new items to the shop or restock the bestsellers. Anyways, thank you so much!
What I really want to talk about today is something we don't really get to discuss often. The things we make and don't wear.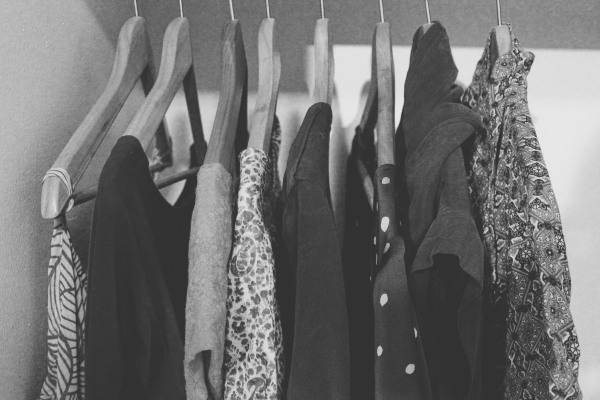 So the other day I was cleaning out my closet, getting ready for fall and trying to figure out what I wanted to sew next. I realized that a good chunk of my closet space was dedicated to handmade clothing that I don't wear. It's sad, but true. You know, the dress that's too poofy, the top that's too short, the blouse that's too sheer… all sitting there gathering dust. We all have these. Right?
Now I don't have a large closet, and I'm usually pretty ruthless when I purge items of clothing that I'm not into anymore. So why do I monopolize prime closet real estate?
It's because the idea of getting rid of something I've made with love sends a pang through to my sewing core. I don't want to believe that these pieces aren't right for me. It's just plain hard to admit!
In contrast, I realized: Isn't it more painful to look at our 'unworns' every time we open our closets? They remind us of our misses.  They take up space that could be filled with new and exciting sewing hits. Why hold on?
I still haven't been able to part with them. I've put them aside for now because I want to know… how the heck do you deal with this? Do you hang onto your unworn makes, hoping someday you'll fall back in love? Do you tuck them away in a box under your bed? (I've done it!) Do you part with them freely? And if so, how? Tell me your secrets.
Let's discuss!