Have you heard about the Super Online Sewing Match, hosted by Sew, Mama, Sew? Inspired by the popular Great British Sewing Bee, the Super Online Sewing Match is starting soon, and looking for contestants! The great part is that anyone in North America can join, without having to leave the comfort of their home. It's all online! And you can win a brand-new sewing machine, as well as tons of other prizes.
(Name updated July 10th – see post on Sew, Mama, Sew here)
Here's the link to the launch post, with details on how the contest will work: The Super Online Sewing Match: a contest sponsored by Sew Mama Sew + Janome!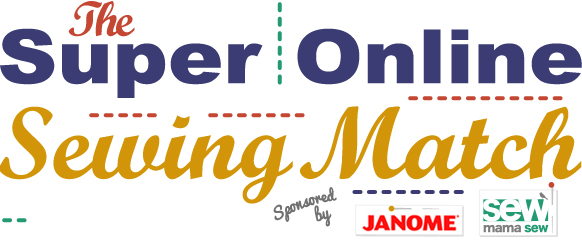 Guess who is going to be providing the pattern for one of the challenges? I can't tell you which pattern but there is going to be a round where all contestants will be sewing a Sewaholic Pattern. I'm also providing prize packages for the winners.
I'm so excited to be involved and can't wait to see the contestants' versions of my pattern!
Want to be a contestant? Check out the details here, and throw your name in the hat! You can even be involved without being an official contestant by sewing along with each challenge, and sending in your photos to win prizes.
What a great way to get inspired for summer sewing!