Happy Monday, everyone! I've been trying to photograph the bird-and-flower Cambie Dress for ages. We've had nothing but rainy days! So when I saw a peek of sunshine during a mostly grey day, I ran outside to snap some photos.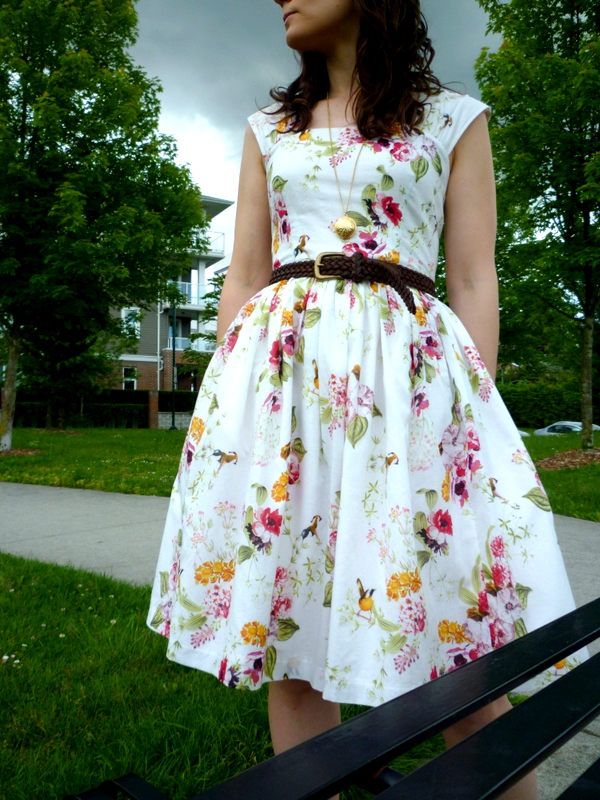 This photo was my favourite of them all. Look at the storm cloud lurking in the background!
It's hard to photograph anything when the weather constantly changes. I'd set the timer, and during the ten second countdown the sun would disappear. Better than being rained on though, right?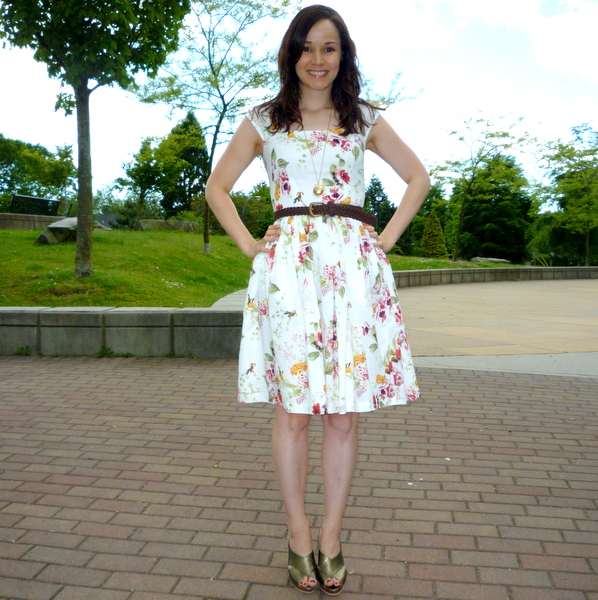 This is the dress where I changed the neckline from sweetheart to straight-across – here's the tutorial if you missed it! On this very lightweight fabric, I prefer the straight neckline. There's less chance of the neckline pulling away from the body. Plus the fabric is so sheer that the seam allowances show through, so all of the clips around the curves would show.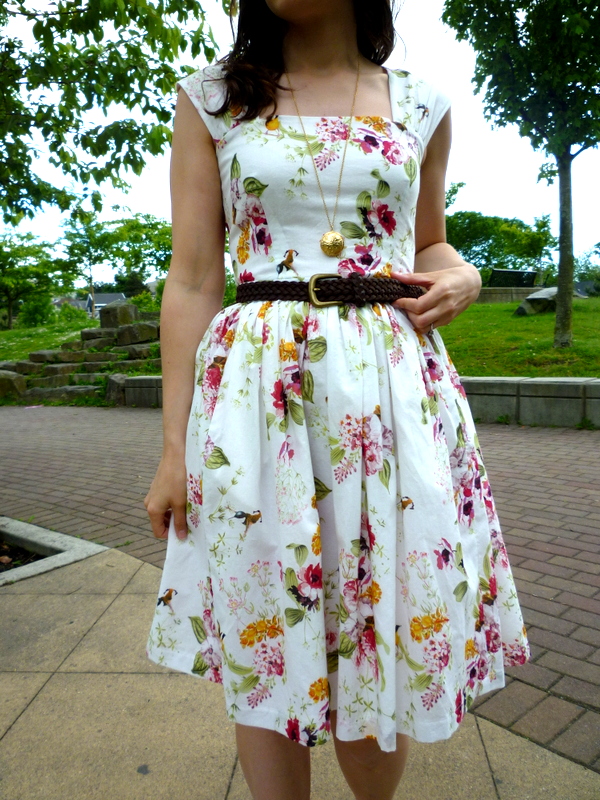 In the photo above, you can see the outline of the darts through the bodice. This would be a good place to use underlining! (Here's a post on underlining if you plan to use sheer fabric for your Cambie Dress – and a couple more underlining posts too!)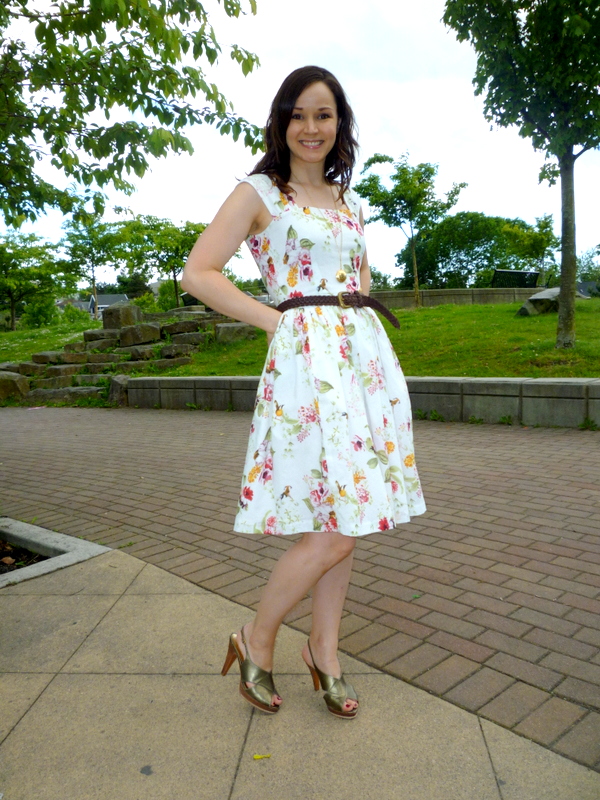 The fabric is a lightweight cotton voile from Télio, lined with 100% cotton voile in a light ivory colour. (Shoes are from DSW in San Francisco when Mr Sewaholic and I were there four years ago. They come out for special occasions and photo shoots!)
Here's a round-up of posts to help you make your Cambie Dress. (Get the pattern here.)
I've talked about this dress so often, it's nice to see it finished! Have a great week, everyone!