*UPDATE: Entries are now closed. Thanks to everyone that entered, and look for the winner announcement soon!*
Remember my post a couple of days back on how much fabric to buy, when you don't know what you're going to make with it? I have exciting news for you today. Gwen from GwynHug, creator of the original How Much Fabric? Reference Cards has kindly offered to do a giveaway for Sewaholic readers!
Many of you mentioned in the comments that you have and use these cards, which is great to hear. It's always helpful to know which tools people use and which are nice, but don't get pulled out to use that often. I was excited to see Gwen comment on the blog post with an offer to do a giveaway. She kindly sent me a set of the e-book version, which I immediately downloaded to my phone.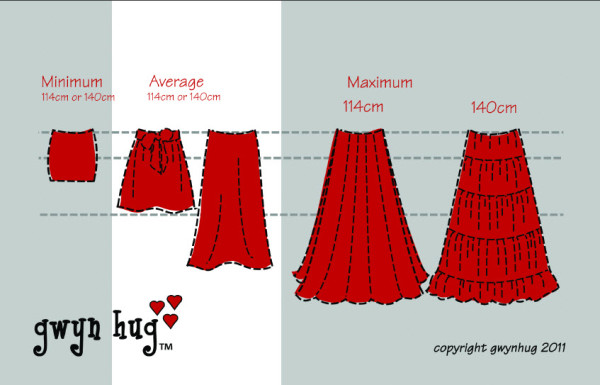 Things to note:
There are cards for everyone! Women, toddlers, men – you name it, she's done the work for you and created a handy set of reference cards. There are both Metric and Imperial versions, too. I have a copy of the Women's sizes in Metric.
I didn't realize this but I think in inches for measurements, but in metres for how much fabric to buy. So when I looked at the sizing, it's all in centimetres which is not how I normally think of body measurements. (This won't happen to you unless you also think in both measurements, like me!)
You have to figure out your size first, and then you can use the cards to figure out how much to buy for skirts, dresses, pants, tops, jackets.
There are safety margins included, for you to factor in! So if you're like me, and you frequently buy fabric when you're out of town, or on vacation, it's nice to know you can build in a buffer amount. Plus I like to know if numbers are actual numbers, or if someone has added in a buffer for me. These are actual numbers, the safety margins are suggested below to help you out.
There are cute pictures to help you imagine what you could make, comparing a bolero jacket to a full-length coat. I like the visual aspect of these cards – it helps me to picture how much of a garment I'll get from my yardage. (Will I cover only my shoulders, or cover myself from neck to ankle?) I personally like the pictures of the 'minimum' skirts and dresses – teeny mini, tiny slipdress!
My thoughts? I think this is super cool after seeing the cards. Before, I thought "I can figure out my yardage requirements on my own no problem and I don't mind if I have extra fabric." (Basically, what I said on Monday.) After seeing them, I realize how much research and work has gone into developing these cards, researching fabric requirements from 8,000 patterns and compiling the results to give you the most accurate estimate possible. I can see myself using these when I'm buying for an unknown garment, but don't want to overbuy.
Want to win a set of The Original How Much Fabric? Reference Cards?
Gwen is offering two sets to readers: one for a US reader (in yards) and one for an International reader (in metres.) Your choice of electronic or physical versions, shipping is included if you choose the physical version. You can also pick which set of cards you'd like. Here are the options: women's clothes, plus sizes, men's clothes, babies & toddlers OR children's clothes.
How to win:
Leave a comment on this post, stating WHICH SET you would like to win (Metric or Imperial). Giveaway is open to anyone in the world!
Entries will be accepted from now until Monday, February 25th.
Gwen will pick the winners by random draw and I will announce it on my blog the week of February 25th.
Thanks to Gwen for offering this generous giveaway! Good luck, everyone!
Updated to add: If you don't win, of course you can buy a set! Here's the link to her site to buy.
Updated to also add: You can decide whether you want the E-version or the hard copy of the cards if you're picked as a winner! I'm so glad to see so much interest in this giveaway!
And one last update: I'm approving comments as fast as I can, but I'll be away from the computer on and off, so if you don't see your comment right away, check back in a couple of hours!