Remember my pledge at the start of 2011 to not buy any new clothing this year? I said if I caved and bought something, I'd share whatever item it was that pushed me to break my vow?
Well, I bought something new! Padded bike shorts. An essential purchase for bike commuting if you ask me!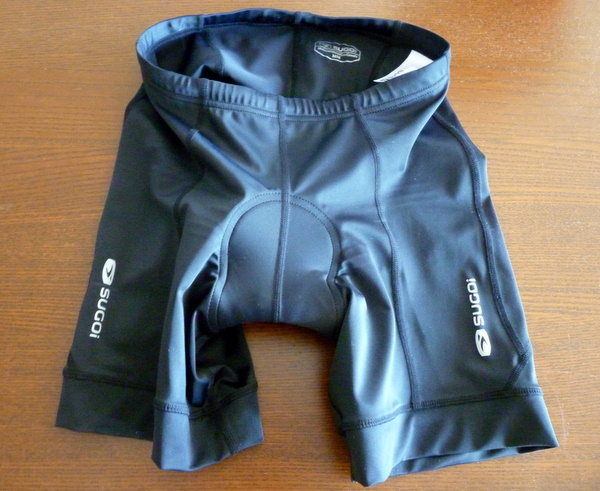 You might wonder why I didn't make a pair of bike shorts instead? Three reasons:
Knit fabric
High-tech construction
Padding
Knit fabric
You maybe know I'm not a fan of sewing with knits. Not only is this fabric a knit, it's a super-stretch knit. It would be tricky to source this fabric for home sewing, I don't even want to start looking. I remember from my days in the apparel industry it's hard to find something with this much stretch that feels nice and won't pill or bag out.
High-tech construction and materials
These are super-stretchy, compression shorts and they require special sewing! Stretch stitches need to be strong and not break when the shorts come on and off. (Could you imagine?!) The seams are better when they're flat and don't rub or dig in to your skin. Heat-transfer labels are flat and don't scratch, either.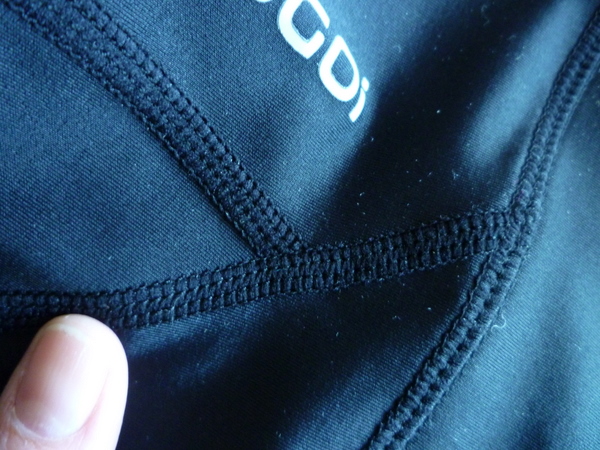 These shorts are smartly designed to be high-rise in the back (super high!) and low in the front. Definitely designed and tested by someone who cycles!
Supportive Pad
Also called a 'chamois' in the cycling world. Again from my days in the production industry, these things are also hard to source. And expensive, with high minimums. Trying to get one for a sewing project might be tricky, not impossible, but time-consuming and possibly expensive. They're often made in Italy – and they're really hard to sew in place!
Our home-sewing machines would have a hard time sewing through the thickness of the foam. And from my bike adventures so far, you definitely want the padding!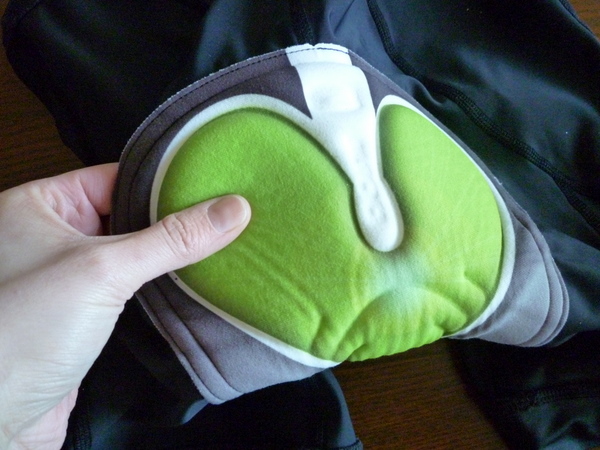 This time, I let the experts handle the sourcing, design, and manufacturing for my one pair of shorts. And I don't feel guilty, like I should have made them myself, in this case.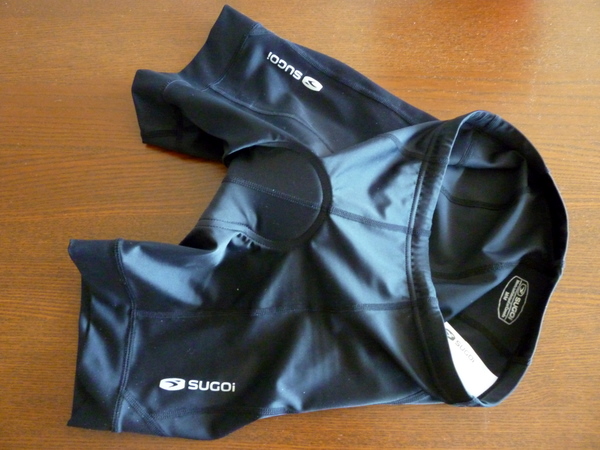 Shorts by Sugoi (a Canadian company) from Jubilee Cycle in Burnaby. (Located right on my bike path – how convenient!)
What about you? I remember from the survey results there were things you'd never make. Does that list change, the more you sew and develop your skills? Would you ever try sewing something this high-tech?
How are you doing with your Sewing Resolutions for the year, if you made any? Tell me how it's going!