I had a great time leading the Yaletown sew-along, and now comes the best part! We get to share our versions. First up, here's mine!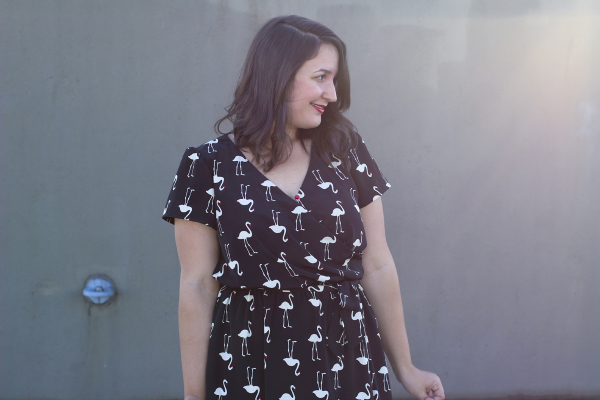 I've already shown you my blouse version of the Yaletown, here is my dress version. I love them both, but I think I prefer the dress version. I've owned a couple of wrap dresses in my day, and I always end up spending the day paranoid that the wind will blow my skirt open!  The Yaletown dress has the wrap look on the top half, but the there is no skirt opening so there's no chance of it flying open.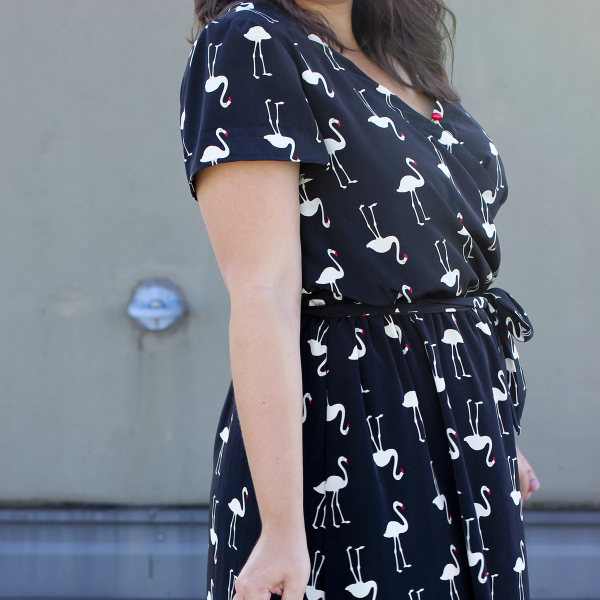 I'm not sure if this is a popular opinion, but I love flutter sleeves. I've always felt that looser sleeves are more flattering for my arms. The bonus is that they're more comfortable too.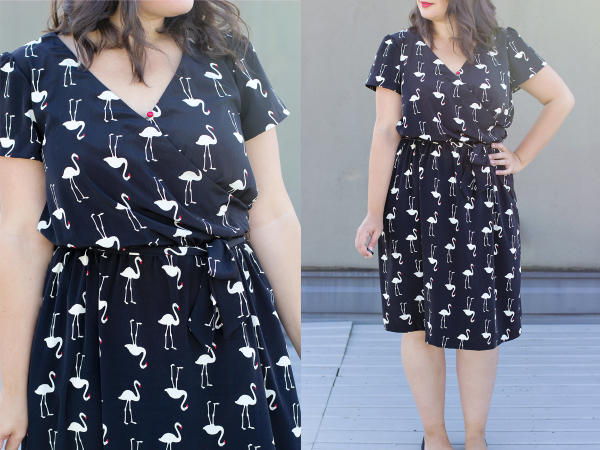 At first I thought I might want to lengthen the skirt, but I'm glad I went with this length. It hits me just below my knees, which tends to looks pretty feminine and classic on me. I definitely want to try out a shorter, sassier version though! I'm thinking mid thigh length, maybe in a solid black. I think a black wrap dress would get a ton of wear in my wardrobe!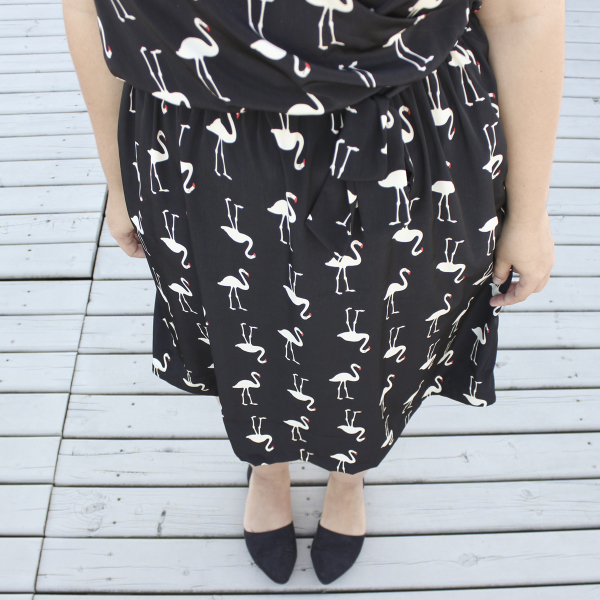 I actually wore this dress to a wedding a couple of weeks ago. Exactly like this, shoes and all! It was an afternoon wedding with an evening reception, and the dress felt appropriate for both daytime and nighttime. I was super comfortable, and I felt pretty and playful. With the flats, I was able to dance without my feet hurting at all!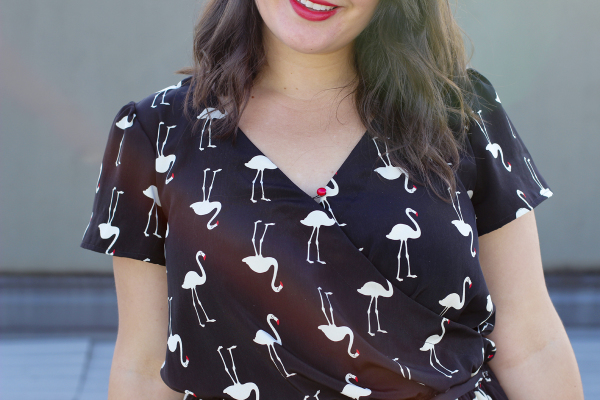 I'm loving the red button. I would normally go with black since it would blend in more, but I figured if there are flamingos on my dress, I can have fun with the button too. Speaking of flamingos, this fabric has been making major rounds in the blogosphere. Probably because it's amazing! I'm super excited that I got my hands on some for my shop. Here it is, if you're interested!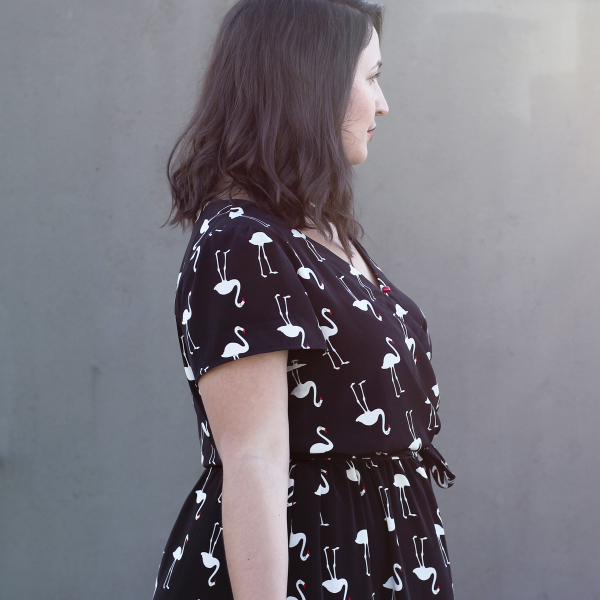 Now it's your turn! Comment with a link to your Yaletown, and I'll include it in the round up. You can link to anywhere that I can click and view – blog, flickr, facebook, instagram, twitter, you name it. I can't wait to see your versions!