After reading all of your rotary cutter horror stories (severed nerves! Finger tips sliced off!) I decided to invest in some safety equipment – this embarrassingly named Klutz Glove.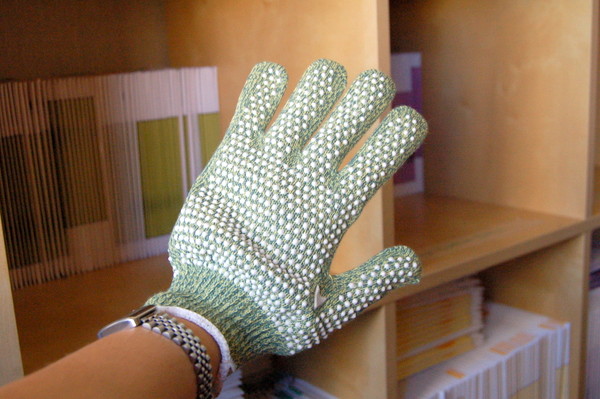 It's from A Great Notion, in Surrey BC (online shop here and link to the glove page.)
Apparently it will protect your other hand (the non-cutting hand) while you use a rotary cutter. It's made of steel fibres and when I read reviews online, people had tried to cut their gloves with their rotary cutters and couldn't. (I didn't try to cut my glove, but I'll keep you posted on how it works!)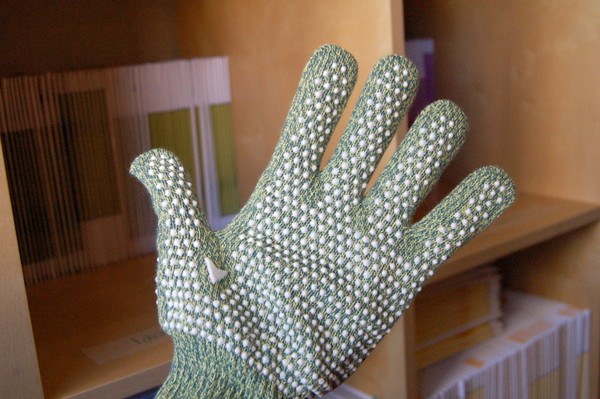 (inside of klutz glove)
Here's a closer look at the bumps on the surface. They're quite grippy!
and another look…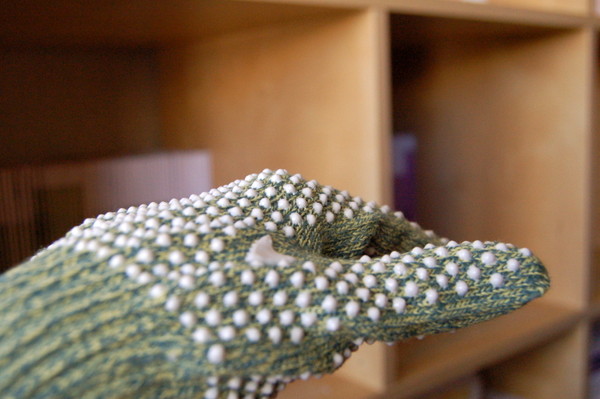 And this is how you are meant to use it – grippy glove hand on the ruler, while the cutting hand cuts.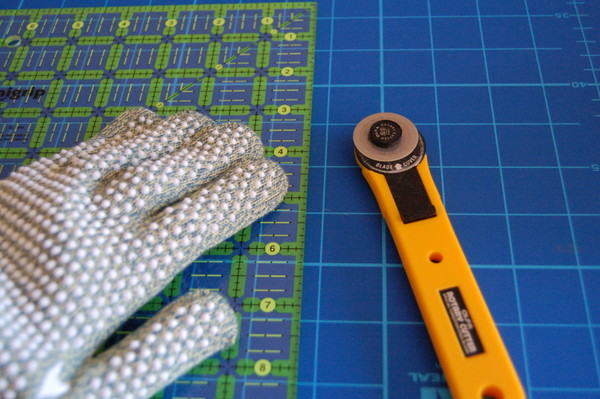 What do you think? Have you tried a safety glove and did it work well? Anyone tried cutting the glove? I think it can't hurt, and it will help me to be conscious and careful when using the rotary cutter. I feel like putting on the glove will send a signal to my brain saying 'it's time to be serious here.' We'll see!
I will also always wear shoes in here, going forward, in case of dropped cutters! (Sometimes I walk around in bare feet or sock feet in my office as no one can see me, but it's more important to keep those toes protected.)
Thanks for the safety tips and sharing your injury stories, and here's to enjoying our hobbies safely!