Hey everyone! Thanks for all of your lovely comments on my First Sweater post. It feels good to read such nice things about something I've made, the first actual garment I've knitted that can be worn on its own. (Well not completely on its own, with pants and skirts, of course.)
It's wonderful to hear that it inspires some of you to take up knitting, or as Lucy put it, dip your toe in the water again. If I can do it, you can too!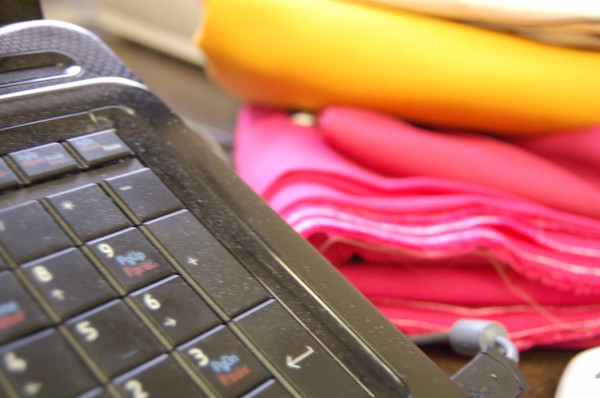 Today's post is just a quick post to let you know I updated the original post on the Big List of Online Fabric Stores (link is now fixed)! I've included more of your recommendations and feedback to make it an even better and longer list! More options for the UK, Sweden and Germany! It was pretty hard not to get distracted and start browsing when I was adding all of the links to the post. So many lovely fabrics! So many sewing project possibilities!
This is a great resource for anyone wanting to buy fabric online. Including me! Even if you aren't buying fabric right now, there's a whole bunch of new links to look at fabric and get inspired.
Have a great weekend, everyone!