Happy Canadian Thanksgiving, everyone!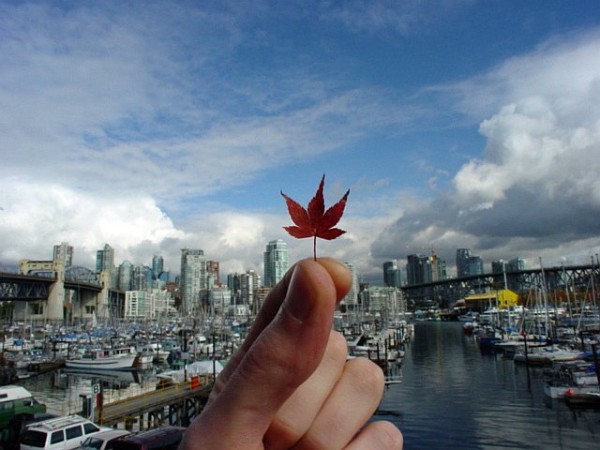 (source  – I tried to find a Thanksgiving-related photo but I liked this 'Fall in Vancouver' one better)
I'm thankful for you guys. I'm thankful that I get to do something I love every day, and that I get to share what I love most, sewing, with people who share my passion for making stuff. I'm thankful that you guys support my passion by reading, by commenting and of course by buying patterns. Thank you so much, all of you!
So even if you're not celebrating Canadian Thanksgiving yourself, I'm thanking you with a pattern sale! American Thanksgiving is followed by massive sales, why not have a nice big sale as well?
Today only, October 14th, I'm offering a 20% discount on all orders. Simply enter THANKSCANADA as a promo code when checking out and a 20% discount will automatically be applied to your order!
This special Thanksgiving promo code will last until midnight on October 14th, Pacific Time. Orders will ship out starting Tuesday, since today is a holiday with no mail service.
Click here to visit the pattern store. Happy Thanksgiving to everyone around the world, and happy shopping to you!
PS. Never miss a sale again! Sign up for the Sewaholic Patterns mailing list here to get advance notice of sales and new pattern launches. No spam, no sharing of your email address, just good sewing-related stuff!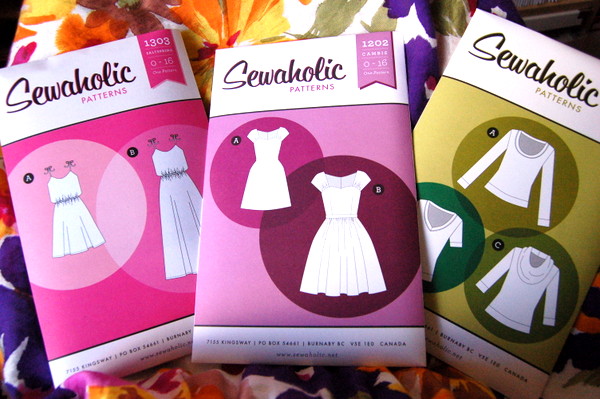 (some of the sewing patterns you could pick up in today's pattern sale!)
 The fine print:  Promo code is valid worldwide on orders placed through sewaholicpatterns.com. Promo code can only be used once, and expires at midnight Pacific Daylight Time on Monday, October 14th. All patterns are included in this promotion. All sales are final.