Thank you all so very much for the pattern design ideas on my last post, What's On Your Sewing Pattern Wishlist?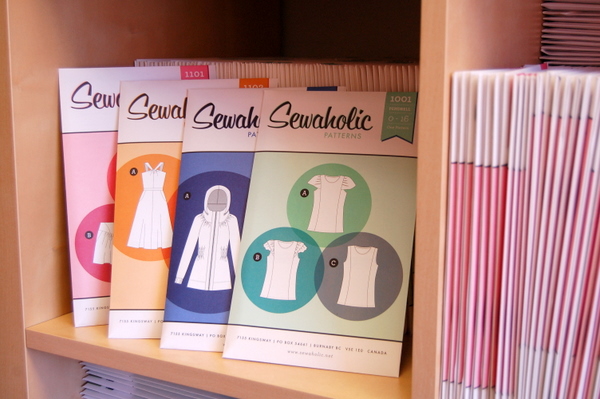 I loved the enthusiasm and response in the comments. I expected some strong feelings about designs, but I didn't expect that many comments! Some of the suggestions surprised me, like skinny jeans and blazers, and some of them were what I'd been hearing already, knit dresses and pencil skirts. So many great ideas, and so many very specific wishes and desires.
Clothing is so personal, isn't it? It's how we reflect how we're feeling to the world, how we want to be approached, and how we feel about ourselves in that moment. Or perhaps it's not that complex and we just want to keep warm and feel comfortable. Either way, you've given me a lot to think about.
If you're curious, it takes close to six months for a pattern design to go from start to finish, all the way from an idea to a printed pattern. Designing is like a funnel, a lot of ideas go into the pipe, and not all of them fall out the bottom. The more ideas we can push into the pipe, the more make it all the way through as finished patterns. Usually the ideas that make it on to become finished patterns are the ones that translate really well from sketch to 3-d garment. Those are the ones where even the muslin looks appealing!
Thanks for all the feedback! And if you think of anything to add later on, feel free to keep on commenting on that post. Time to start sketching!