Happy Friday, everyone! Thanks for all the kind birthday wishes! It was so nice to see so many comments on my birthday post, wishing me a happy birthday and telling me how wonderful the thirties are. You guys are wonderful. I'm lucky to have such thoughtful and caring people reading this blog! Just another reminder that people who sew are awesome!
Thanks for all of the pattern orders during the big birthday sale! What a great response! So good in fact, we managed to crash the shopping cart system several times with order overload. I've replied to everyone who contacted me with ordering problems, and I think we've got everything sorted out! If I missed you somehow, let me know by emailing info(at)sewaholic(dot)net and we'll work it out.
All of the sale orders are in the mail now, yay! (Including a Minoru Jacket to someone on Minoru Boulevard, and a Pendrell Blouse to someone on Pendrell Street. How cool is that?) I am still sending order confirmations today, so if you didn't get one yesterday, look for an email today confirming your shipment. Enjoy the patterns, everyone!
Here's what I did on my birthday. I woke up to a rare clear and sunny day, and what better way to spend a beautiful day than on my bike?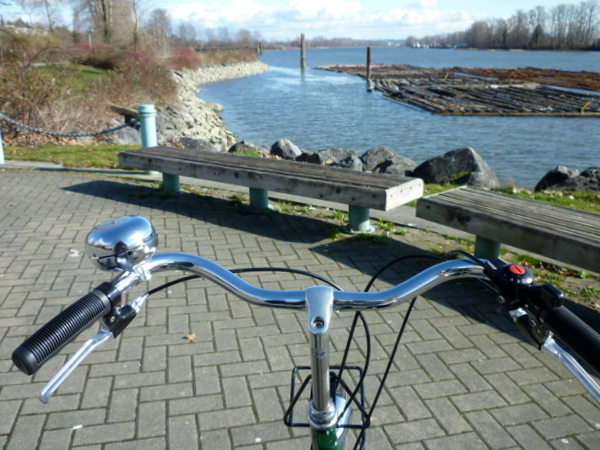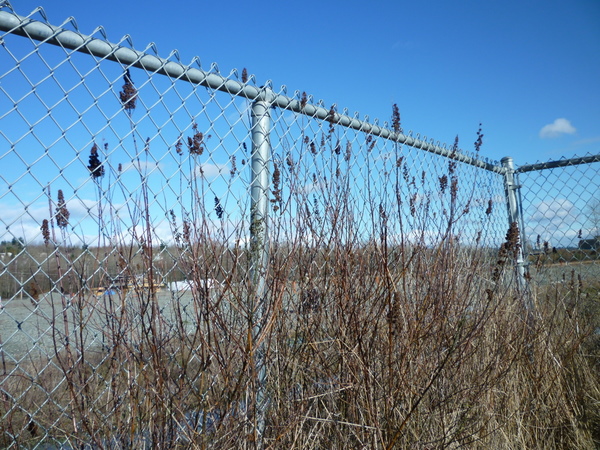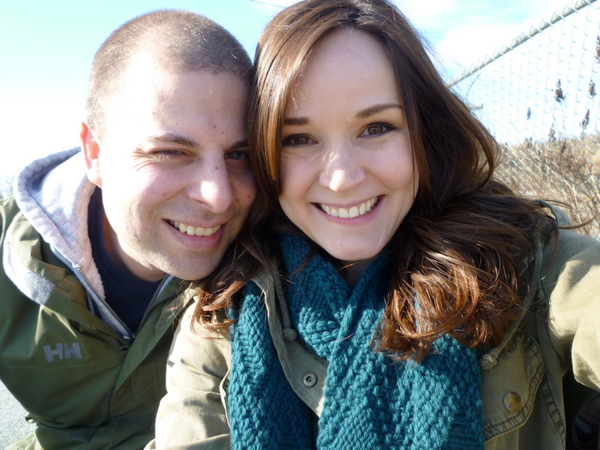 Did I mention Mr Sewaholic has a bike now, too? I've been having so much fun on my bike, he wanted in on the biking adventures!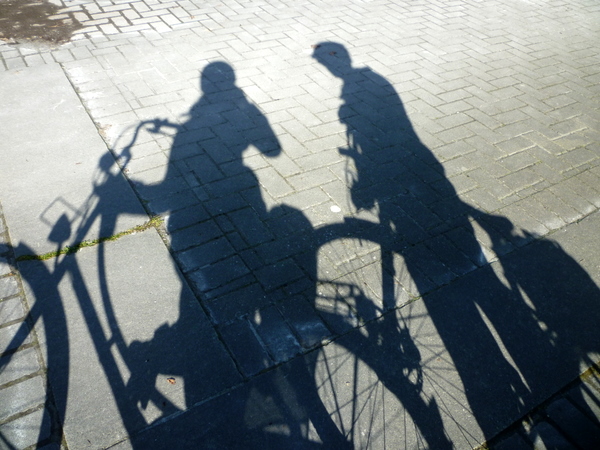 One of the best things about biking is all the neat places you can discover! There's a beautiful path all along the water, at the south end of Vancouver. I'd have never known it was there, as by car you're always looking for the fastest possible route. On my bike, I look for the flattest route, the most beautiful route, or the route best protected from traffic. This ride was beautiful, protected from cars, and flat!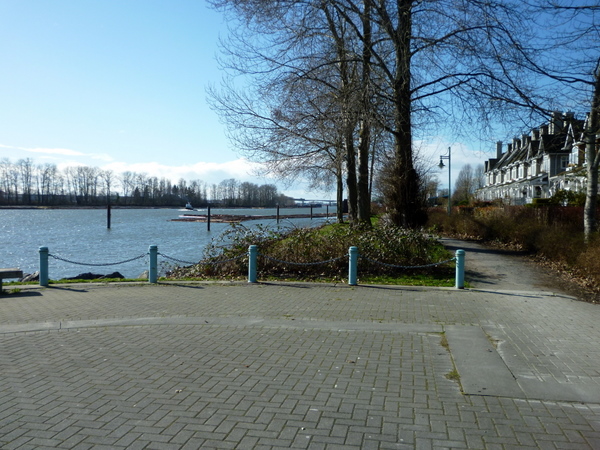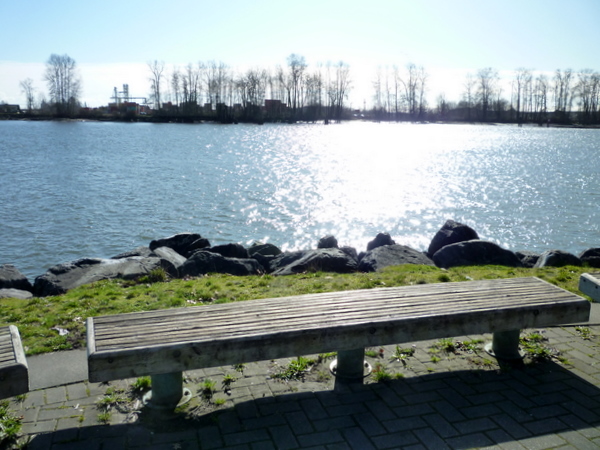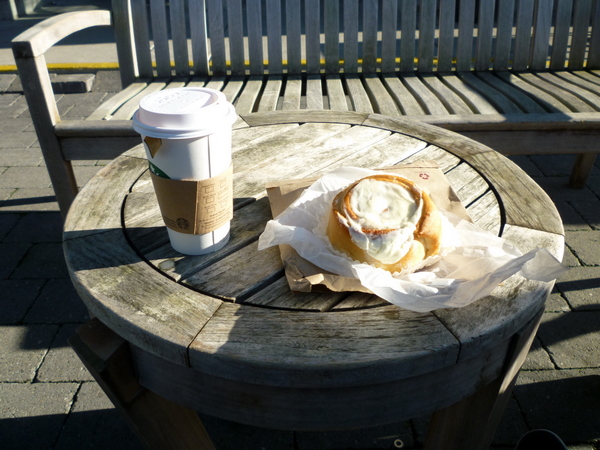 My birthday was the perfect day. Bike rides, cinnamon buns, and a delicious dinner at Horizons – the restaurant where Mr Sewaholic took me before asking a very important question! I couldn't have planned it better myself. And I received one sewing-related gift I want to show you – look for a post with something pretty next week! (Or perhaps once the Minoru Sew-Along is finished.)
And, guess what? I have another surprise coming up next week! Definitely come back and see what I have planned. It's a good one!
Have a wonderful weekend, everyone!