Hey, everyone! Exciting and interesting news today. I recently started working with a Canadian fabric wholesale company, Télio, using their fabrics for pattern samples and garments. A couple of you have asked where I got the pretty bird-and-flower print voile in last week's and yesterday's blog post, and since I'd bought it wholesale, not from a retail store, I thought I'd do a little explaining!
First, an official bit about Télio from the company:
Télio is a Montreal-based textile wholesale company in business since 1952. Focusing in Fashion and Home-décor, they offer a wide range of fabrics for manufacturers and designers. Some notable clients are Denis Gagnon, Rad Hourani, Joseph Ribkoff, Monique Lhullier, Jacob, Reitmans and Bagdley Mishka. Their fabrics are often featured in Vogue and McCalls pattern magazines. With a very large collection they hold over 2500 active styles from high end haute-couture fabrics to eco-friendly innovative ones.

They sell to wholesale accounts as well as fabric shops across the continent. Visit their website at telio.com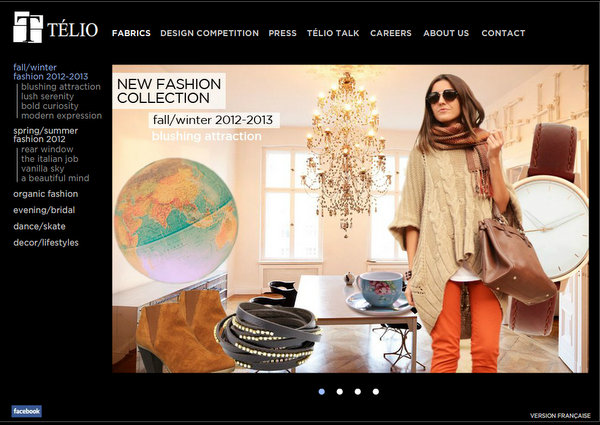 Pretty exciting, right? I'm excited to be working with a Canadian wholesale company, not to mention ordering the same fabrics that Vogue and McCalls Patterns use in their magazines! (Maybe one day I'll have a magazine too. Although, I suppose that's what a blog is, on a more personal level.)
I get to visit the showroom and browse through racks and racks of lovely fabric samples – heaven! It's becoming a new favourite part of my job, picking out fabrics for new pattern designs. So far the bird-print is the only one I've posted about (and the dot fabric I found for my dotted Minoru Jacket) but I have plenty of fabric for new patterns on the way! (Luckily I have a small office which keeps me from over-ordering.)
So how does this affect you? Many local and online fabric stores carry Télio fabrics. Fabricana in Vancouver and Coquitlam is a good local option, Hart's Fabric, Mood Fabrics, and Vogue Fabrics also stock many of Télio's great fabrics. Have you ever been in a fabric store with a Vogue pattern in hand, and seen the exact same fabric for sale as the fabric in the pattern photo? It might be a Télio fabric!
Because I'm using current fabrics, there's a better chance that you can find the same fabric I've used for my sample garments. Previously, I've used vintage fabrics, or fabric I've had in my collection for a long time, which makes it harder for you to find the same or similar fabrics around town. Wherever possible, I'll mention an online source for the fabric.
I'm really excited to be working with Télio! Their fabrics are beautiful, modern and high quality, which is exactly how I want people to feel when they think of sewing their own clothes. It's a great partnership!