Yesterday's post about the QR codes, the barcode on the back of the pattern envelope, got me thinking about sewing and technology. Isn't it amazing that we have technology not only to improve regular life, but to make our hobbies more fun?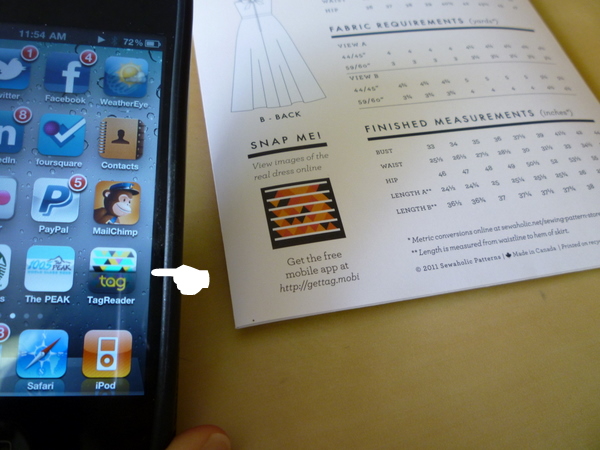 We can connect with other people who sew, share tips and suggestions, and leave feedback and encouragement on their blogs and projects. We can post reviews of patterns on Pattern Review, and read reviews before committing to a project! We can even share and download free patterns. We have Sew-Alongs, sewing the same pattern together with a group of people all around the world! You're no longer limited to your mother and your one friend who sews for sewing advice.
Then again, not everyone has a smartphone. Some of us prefer sewing with vintage sewing machines as opposed to the latest, shiny computerized model. (Treadle-machines, even!) We hand-tailor coats instead of using the latest fusible interfacings and stiffeners. Knitting requires very little technology – just sticks and string! (And yet, we've still found ways to make it better with interchangeable needles, washable wool yarns, and websites like Ravelry!)
So I'm curious, what are your thoughts on sewing and technology? Do you have a smartphone and do you use sewing apps? Does the idea of scanning barcodes for sewing help get you excited, or leave you feeling left behind? Do you catalogue and queue your sewing projects in a computer system? Or would you rather just spend more time sewing?
How does technology make sewing better for you? I'd love to hear your thoughts!