So I decided that this fall, I want to really challenge myself to learn more and build my sewing skills. Maybe it's my nesting instinct, but I'm so ready to hunker down and slave away on a big project in my studio, with warm soup and tea as my fuel. I've always dreamed of sewing myself a coat, tailored just for me. I'm talking all the bells and whistles; pad stitched collar, bound buttonholes, back stay, hand sewn lining… all of it! So this year is the year I actually do it. I thought it would be fun to share my process with you guys.
I don't think a tailored coat is something I'm going to make every year, so I really want to choose a classic, timeless style. Maybe even a little bit boring… and I'm okay with that. I want something I'm going to wear for many seasons to come and that will go with everything.
Definitely the classic lines are number one on my wishlist. I'd also like to be able to layer it up with sweaters, and belt it for more waist definition if I want. I'm thinking knee length or just above-knee length is the way to go, so that I can layer it over most of my dresses or skirts without the skirt peeking out (a weird dislike of mine).
As for fabric, I'm still undecided. My first instinct is to go for a super neutral dark charcoal grey, because I think it will go with everything and I know I'll love it. But I'm intrigued by the washed out colors in the photos above. Maybe a light heather grey, or a warm beige-grey would be interesting? I'm also open to some nice texture, like a subtle boucle or herringbone. Time to go shopping!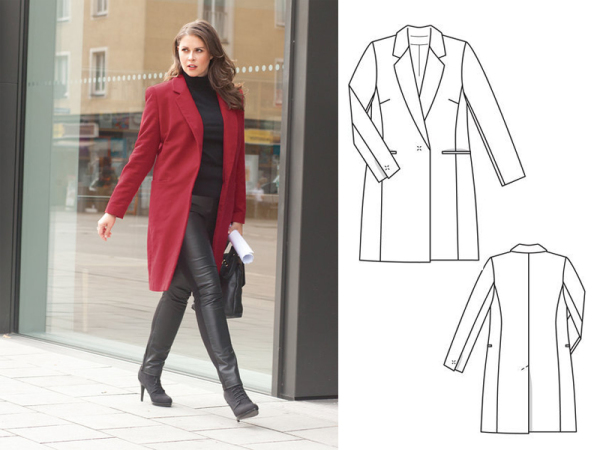 Burda Long Coat (Plus Size) 01/2014 #130
Surprisingly, there aren't a ton of patterns out there that match the classic tailored coat vibe I'm hunting for. I seriously considered the Gerard Coat by République du Chiffon, but ultimately decided that the oversized silhouette probably isn't right for me. Burda has a couple of options, but I don't quite fit into burda's regular sizing, so I decided to go with this Burda plus size pattern (pictured above). I love that there are bust darts and princess seams, I love the back vent, and the lines look like they will be classic and flattering.  I think it will look awesome belted too! I'm excited to get started on the muslin.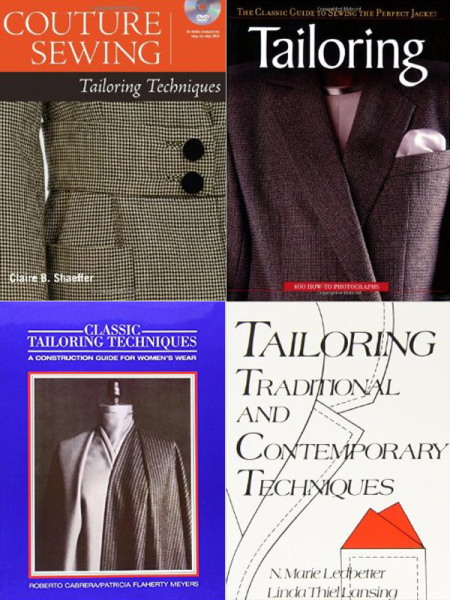 I have also picked out tons of books from the library! Here are some of the ones I chose.
The Vancouver public library has lots of great sewing books available to borrow. I'm really excited to flip through these and pick up some new techniques. Do you guys have any book recommendations? Any links with good info to share with me? Please do share. I'm so ready to be a sponge!