I am loving my new Fraser sweatshirt! I started this project for the tutorial on how to sew the set-in collar. After I shot those photos I finished sewing this baby up.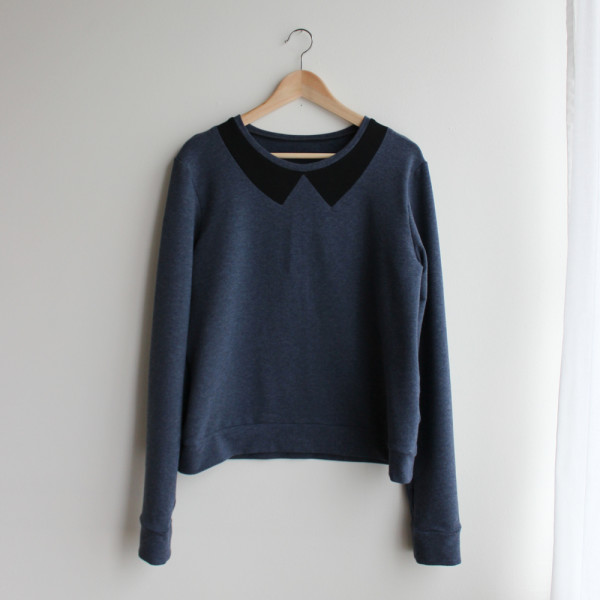 The collar is sewn up on my regular sewing machine, but I decided to finish the rest of the sweater completely on my serger. I trimmed my seam allowances down to 1/4″, and was finished my sweater within an hour! So quick.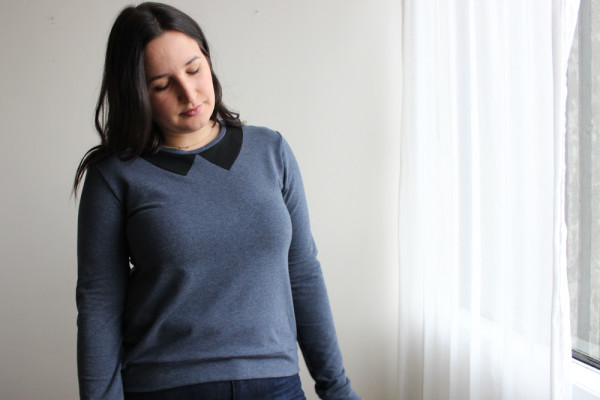 You may notice that I swapped my sleeves out. Instead of View C's elbow length sleeve, I decided to go for a long sleeve version. I had to do a little bit of tracing for this, since the long sleeves in View A have panels at the top. I overlapped the lower portion of the View A sleeve on top of the View C sleeve so that I could draft a one piece long sleeve.
I cut a size 14 at the bust and graded to size 16 at the waist, the usual for me. I didn't make any other adjustments to the pattern. The fabric is a bamboo/cotton terry from my shop – it's super soft and comfy!
I really like the look of the sweater on it's own, but I especially love it layered over a button-down…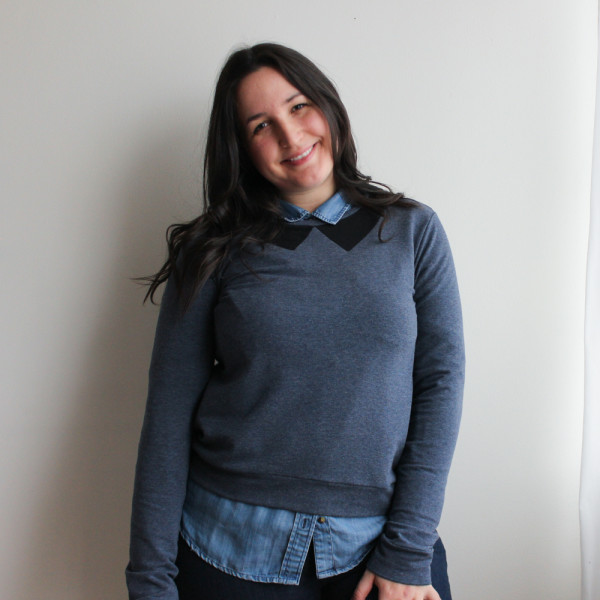 I like how the set in collar mimics the collar on my denim shirt. Sweet, but not too sweet. I also like that this sweater is casual, yet the set in collar gives it an extra special detail. I can throw it on with jeans and still feel put together for a coffee date, yet its comfortable enough to wear when I'm relaxing at home.