This vintage dress pattern has some interesting things in the instructions!
For one, you make a bound buttonhole at the top of the back opening. Seems like a lot of work, doesn't it? In all the years I wore the first version of this dress, I never once had to unbutton the button on the tab. This time, I'm going to make the bound buttonhole for looks but sew the button flat on top of both layers.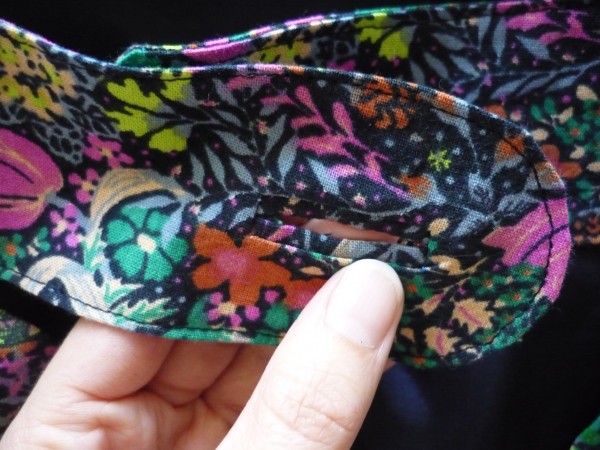 I didn't notice this the first time, but the instructions suggest you line the skirt with sew-in interfacing! I'm guessing that it would create even more of an A-line silhouette, a bell-like structured skirt. Perhaps for a very thin fabric that would be a good idea!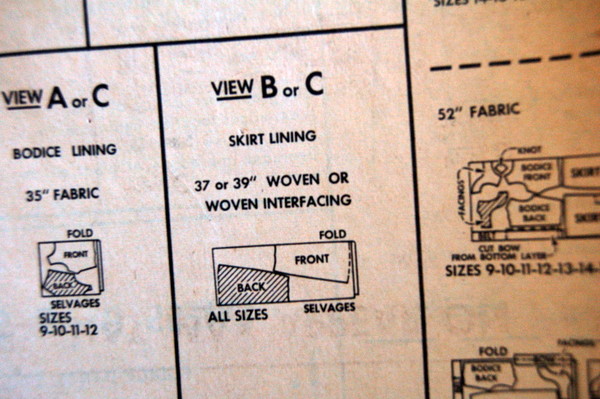 Either way, it's quite unusual. Have you ever seen that before in a pattern, an interfaced skirt? It's surprising because there's no interfacing used anywhere else in the garment besides the belt.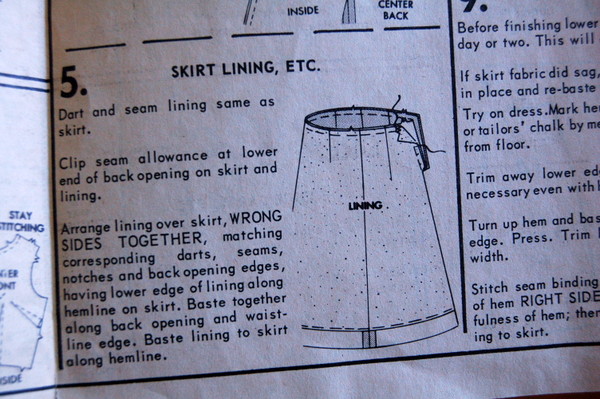 Speaking of the belt, how cute is this bow?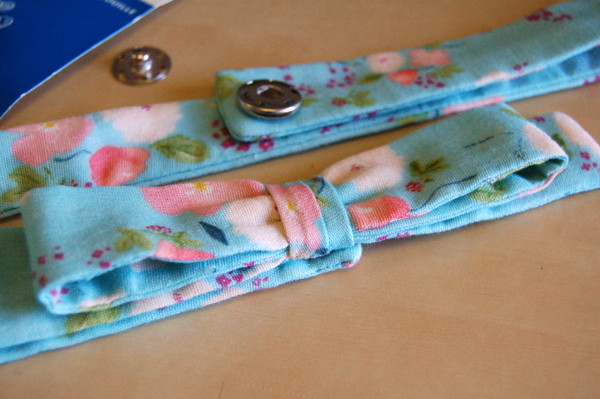 The made-up pattern piece worked great so I'm glad I've noted it down for next time. So cute! (Now you've seen the fabric choice too, I love it! Great minds think alike – Karen from Didyoumakethat just made a skirt in this exact same fabric!)
I didn't remember this from the first time around, probably because I skipped it, but there's a waist stay built into the dress. It's done in a neat way and I think I'll show it off in a separate post, because it looks like a good method to build stability into the waistline without too much work or bulk.
More to come! It's nice to sew something just for fun, and finally make a second version of a dress I loved.