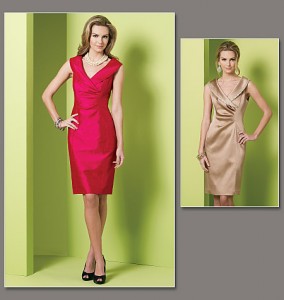 It's so much more exciting to check the mail when you're waiting for a package, don't you think?
One of the things I'm anticipating to arrive most is my summer Vogue Patterns order. Just placed my order and now the impatience begins…
The new summer styles just came out and while there are some interesting, questionable and downright unflattering selections – some of them are simply perfect.
I'm in Canada, so ordering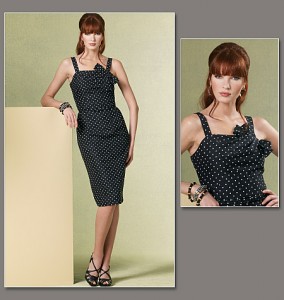 online takes a little longer to arrive than within the USA… so the excitement builds and builds as I check my mailbox for large yellow envelopes. And oh, what a delight when it finally arrives!
Here are my favourites, on their way to me right now. So many cute little dresses!
I'm most excited about the strapless dress shown in the lovely rose print. Off the rack, strapless just doesn't work for me. I haven't been able to find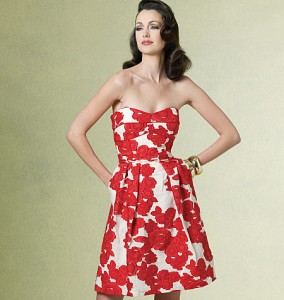 anything that works – and don't have the desire to alter.
I'm hoping that by sewing a strapless, I can customize the fit and therefore achieve strapless success for the first time. I'd totally appreciate any tips on sewing or fitting strapless styles if you have suggestions! Boning is a must, I know. Other than that, I'll be making a muslin and hoping for the best.
Love the little bow detail on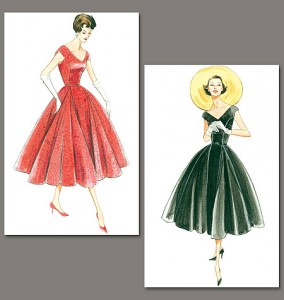 the navy dotted version. I can't wait to open up the pattern tissue and figure out how they did it!
The last sundress isn't new, it's a Vintage Vogue that fellow blogger Erica just finished. Check out her version – cute eh? The straps can be worn as a halter neck, or tied in a bow for the strapless version.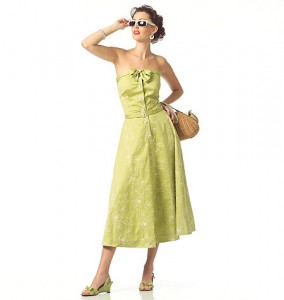 Did you order any of the new Vogues yet? What did you pick out?