Lately I've been feeling like my fabric and pattern stash is getting a bit out of control. Not complaining, I swear! However, I've been aching to do some wardrobe planning to get all of my ideas and sewing dreams in some kind of order, for the immediate future at least.  So I recently dug through my boxes and pulled some fabrics I'm dying to use. I also picked out the patterns I'm hoping to try soon, and did some matchmaking.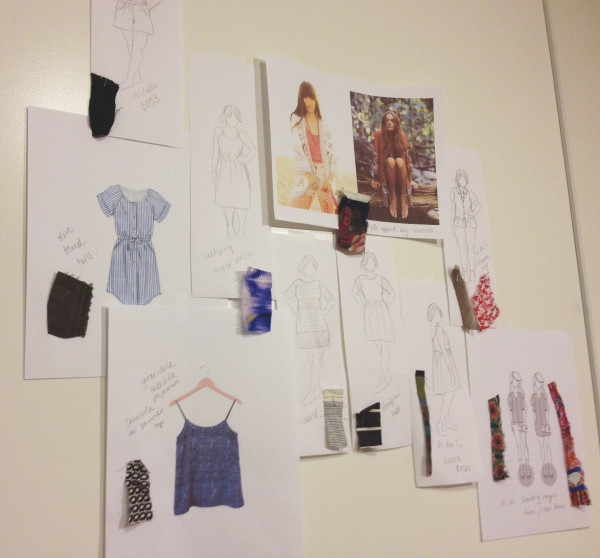 I'd love to share some of my inspiration with you! Maybe that will motivate me to actually get my butt in gear and power through some of these fun projects.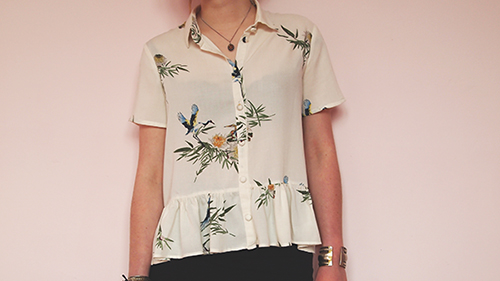 I recently purchased a couple of patterns from Republique du Chiffon. I love this relaxed style buttondown, it's called the Maeva blouse. It looks like it would be so comfy for warm weather, and perfect for all of the drapey fabrics I have in my stash. I have a great shimmery taupe wool blend in my stash for this, and a red and white floral too.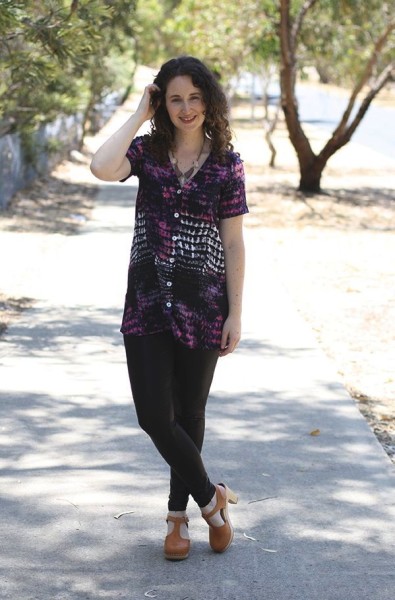 This loose tunic is totally my style. When Megan Nielson released the Darling Ranges 2.0 with this variation, I bought it right away. I could see myself wearing this blouse all the time. I picked out a couple of rayon challis prints for this one, I'd like to do a tunic and loose dress version.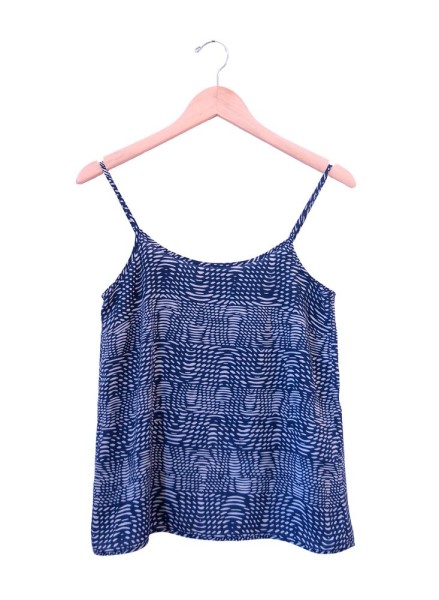 This one is the camisole from the Lakeside Pajamas by Grainline. I like this simple style, and it has a cute petal style back that gives a peek of skin, which I love!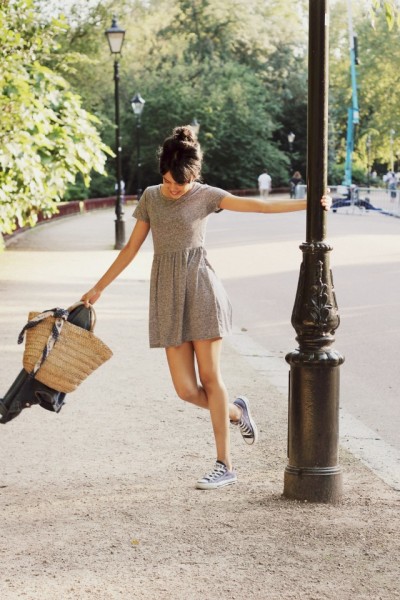 I've also had comfy knit dresses on my mind. I think the dress above could be a simple Renfrew top hack. Just cut off the top at the waist, and add a gathered skirt!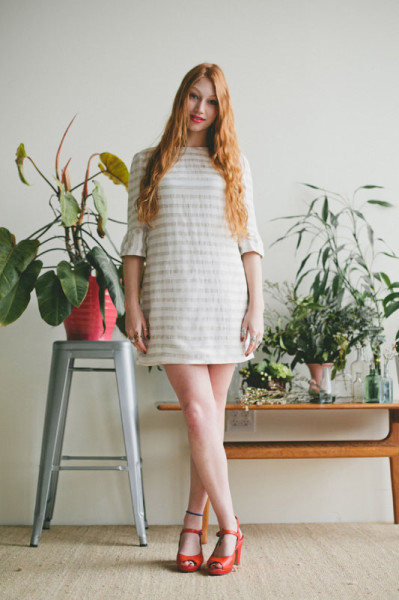 I need another Colette Laurel dress in my life! I'd love to make this out of a striped linen, and play with the stripes in an interesting way somehow. I've also been thinking about a Laurel blouse, in denim I think. I love this pattern because it's a really quick make, and after making it a couple of times I have the fit worked out and I know I will love it and wear it often!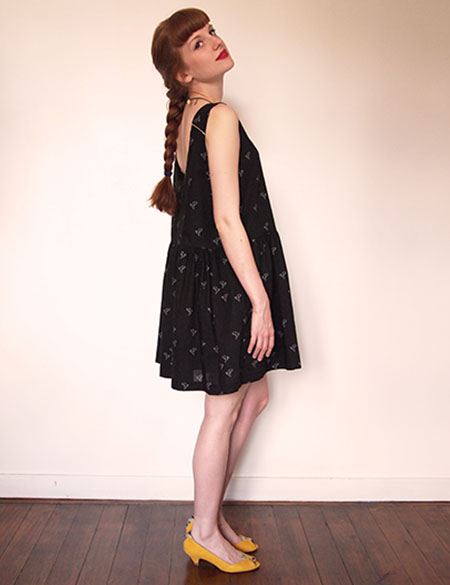 The Lucie dress by Republique du Chiffon is another one I'm super excited about! I love the loose style, low back, gathered skirt. I have a blue/green striped cotton in my stash that would be really cute with this dress.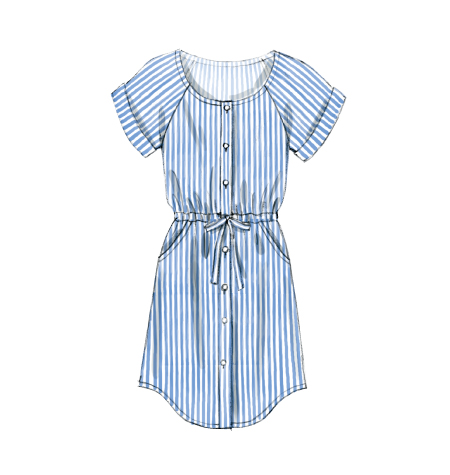 This one is McCall's 6520.  I've had the pattern in my stash since for what seems like forever, and a couple of years ago I spotted it on Heather's blog, and I loved it. I think about making it up every summer, but never seem to get to it! Perhaps this is the year?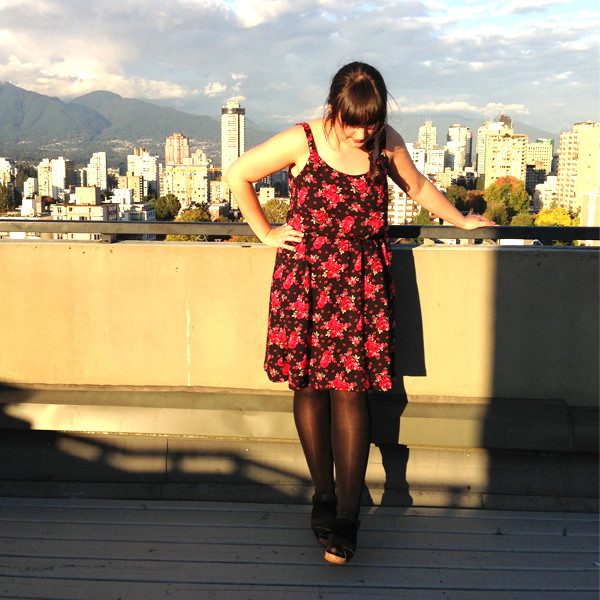 I wear the Saltspring dress above all the time. I need to make a couple more this summer! I'm thinking of trying out a midi-length… around mid calf? I'm not sure if it will look to frumpy or not, but I love the midi look lately. Thoughts?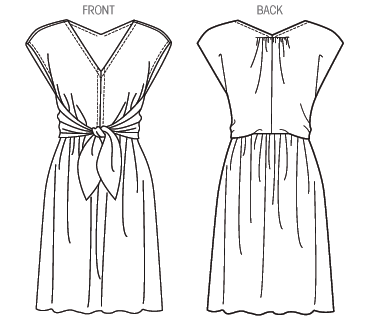 Finally! I have a wedding to attend in September and I've been waiting for the perfect dress pattern to catch my eye. When I saw this dress, I fell in love! It's Vogue 1395. It think it's adorable and perfect for a wedding, don't you? Check out the amazing versions by Lauren, Morgan, and Tasha.
So this is my short list for summer sewing, mostly all tops and dresses and I'm not mad about that at all! It's what I wear the most, loose tops with jeans and knit cardigans, and flowy dresses. Realistically, I probably won't have time to sew everything, and that's fine. It's fun to map out ideas and inspiration. Now I have to decide what to tackle first!
P.S. All photos are hyperlinked, just click through to the source :)