The other day we talked about sewing stripes – how about knitted stripes? These striped mitts are a pair, but they're not exactly the same. Does that bother you? Normally, I like my pairs to match. I don't usually choose asymmetric designs, I like balance and order.
However, these mitts were just too cute!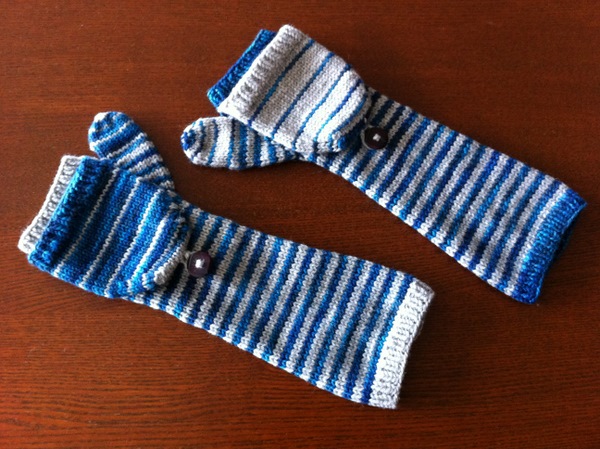 And warm. Normally, I wear leather gloves when I bike to work. I wore these the day I finished them and wow are they ever warm! It was snowing the first day I wore them and even with the little flip-top hole, my hands were toasty.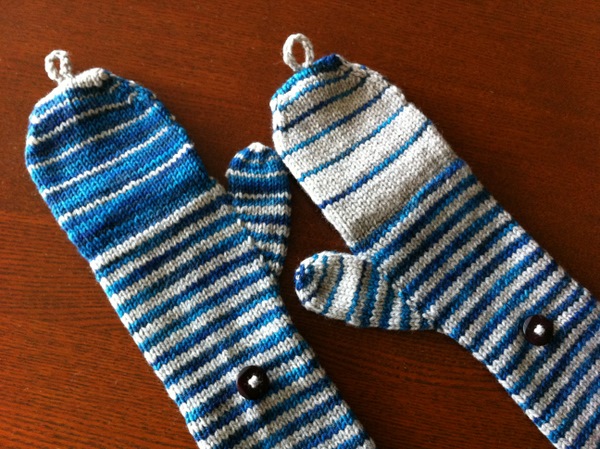 I love the high-contrast turquoise and grey. The turquoise was left over from My First Sweater and the grey was left over from Mr Sewaholic's birthday hat. So they were basically free mittens! (Plus a couple of weeks' work.)
Pattern is Shipyard Mittens. Easy to follow, quick to make. I like knitting stripes, there's something about reaching tiny goals over and over again, like changing to the other colour of yarn.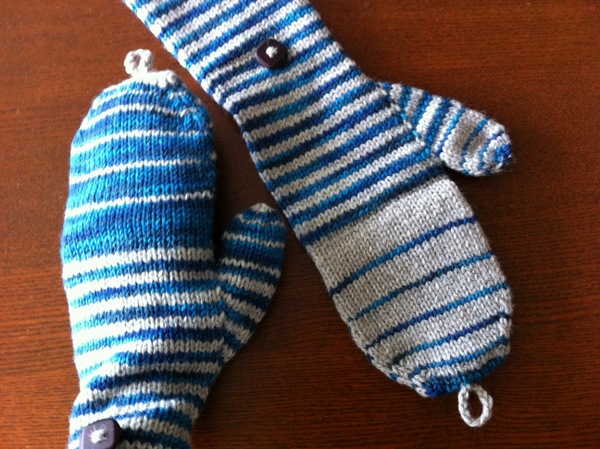 While I love the fun colours, I do admit they'd be a lot more versatile in neutral colours. I have to think before pulling them on and decide if blue stripes work with each coat or outfit. My daily gloves are brown, and go with everything. I'm thinking of tan and white for a second pair – something a little more basic.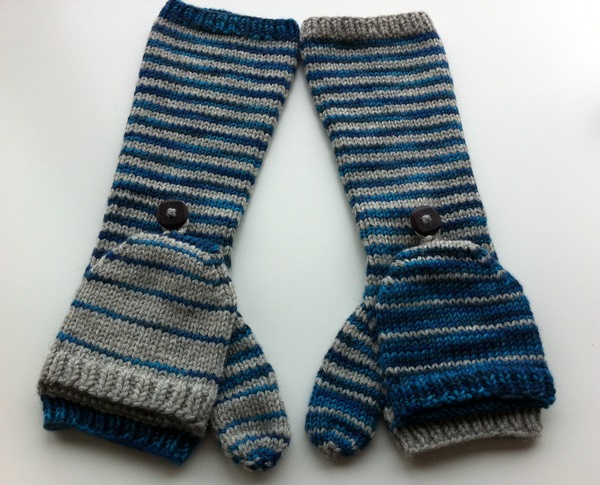 The one thing I wasn't sure on was whether to use yarn or thread to sew on the button. It didn't specify in the pattern, and I figured that knitters always have yarn on hand, but might not have thread. So I went with yarn. (Which is correct? Or are both acceptable?)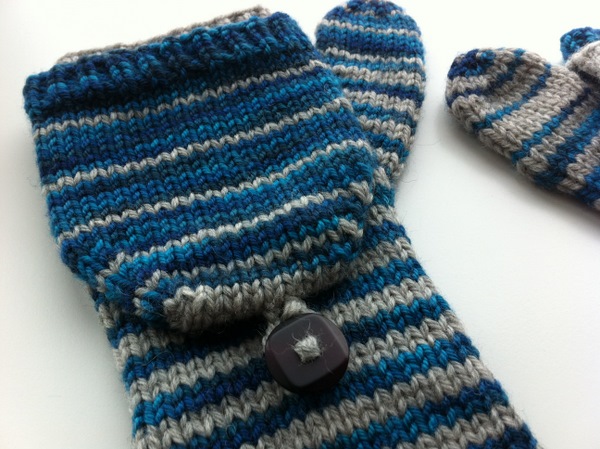 Cute, right? Last year I wore gloves on my bike until June, so even though summer's coming, these will still get a lot of use! (As long as I choose jackets and outfits that work with bright blue stripes.)