Ever buy a length of fabric, fold it in half, only to find that the ends are way off grain? Sometimes one end will be inches shorter than the other!
Do the fabric stores in your area cut or tear your fabric? I prefer when they tear it rather than cut it, so that the edges are on-grain and I get exactly the amount I need, without having to straighten the ends and lose fabric.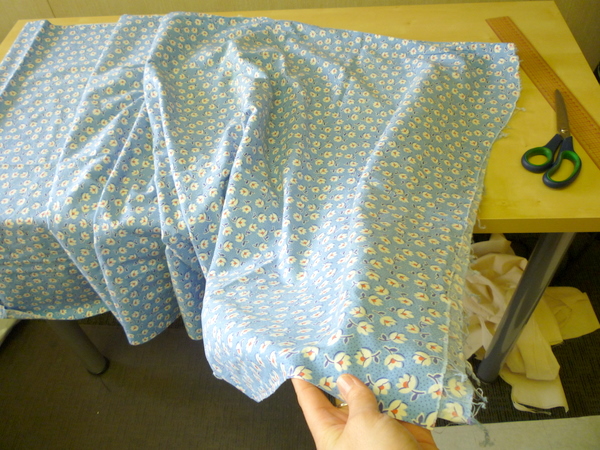 Today I'll show you a quick and easy way to straighten the ends of your fabric. Mine were off-grain for my sew-along dress, so I'll show you what I did to fix them!
Note: This won't work for all fabrics.. but it will for most rayons, cottons, shirtings, seersuckers, and other stable woven fabrics.
Determine which end is longer and which is shorter. On my fabric, I can easily see that one side is an inch or so shorter than the other side.
Make a small snip about 1/2″ (1-2cm) down from the raw edge, and try tearing your fabric. (You'll know right away if it won't tear!)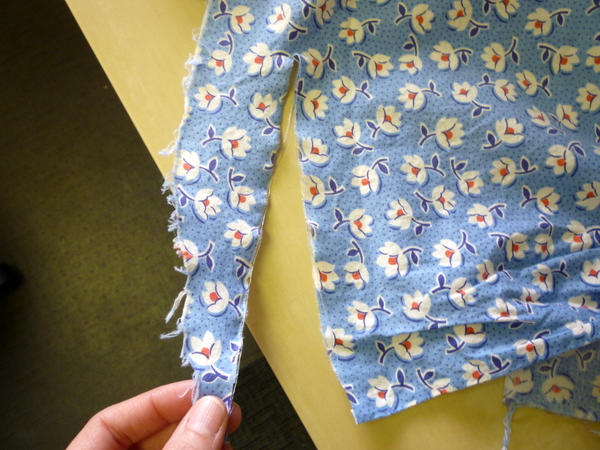 If it's tearing, keep going until you've removed a strip of fabric from the edge. If your strip of fabric pulls off before you've made it all the way across, make another small snip about 1/2″ (1-2cm) lower, and try tearing again.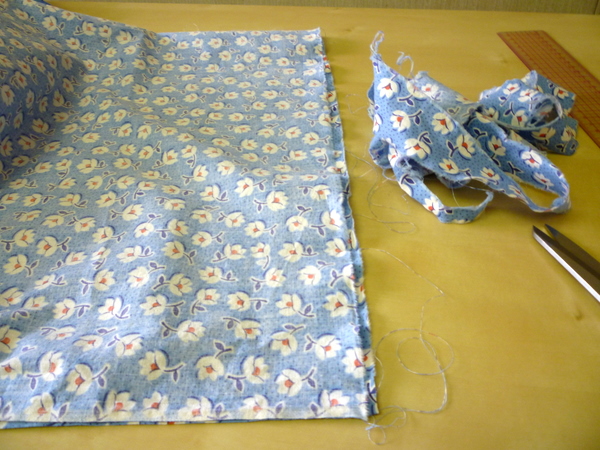 Now, our fabric edges line up! I've arranged the lower layer for this photo so you can see it, but the edges do in fact line up.
I usually do this with all of my fabrics, so it's easier to align the raw edges. Also, this way I know I'm cutting through both layers, and I don't have the  bottom layer of fabric missing for my 'Cut 2' pieces.
Any questions? Any tips or suggestions on straightening your fabric? Leave a comment below!
PS. Lots of good questions on the Sew-Along posts so far! I'll  jump in and answer these today so you're good to go over the weekend.
PPS. Have an awesome weekend, everyone! It's a holiday weekend for us Canadians. The first sewing Sew-Along post is scheduled for Monday, and I'll be enjoying a much-needed long weekend break!