Well, I'm completely settled into my new office space. Yay! Furniture has been built, fabric has been moved, sewing machines have been set up and plugged in. Thread racks have been hung up and loaded. I'm feeling at home and comfortable in my office. It's like a home away from home!
Want to see what it looks like at Sewaholic Patterns central? I thought you might be curious!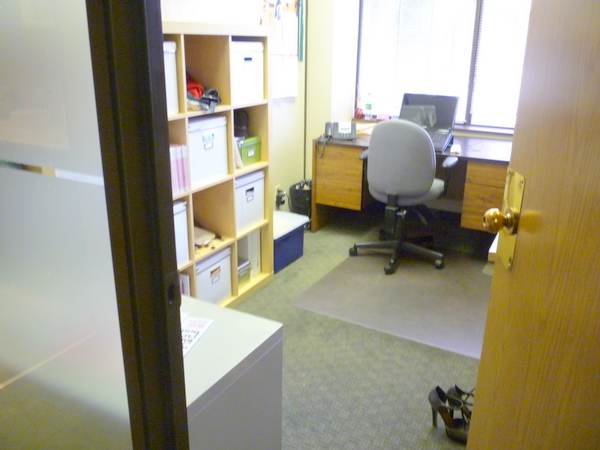 It's small, but it's just the right size for me and my things.
Here's my desk – I cleaned it up, just for you! It also doubles as a cutting table, too.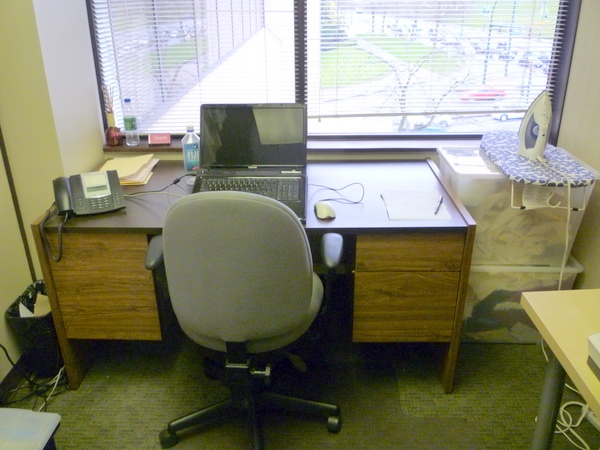 Imagine you're spinning around in a circle here, standing in the middle of the room. I can swivel my chair and be at the sewing station. So convenient!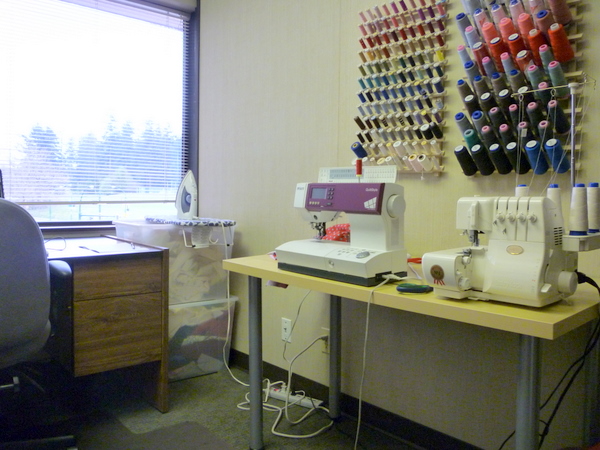 This is where I sew, with trusty Diana by my side.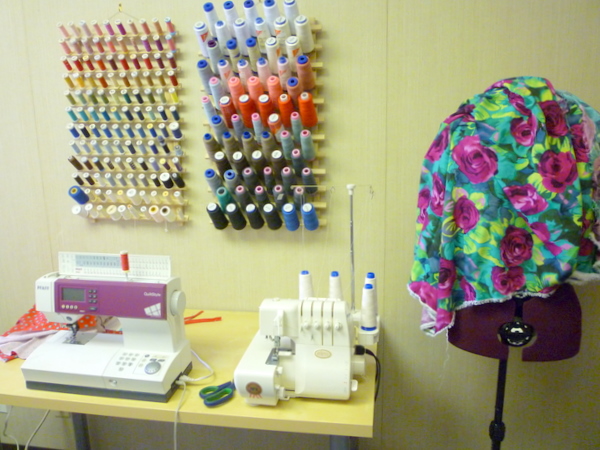 Love the Ikea bookcase! This thing was a pain to build, and normally I love building furniture. It was hot the day we built it and silly me read the directions wrong (or rather, made up my own!) Building is fun, un-building is not. But look how nice it looks, all set up!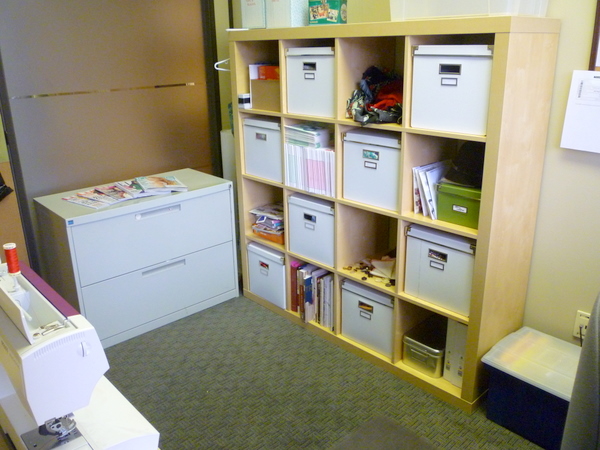 What do you think?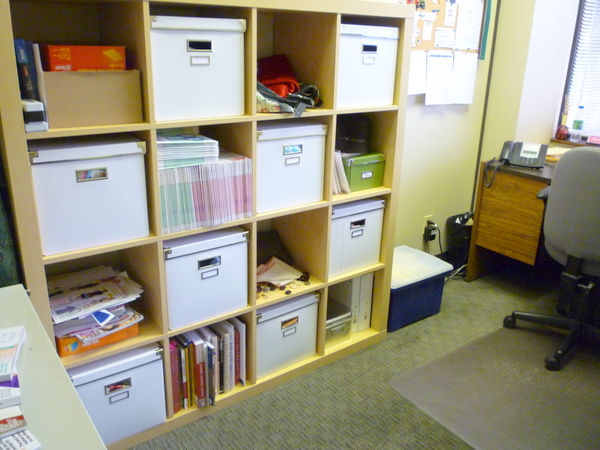 My office is tidier and more organized than my at-home space was, due to sharing it with Mr Sewaholic. Now I can spread fabric out to my heart's content, sew 24 hours a day if I feel like it, and make phone calls without interrupting anyone.
All of those photos above were taken on a really rainy day, but  here's what the view looks like on a good day!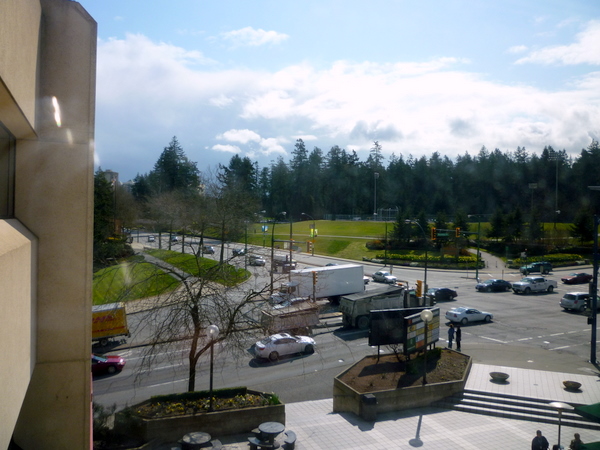 Pretty!
Well, that's where I work! Having a new office feels like a fresh start. I love that I get to bike to and from work, and it feels right to be treating this new chapter in my life with proper seriousness and professional choices. (Feeling more and more like an adult, every day!)
Have a great day everyone!