Happy New Year sewing friends! Did you have a nice holiday? Mine was cozy and filled with loved ones, just the way I like it.
It's been really fun seeing our free pattern, the Stanley Tree, pop up here and there! This stuffed tree pattern is a great weekend project. The bonus is that you can use it year after year. Handmade holiday decorations are the best, no? Here's my Stanley tree, I made it last year when we were testing the pattern!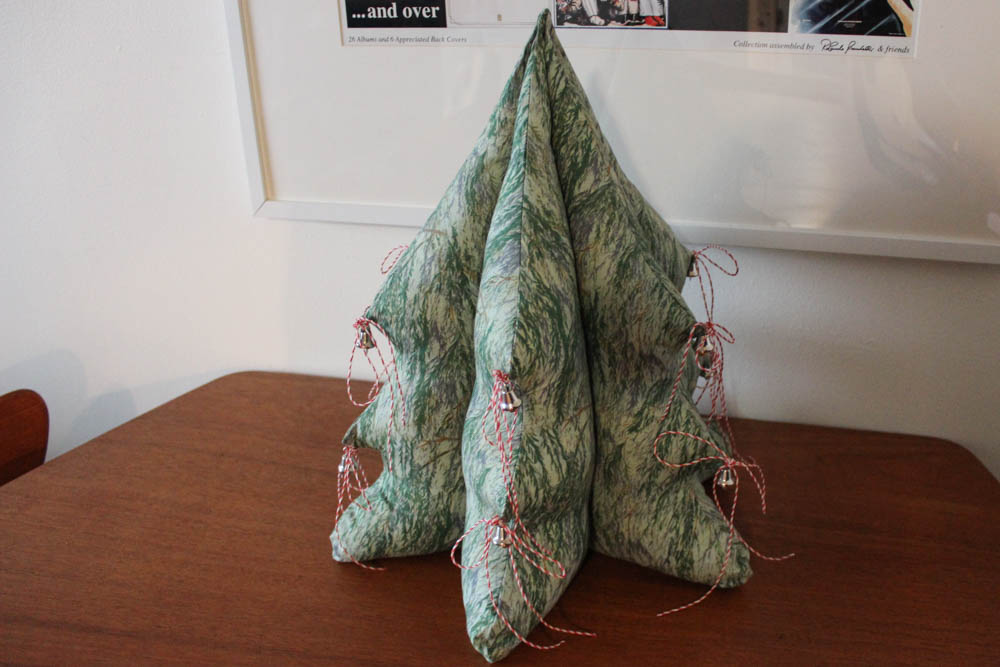 Here are some of our favourites from around the web and instagram.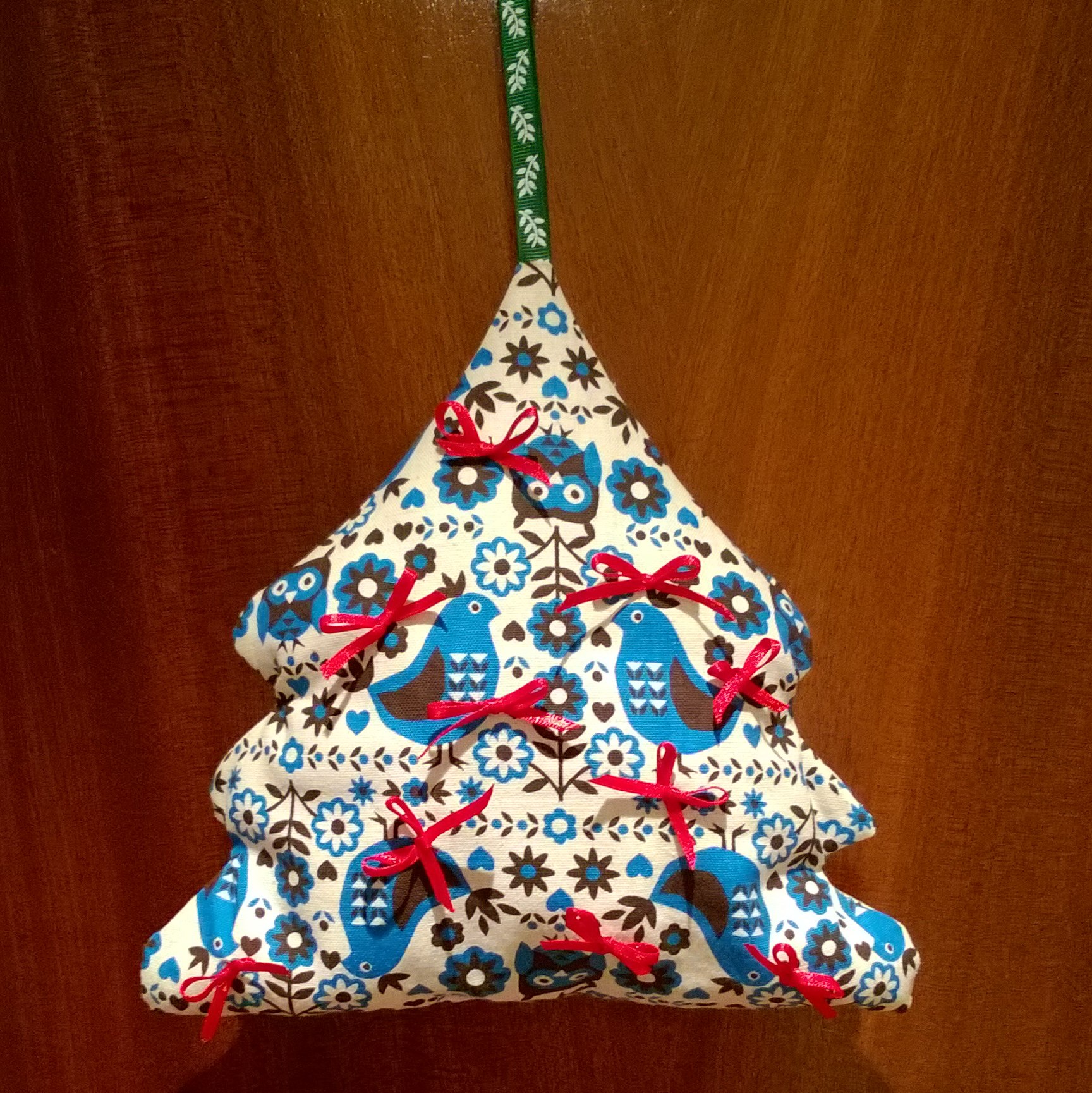 Here's one from the Spanish sewing blog Coser Cosas. What a great fabric!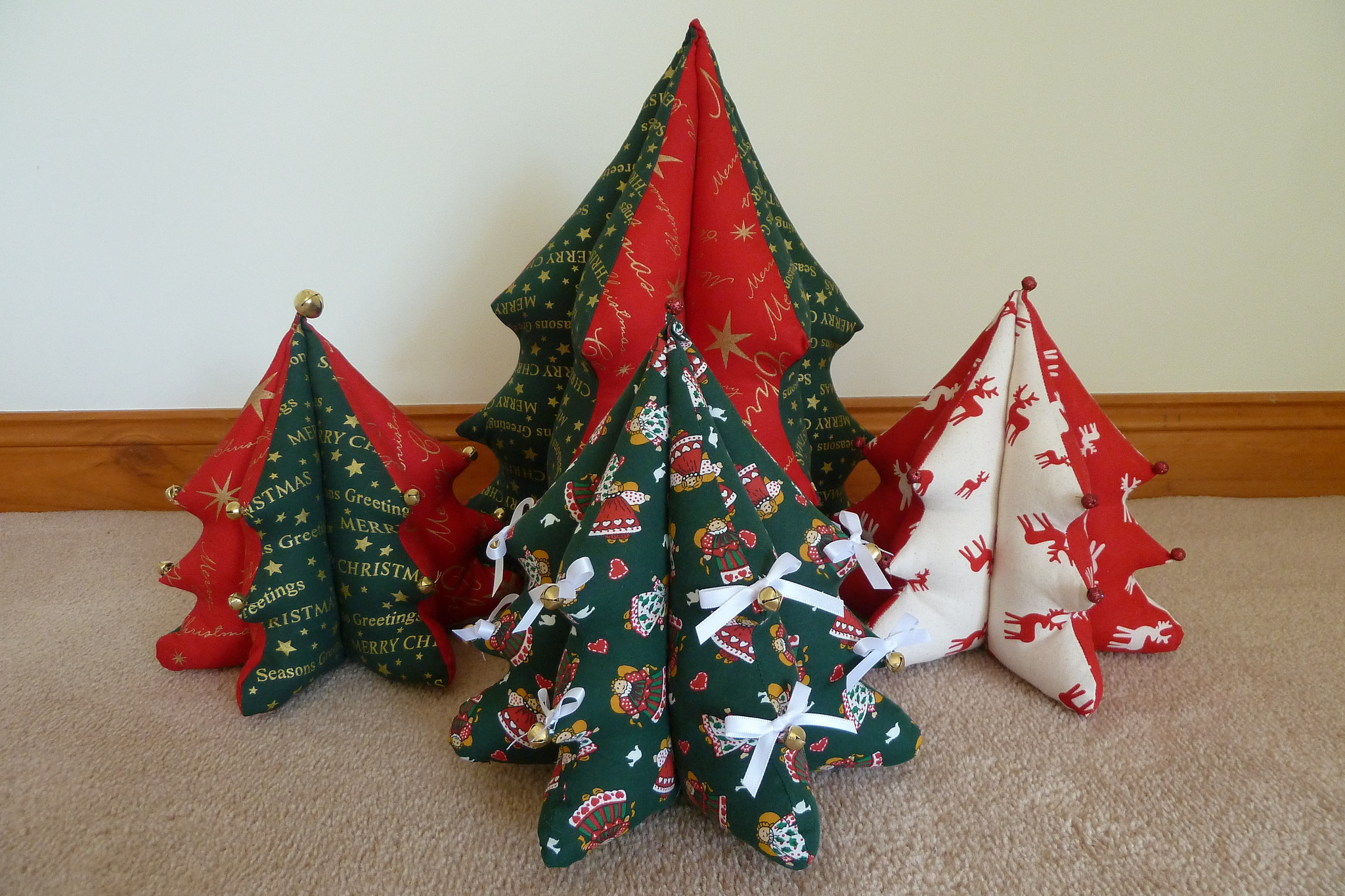 "A grove of Stanley Trees" from our Sewaholic Patterns flickr group. Love this!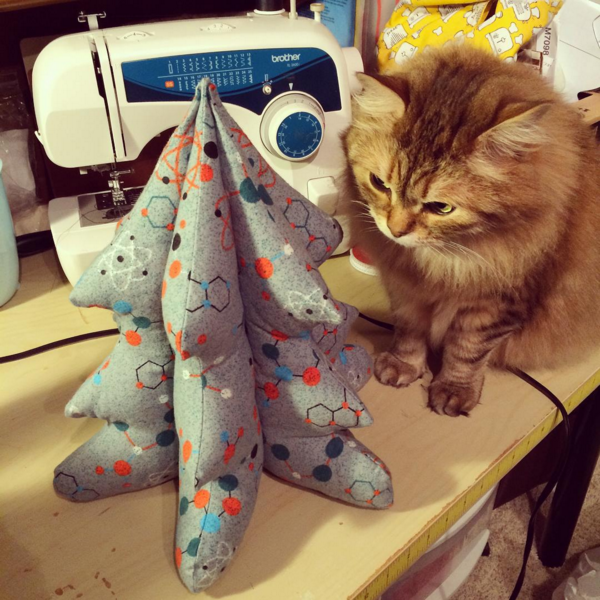 Adorable Stanley (and kitty!) in non-traditional fabric from cationdesigns on instagram.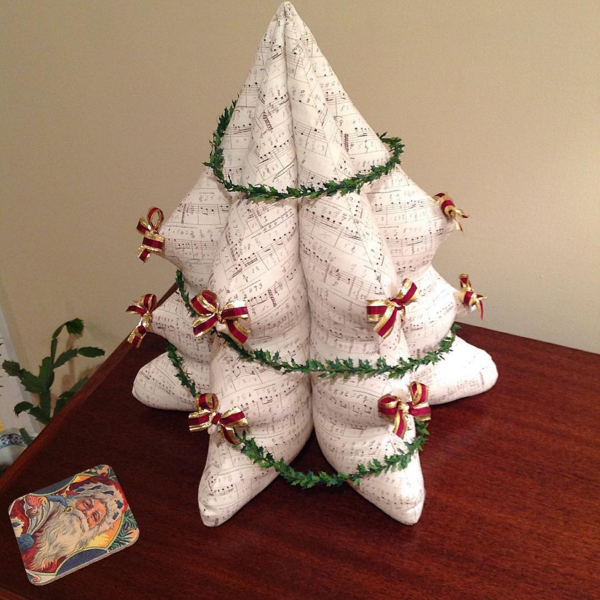 I love that shar_bozz decorated hers like a real tree!
Here's a cool Stanley from the Geeky Seamstress!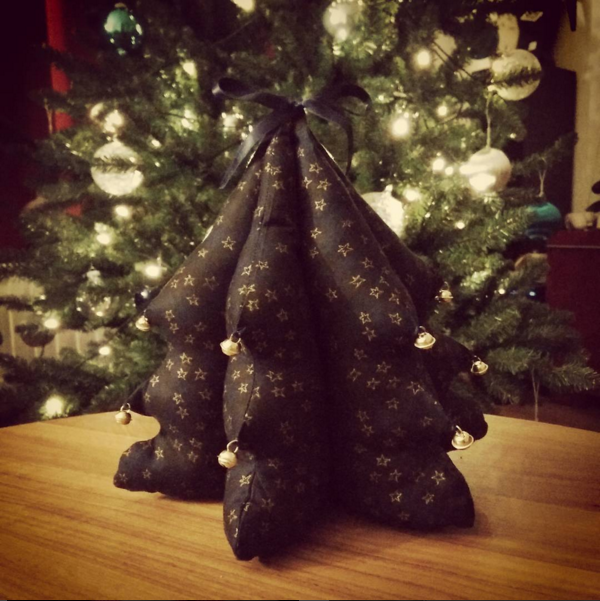 A great dark version from hankiemon.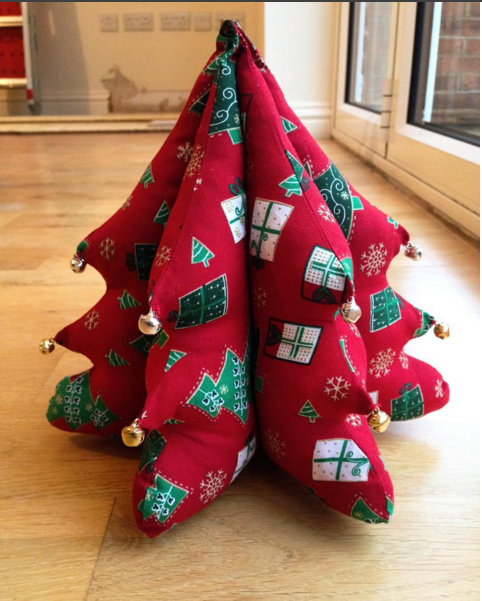 Spot-on classic fabric choice! This one is from didi_katie.
These are all from English Girl at Home!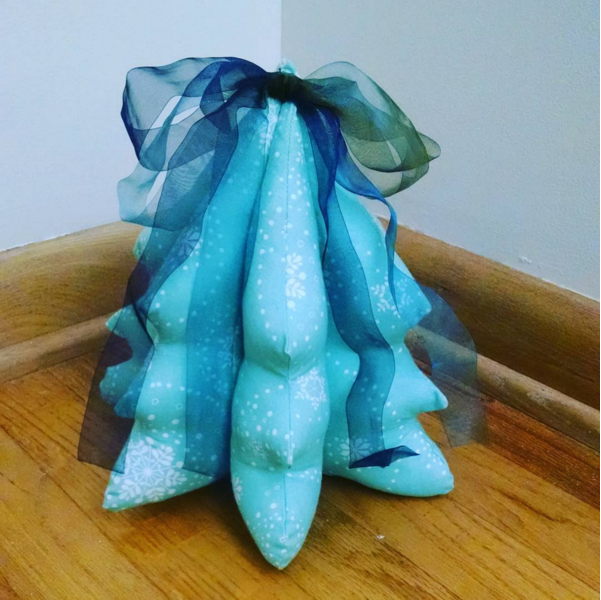 Great idea putting a huge bow on top! By jbaseler.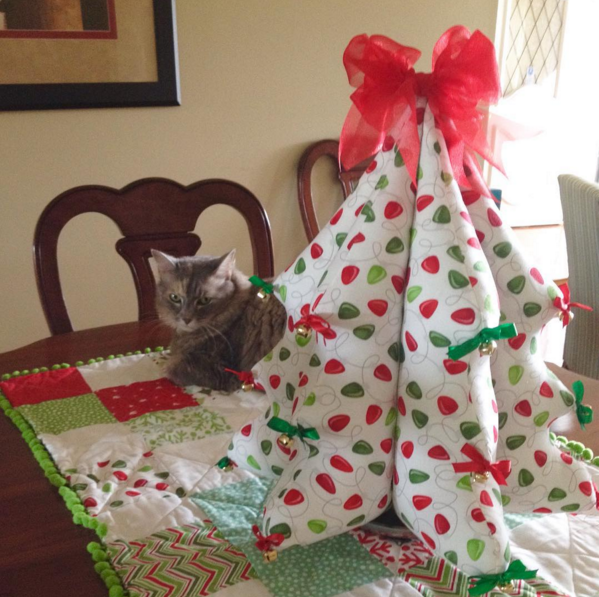 Another cat approved Stanley Tree. Also loving this quilted table runner from crecchio7 on instagram.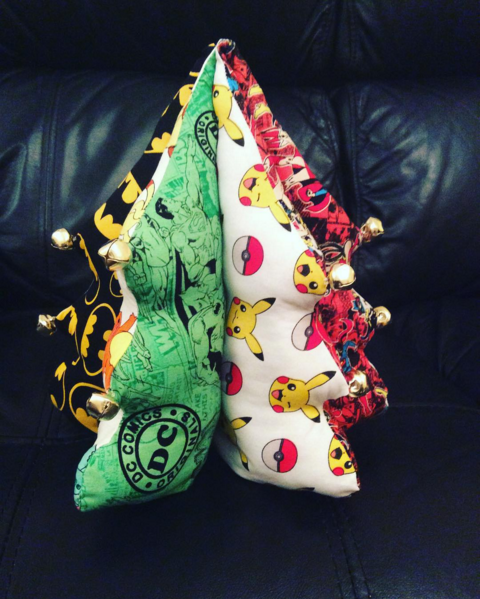 wakeymakes went crazy on the fabric choices and I love it!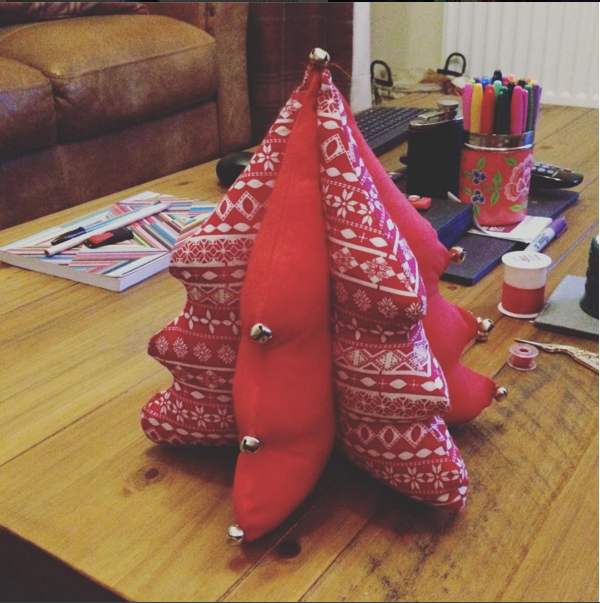 I wouldn't have thought of mixing solid and print, but cara.ff has convinced me!
Aren't they all super cute? Be sure to tag your Stanley Tree on instagram with #sewaholicstanley so we can see it!