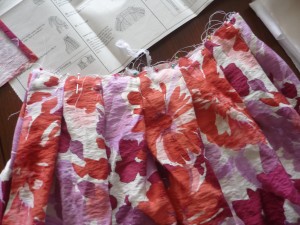 Whenever I make a pattern twice, the second attempt always goes so much faster! Especially if it hasn't been too long since the first try. So my floral skirt I mentioned here, is coming together smoothly.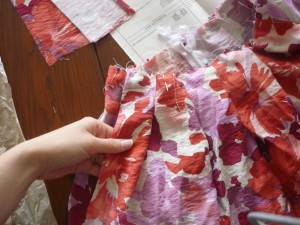 Pleats are done, invisible zipper is in, and side seams are serged and stitched. All I have to do is attach the waistband and hem!
The dress, however, needs seam binding before I can continue so it's temporarily on hold… I've done as much as I can, bypassing the seam binding step as long as I can but now I'm stuck.
I'll finish the skirt first – stay tuned for pics of the finished project!