I made an Owls Sweater, how about Owl pants? I wanted to share these adorable pj pants made by Melissa at The Linden Tree!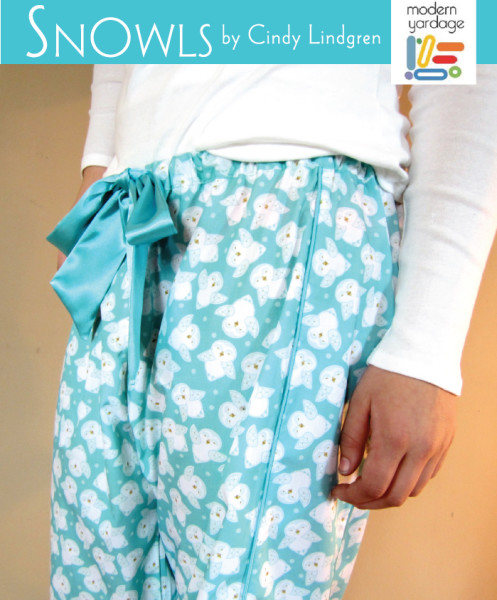 It's the Tofino Pants pattern, sewn in an adorable snowy owl print fabric. The print is called SnOwls – snow owls! It's really cute. Perfect for pyjama pants!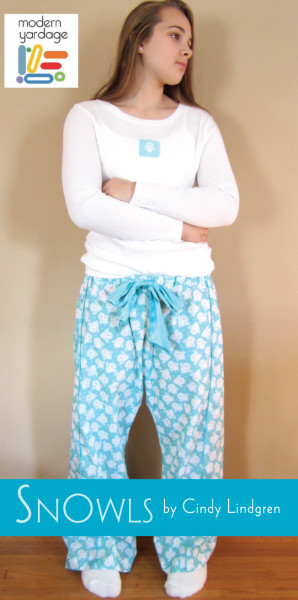 The fabric is designed by Cindy Lindgren, who emailed me a couple of weeks ago to share her photos. She's a fabric designer for Modern Yardage, a fabric company that prints fabric on demand as it's ordered, rather than printing large amounts to sell. Which is a pretty neat concept, I think! Less waste, printing only what people need and want.
This pattern looks great with a printed fabric and a coordinating solid colour for the piping.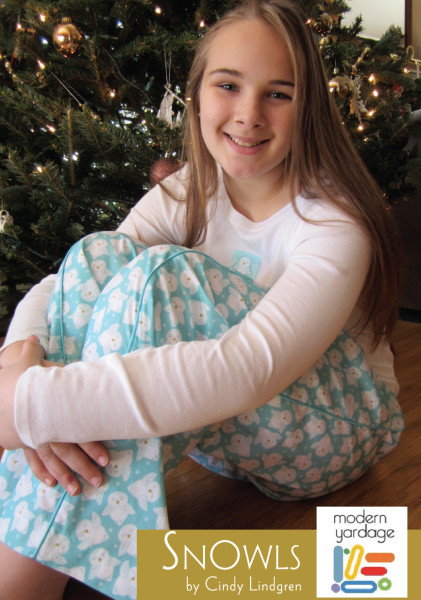 Here's an extra adorable pair of Tofino pants – in miniature size!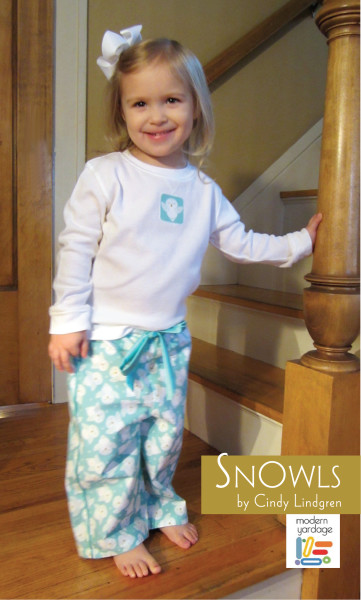 Melissa adapted the Tofino pattern to fit a three year old. So cute! Especially with tiny little owls all over them. Although I'll be honest, I'd totally wear snOwl pants myself around the house.
Isn't this neat? Thanks Melissa and Cindy for letting me share these photos!