Sophie-Lee from Two Random Words may be one of the fastest sewers in the world! She's already sewn, photographed, and written a blog post about the Granville Shirt pattern.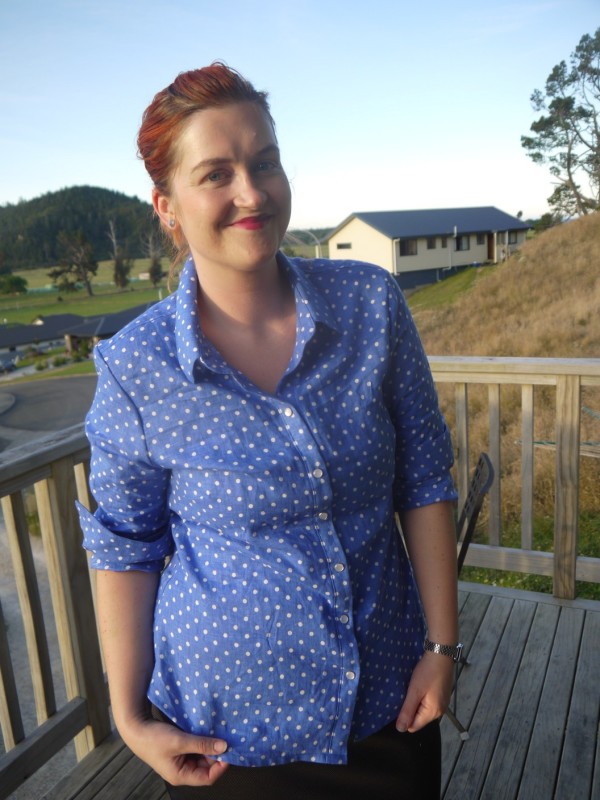 (source – used with permission from Sophie-Lee)
It's beautiful isn't it? I wanted to highlight it as many of you wanted to see the Granville sewn up in different sizes and shown on different people. I didn't think I'd have one to share so soon!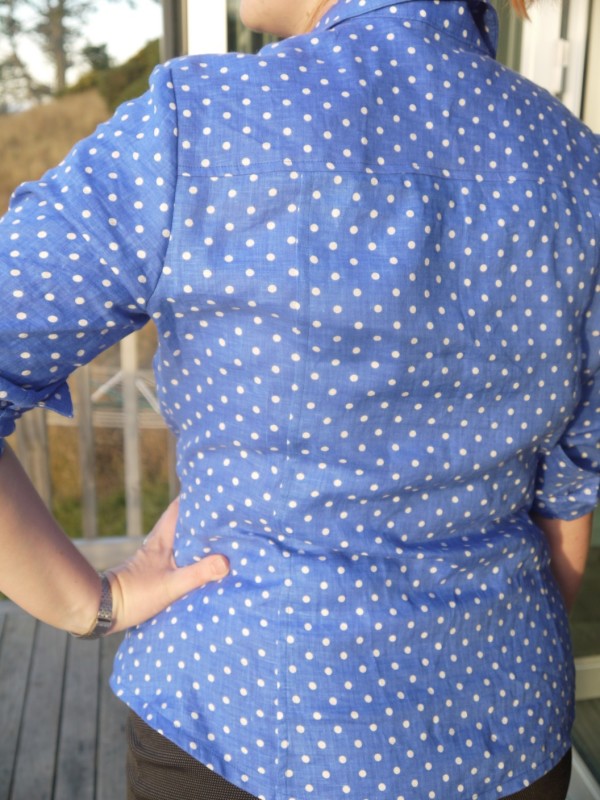 (source – used with permission from Sophie-Lee)
Check out her blog post on Two Random Words here, and her detailed review on the Curvy Sewing Collective here.
I'm thrilled to see people sewing up this shirt so quickly, and I'm really happy to have the Granville pattern featured on the Curvy Sewing Collective blog. If you haven't heard of it, the Curvy Sewing Collective is a community blog focusing on sewing for plus-size women. The blog has multiple contributors, features reviews of sewing patterns, tutorials on pattern adjustments, and resources for curvy sewing. What I've taken from the site is a very positive, encouraging spirit of DIY and sewing for all sizes.
Coming later on: Caroline is also planning to write about the version she's made, so you'll get to see plenty more versions of the Granville and Oakridge! I'm putting together some tutorial posts from my Liberty-Print Granville Shirt. And in the last week, there have been plenty of really good questions and suggestions relating to the new patterns, so we're working on new things to help with those too!