Before going on vacation, I was trying to be good and not fabric-shop for a while. Mostly so that I could buy DIFFERENT fabric in new and exciting stores on holiday! Anyways, a few lovely pieces caught my eye on Etsy and I gave in.
Three lovely pieces, in various shades of blue. This one's a cotton print from the 1940's: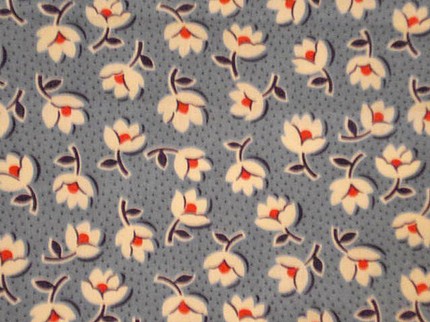 The next one is a lovely feather or leaf print rayon fabric: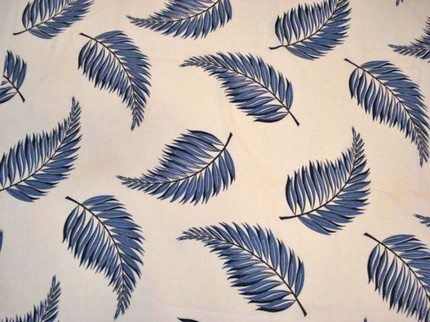 And the last is a navy cotton floral with a ribbed texture: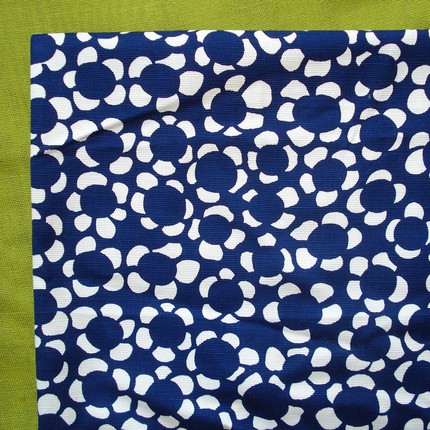 Time for me to lay off the fabric-purchasing for a while! See, I'm writing it, I'm publishing it for you all to see, but even seeing the words typed out isn't fully registering with me. What, say no to fabric? But why?
I'm a real sucker for vintage fabric because there's something so unique about it. It's like, no one else has this piece of fabric! I'll be the only one! Which is why I love sewing so much, the creating of something totally unique. Vintage fabric just adds another dimension of unique-ness. Plus, I like to think about the original purchaser of the fabric. Did she buy it, and then love it too much to ever cut it up? Did she buy it and then was swept away by life and marriage and children, too busy to ever sew for herself? Why was this fabric never made into a dress? What got in the way?
I know what gets in the way for me – life and work and family commitments, and when I put fabrics on a pedestal. I tell you, if I could spend all day sewing I'd be happy as a clam. I'd work through all of my gorgeous, lovely fabric pieces, giving them new life as pretty clothes so that the original seamstress(es) back in the 1940's, 50's and 60's can rest at ease, knowing someone finally had time to make her fabric stash into something to wear and love.