This is my new perfect hat. It's fuzzy and soft and simple. It's a beautiful grey with an ivory halo. The colour is called Snowbound, perfect for my winter fantasy.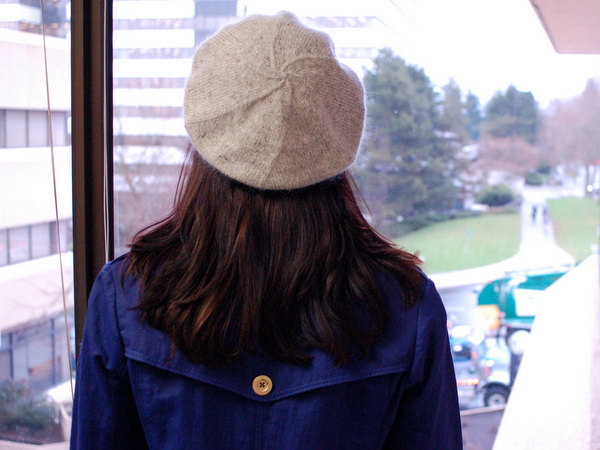 Ravelry notes here. The yarn is Brooklyn Tweed LOFT, with Shibui Silk Cloud. My first time holding yarn double! All that means is you are knitting with two strands of yarn together, making each stitch with the doubled-up threads. It's quite simple, just hold both yarns together treating as if they were one and knit!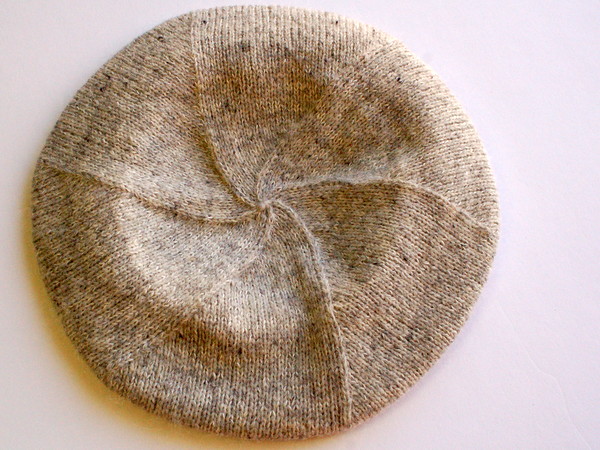 I bought this yarn at Knit Purl in Portland Oregon (land of no tax on yarn!) There was a sample made up, in orange, and while I love orange as you might have noticed from all my recent orange sweaters, I thought this style would be perfectly simple in soft grey. Especially with the soft fuzziness from adding the Silk Cloud yarn.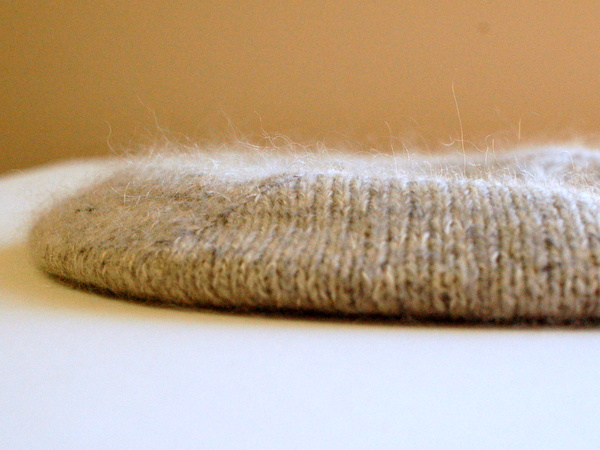 Isn't that gorgeous?
Here's another close-up – can you see the two yarns, one thin and ivory, one grey with flecks of darker grey? I love the swirl pattern on the top too.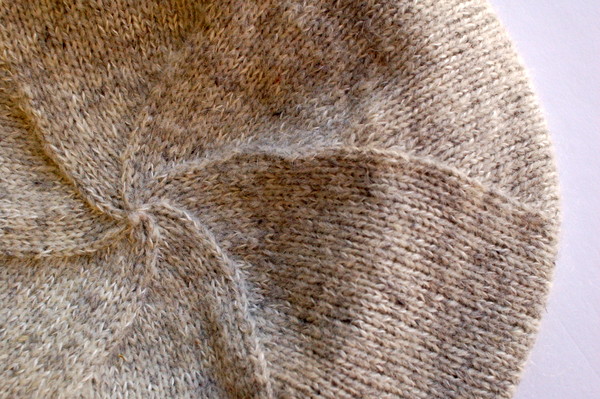 Pattern is Cashmere Beret. It's knit on tiny sock-size needles, which makes it much slower than a worsted-weight hat, but fancier. People might not think this hat is hand-knit, it's so delicate.
I had a hard time photographing a light grey beret against my beige walls, so I turned towards the window. It works pretty well!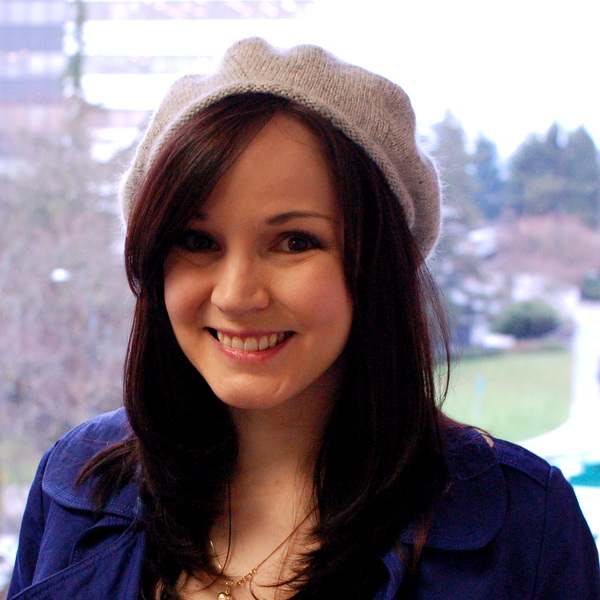 I started knitting this hat while in Portland over the holidays and finished before we left! It became my take-along project, I knit it in coffee shops and while waiting for Mr. Sewaholic to get his hair cut. It will always remind me of that lovely winter in Portland.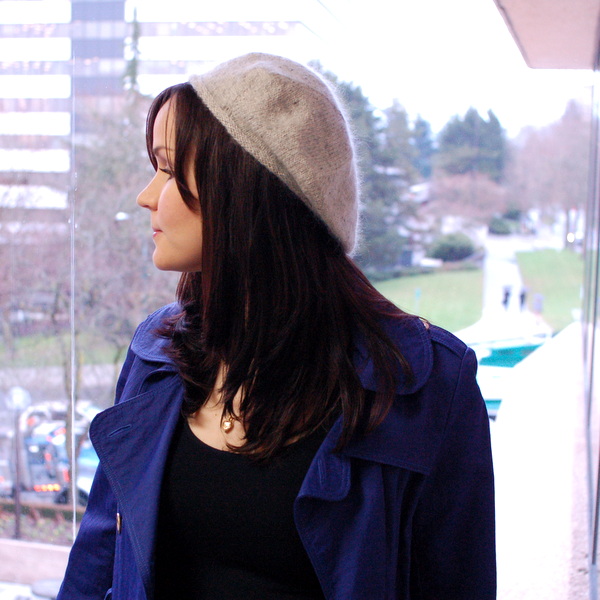 It sits loosely on the head, which I'm not used to. I'm used to toque styles that hug the head. But this I like, it sits on your head elegantly without squishing your hair.
Here's what it looks like on the inside: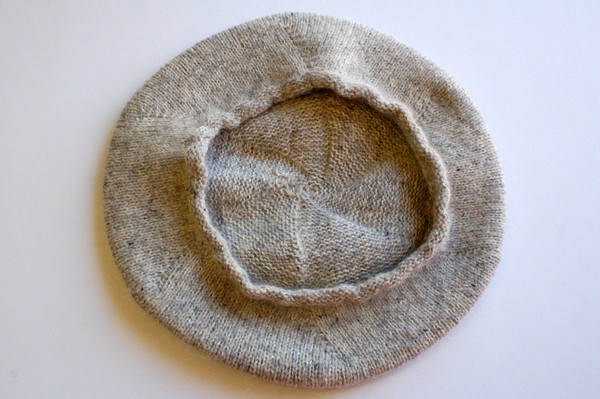 It's light enough, both lightweight and light in colour, that I think I can wear it into the spring. Spring is still chilly here and this beret will look sophisticated while keeping me warm. It's a winner! Now I want to try more projects with two strands knitted together.