What do you layer under your cosy winter sweaters and fitted jackets? Instead of a basic tee, why not indulge in a semi-fitted silk or rayon shell? I've added a sleeveless option for the Pendrell Blouse especially for layering!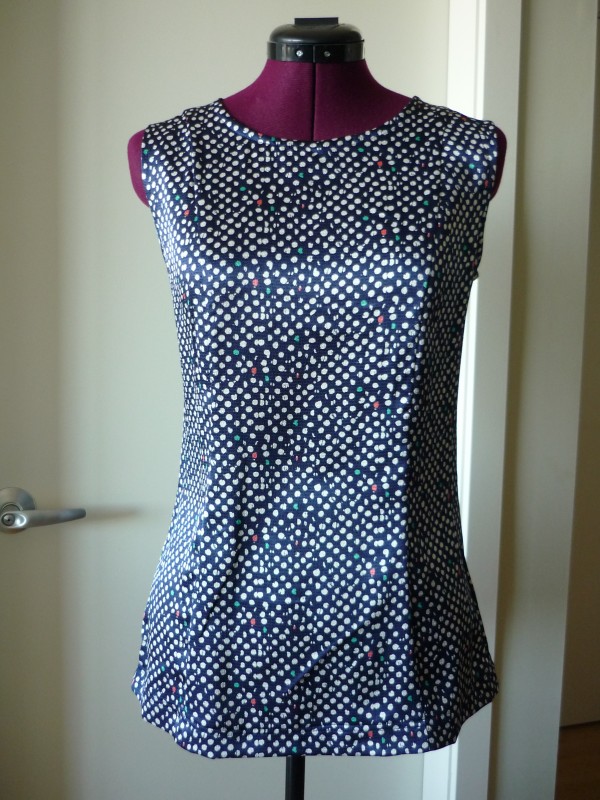 Especially because I tend to default to ribbed tank tops and boring tees – I need to layer over a nicer base top. Equally comfortable and much more elegant!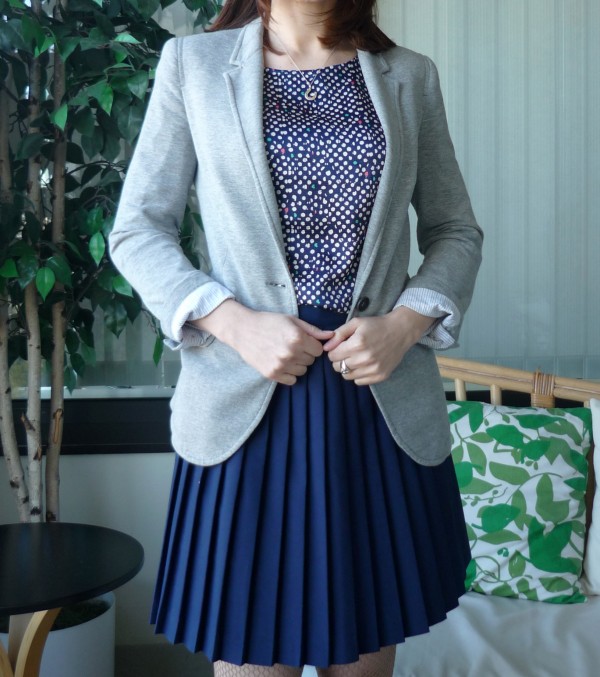 It is officially way too cold to pose outside! I took these indoors and on the balcony, so excuse the questionable photography and unusual cropping. I'll get better with practice!
This blouse is done in a fun polka-dot print, so it's not the most basic layering piece. It would be great to spice up your work suit or layer under a solid-coloured cardigan. How would you wear the sleeveless version?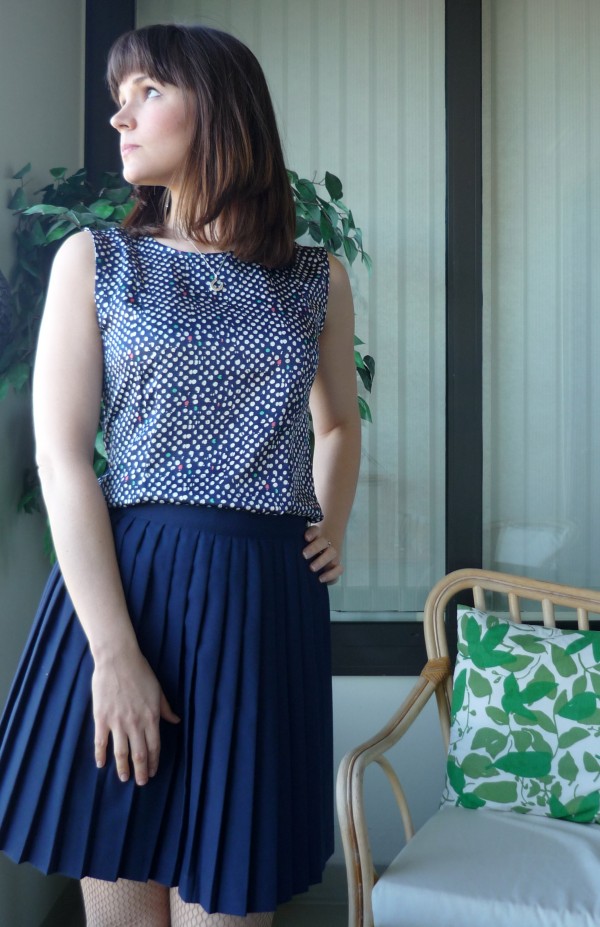 The armhole fits so well on this blouse, and the princess seamlines make it easy to adjust the fit if needed.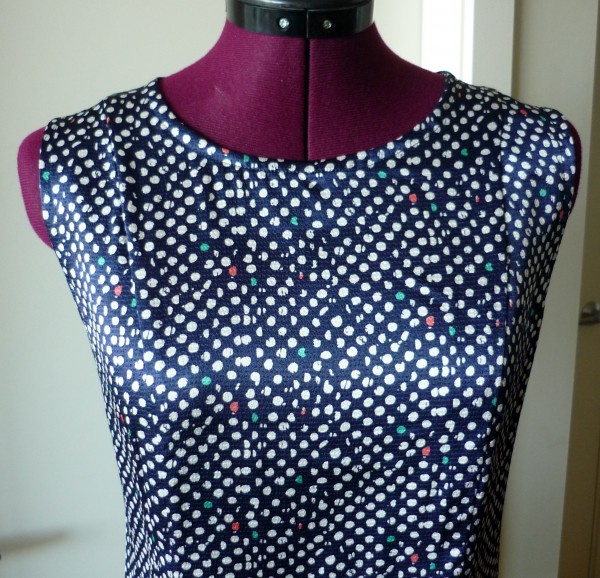 So there it is – View C of the Pendrell Blouse. A simple but well-fitted sleeveless shell top, perfect for layering, or when ruffles and pleated sleeves are too much. What do you think? I'd love to hear your thoughts!
Also: I'm announcing the winner of the 200 Follower Giveaway tomorrow! (Entries are now closed and I'll be drawing a name tonight.) Stop by and see if it's you!
UPDATE: Like this blouse? Make your own! The Pendrell Blouse is available in the Pattern Store here.